US deliveries: Unfortunately we are receiving reports that some US orders are taking longer than usual to arrive. Find out more >>
Latest update: Changes to international postage charges. Find out more
17th July 2020
 New Release Round-up

,

  New Release Round-Up 17th July 2020
Today's new releases include Nielsen's symphonies Nos. 1 & 2 from Thomas Dausgaard and the Seattle Symphony, Beethoven's first five symphonies from Jordi Savall and Le Concert des Nations, two works for voice and orchestra by Michael Tilson Thomas, and an all-Verdi Domingo gala from Verona on DVD and Blu-ray.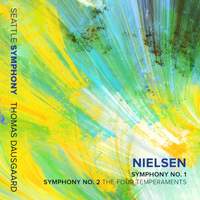 Seattle Symphony Orchestra, Thomas Dausgaard
Dausgaard has an impressive track-record with the music of his compatriot, having been shortlisted for a Gramophone Award for an 'outstanding and unmissable' collection of miscellaneous orchestral works on Dacapo in 2007 and nominated for a Grammy last year for his accounts of the Espansiva and Inextinguishable Symphonies from Seattle; these live recordings were made at the orchestra's home, Benaroya Hall, earlier this year.
Available Formats: CD, MP3, FLAC, Hi-Res FLAC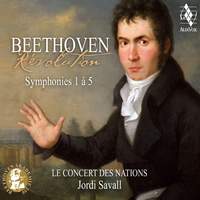 Le Concert des Nations, Jordi Savall
On these accounts of Beethoven's first five symphonies, Savall aims to recreate the spirit of the original performances as closely as possible in terms of both tempi and orchestral forces – thirty-five players from Le Concert des Nations are joined by twenty specially-selected musicians from around the world. The Spanish conductor and violist has recorded the Eroica before, back in the 1990s: four years ago, Early Music Review observed that that interpretation 'still has the ability to make one sit up and take notice'.
Available Formats: 3 SACDs, MP3, FLAC, Hi-Res FLAC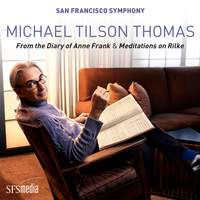 Sasha Cooke (mezzo), Ryan McKinny (bass-baritone), San Francisco Symphony, Michael Tilson Thomas
To mark the end of the American composer and conductor's 25-year tenure as Music Director, the San Francisco Symphony present world premiere recordings of two of his compositions for voice and orchestra: From the Diary of Anne Frank, written for Audrey Hepburn (who selected the texts) in 1990 and praised for its 'expert craftsmanship' at its premiere in New York, and the more recent Meditations on Rilke, premiered earlier this year at Davies Hall.
Available Formats: 2 CDs, MP3, FLAC, Hi-Res FLAC, Hi-Res+ FLAC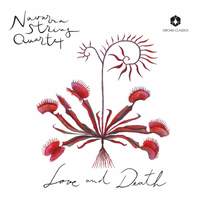 Praised in The Guardian earlier this month for its 'transparent, febrile energy', this imaginative recital from the UK-based string quartet comprises Turina's La Oración del torero (depicting a bullfighter's meditation as he faces potential death in the ring), 'Ligatura Y' from Kurtág's Signs, Games and Messages, Puccini's Crisantemi, Janáček's The Kreutzer Sonata, and Schubert's Death and the Maiden.
Available Formats: CD, MP3, FLAC, Hi-Res FLAC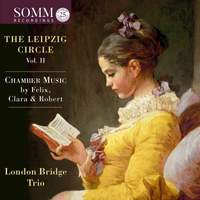 The second instalment of the Trio's exploration of music by the Schumanns and Mendelssohns opens with Felix Mendelssohn's Piano Trio No. 1 Op. 49, followed by Clara Schumann's sole composition in the genre, and her husband's Piano Trio No. 2 Op. 80. Reviewing Volume One last year, The Telegraph's Ivan Hewitt declared that 'the performers do the works proud…this CD is a total delight'.
Available Formats: CD, MP3, FLAC, Hi-Res FLAC
Jonathan Hope (organ), Gloucester Cathedral Choir, Adrian Partington
This is the world premiere recording of the British composer's Requiem, first performed at Gloucester Cathedral in late 2018 and described by the Church Times as 'a work devoid of cliché…[which] revealed an unusual structure and introduced unexpected harmonic shifts of direction'; the album also includes shorter works by John Sanders, John Joubert and Ivor Gurney. Keep an eye out for David's interview with Venables next week.
Available Formats: CD, MP3, FLAC, Hi-Res FLAC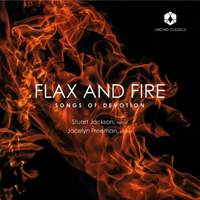 Stuart Jackson (tenor), Jocelyn Freeman (piano)
This debut solo album from the remarkable young British tenor (already tipped as a great future Peter Grimes) and his long-term recital-partner explores sacred and secular depictions of devotion, including Britten's My Beloved is Mine and Um Mitternacht, Liszt's Tre Sonetti di Petrarca, four Schumann songs, and excerpts from Wolf's Mörike-Lieder and Eichendorff-Lieder.
Available Formats: CD, MP3, FLAC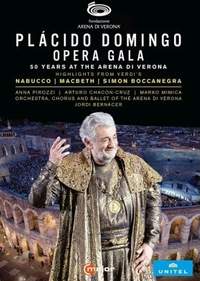 50 Years at the Arena di Verona
Celebrating the tenor-turned-baritone's debut at the Italian amphitheatre in 1969 (when he sang Calaf to Birgit Nilsson's Turandot), this gala from last summer features substantial staged excerpts from three of the Verdi operas which have featured prominently in his repertoire over the past decade or so: Nabucco, Macbeth, and Simon Boccanegra. The casts include Anna Pirozzi as Abigaille, Lady Macbeth and Amelia, Marko Mimica as Zaccaria and Fiesco, and Arturo Chacón-Cruz as Ishmael, Macduff and Gabriele Adorno.
Available Format: 2 DVD Videos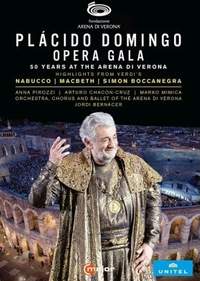 50 Years at the Arena di Verona
Picture Format: HD 16:9
Sound Format: PCM Stereo and DTS-MA 5.1
Available Format: Blu-ray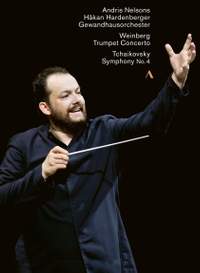 Håkan Hardenberger (trumpet), Gewandhausorchester Leipzig, Andris Nelsons
In this December 2019 concert from the Gewandhaus, Hardenberger and Nelsons (no mean trumpet-player himself, as his recent New Year's Day Concert from Vienna attested) mark the centenary of Mieczysław Weinberg's birth with his Trumpet Concerto from the mid-1960s, composed for the Russian virtuoso Timofei Dokshizer and described by Shostakovich as 'a symphony for trumpet and orchestra'. It's coupled with a symphony which Nelsons first recorded almost ten years ago with the City of Birmingham Symphony Orchestra, impressing International Record Review with the 're-creative freshness and urgency' of his interpretation.
Available Format: DVD Video
Håkan Hardenberger (trumpet), Gewandhausorchester Leipzig, Andris Nelsons
Picture Format: HD 16:9
Sound Format: PCM Stereo and DTS-MA 5.1
Available Format: Blu-ray