10th February 2020
 Obituary

,

  Nello Santi (1931-2020)
The Italian conductor Nello Santi, whose career spanned over six decades, has died aged 88.
Santi was born in Adria in 1931 and fell in love with opera at the tender age of three, when his mother took him to a performance of Rigoletto; seventeen years later he made his conducting debut in the same work at the Teatro Verdi in Padua.
In 1958 Santi took up the position of Music Director at the Opernhaus Zurich, and remained in the role for eleven years; he maintained a close relationship with the theatre for the rest of his life, making his final appearances there last March in Damiano Michieletto's production of Lucia di Lammermoor. He made his debuts at the Royal Opera House Covent Garden and the Metropolitan Opera in the early 1960s, and went on to notch up over 400 performances at the Met, where he was particularly renowned for his interpretations of Verdi, Puccini and verismo; his discography includes a live recording of Cavalleria rusticana and Pagliacci with Eileen Farrell and Franco Corelli from 1964, available as part of Sony's Met Matinées series.
Italian opera remained the mainstay of Santi's repertoire throughout his long career, though he was also a passionate lover of Wagner; in style and approach he drew great inspiration from Arturo Toscanini, and was noted for his insistence on absolute fidelity to the score (even in bel canto, where he discouraged extensive embellishment from his singers) and his sensitive handling of the balance between voices and orchestra, never driving his singers too hard or allowing them to be swamped by even the densest orchestral writing. A fine tenor himself, he was famed for his ability to sing entire roles from memory and would frequently do so in orchestral rehearsals. Singers with whom he enjoyed close relationships included Plácido Domingo (whose debut solo album he conducted in the late 1960s), Leontyne Price, Dame Joan Sutherland, and the young Juan Diego Flórez.
By the late 1990s, Santi was describing himself as officially retired in interviews, but in fact continued to take on occasional engagements in both concert and opera until close to the end of his life – in his late 80s he was a regular visitor to La Scala and Zurich and also maintained close ties with the Teatro San Carlo in Naples and Le Fenice in Venice.
Santi died in Zurich on 6th February whilst undergoing treatment for a blood infection.
Nello Santi - a selected discography
Eileen Farrell (Santuzza), Richard Tucker (Turiddu), Cesare Bardelli (Alfio), Mildred Miller (Lola), Lili Chookasian (Mamma Lucia), Franco Corelli (Canio), Lucine Amara (Nedda), Anselmo Colzani (Tonio), Franco Ghitti (Beppe), Calvin Marsh (Silvio)
Orchestra and Chorus of the Metropolitan Opera, Nello Santi
Available Formats: MP3, FLAC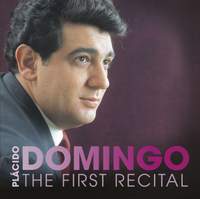 Plácido Domingo (tenor), Orchester der Deutschen Oper Berlin, Nello Santi
Available Format: CD
Carlo Bergonzi (Riccardo), Robert Merrill (Renato), Leonie Rysanek (Amelia), Jean Madeira (Ulrica), Anneliese Rothenberger (Oscar)
Metropolitan Opera Orchestra & Chorus, Nello Santi
Available Format: 2 CDs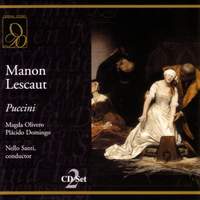 Magda Olivero (Manon Lescaut), Placido Domingo (Des Grieux), Giulio Fioravanti (Lescaut), Alfredo Mariotti (Geronte), Ermanno Lorenzi (Edmondo)
Orchestra dell'Arena di Verona, Nello Santi
Available Formats: MP3, FLAC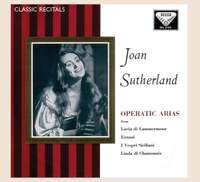 Orchestre des Concerts du Conservatoire, Nello Santi
Available Formats: MP3, FLAC
Leontyne Price (soprano), Placido Domingo (tenor), New Philharmonia Orchestra, Nello Santi
Available Formats: MP3, FLAC
Plácido Domingo (Dick Johnson), Carol Neblett (Minnie), Silvano Carroli (Jack Rance)
The Royal Opera, Covent Garden, Nello Santi, Piero Faggioni (director)
Available Format: DVD Video
Juan Diego Flórez (Ernesto), Isabel Rey (Norina), Ruggero Raimondi (Don Pasquale), Oliver Widmer (Malatesta), Valery Murga (Un notario)
Chorus and Orchestra of the Openhaus Zurich, Nello Santi
Available Format: DVD Video
Plácido Domingo (Andrea Chénier), Gabriela Benacková (Madeleine di Coigny), Piero Cappuccilli (Carlo Gérard), Rohangiz Yachmi-Caucig (Bersi), Cseslawa Slania (La Contessa di Coigny), Fedora Barbieri (Madelon), Hans Helm (Roucher)
Vienna State Opera Orchestra, Nello Santi
Available Format: DVD Video
Leo Nucci (Rigoletto), Elena Mosuc (Gilda), Piotr Beczala (Il Duca di Mantova), László Polgár (Sparafucile), Katharina Peetz (Maddalena), Kismara Pessatti (Giovanna), Rolf Haunstein (Monterone)
Zurich Opera House, Nello Santi
Available Format: DVD Video