23rd January 2020
 Box Set Selections

,

  Boxed Set Selections - January 2020
January anthologies include Claudio Abbado's complete Deutsche Grammophon recordings with the Wiener Philharmoniker, period-instrument accounts of the Beethoven sonatas from the late Paul Badura-Skoda, a centenary celebration of American dramatic soprano Eileen Farrell, and the first-ever complete recording of Sorabji's eight-hour Sequentia cyclica from British pianist Jonathan Powell.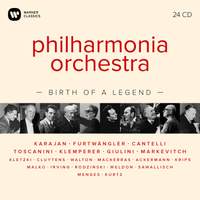 Herbert von Karajan, Wilhelm Furtwängler, Arturo Toscanini, Paul Kletzki, André Cluytens, Sir William Walton, Otto Klemperer, Carlo Maria Giulini, Sir Charles Mackerras, Wolfgang Sawallisch et al
A 24-CD set focusing on the orchestra's first two decades, with performances spanning 1946 to 1964 and including numerous CD premieres remastered from the original tapes; two bonus discs feature a 2018 performance of Verklärte Nacht with Esa-Pekka Salonen and interviews with key orchestral players about their memories of Karajan, Cantelli, Klemperer and Giulini.
Available Format: 24 CDs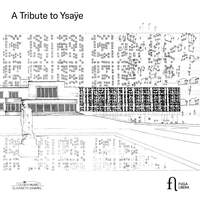 Orchestre Philharmonique de Liège, Jean-Jacques Kantorow, François-Xavier Roth, Stéphane Denève et al
As well as a substantial selection of the Belgian violinist-composer's own chamber music and works for violin and orchestra, this 5-CD set also includes a number of the pieces which he commissioned or inspired, such as Chausson's Poème, and the Violin Sonatas by César Franck and Guillaume Lekeu.
Available Formats: 5 CDs, MP3, FLAC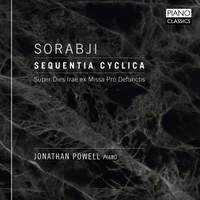 The British pianist first performed Sorabji's eight-hour set of variations on the Dies Irae in its entirety in 2011, and here it receives its recording premiere; reviewing his performance of the first thirteen variations (thought to have been the world premiere) in London in 2008 Classical Source praised Powell's 'strength, sensitivity, and determined sense of line' and hailed the work as 'a major, and unruly masterpiece'.
Available Formats: 7 CDs, MP3, FLAC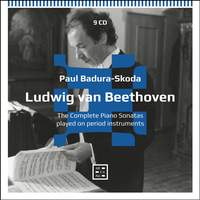 Recorded between 1978 and 1989, these performances utilise a range of period instruments from the late eighteenth and early nineteenth centuries, including two different John Broadwoods from London, Viennese pianos by Johann Schantz, Georg Hasska and Conrad Graf, and a Caspar Schmidt model from Prague dating from the 1830s.
Available Formats: 9 CDs, MP3, FLAC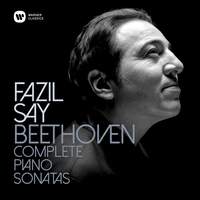 The Turkish pianist and composer began his preparations for this year's Beethoven anniversary back in May 2017, at which point he had fourteen of the piano sonatas under his belt (including The Tempest, Waldstein, Moonlight and Appassionata, which he recorded for Naïve in his thirties) and eighteen to learn from scratch; he describes the results as 'some of the very sincerest work I [am] capable of'.
Available Formats: 9 CDs, MP3, FLAC, Hi-Res FLAC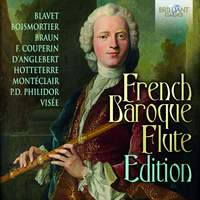 With performances from period instrument groups including Les Éléments and Musica ad Rhenum, this 17-disc anthology explores the Golden Age of the French Flute traversière, and includes works by Blavet, Boismortier, Braun, Couperin, d Anglebert, Hotteterre, Montéclair, Philidor and De Visée.
Available Formats: MP3, FLAC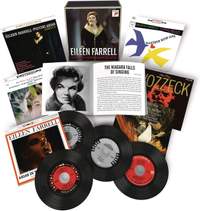 To mark the centenary of the American dramatic soprano's birth this February, Columbia present a 16-CD box including a complete recording of Berg's Wozzeck, songs by Debussy, Poulenc, Schubert, Schumann, Harold Arlen and Cole Porter, and excerpts from Fidelio, Götterdämmerung, Alceste, Turandot, Aida, and La forza del destino.
Available Format: 16 CDs