12th April 2017
Interview

,

Manfred Honeck on Spring in Vienna
As Vienna gears up for the Wiener Symphoniker's annual Easter concerts (conducted this year by Philippe Jordan, with Jean-Yves Thibaudet joining for Rhapsody in Blue), I've been enjoying the live recording of last year's event, which was conducted by Manfred Honeck and featured music by Beethoven, Schönherr, Suppé and Ziehrer as well as highlights from Richard Strauss's little-known but delightful ballet Schlagobers (Whipped Cream).
I spoke to Mr Honeck recently to discover a bit more about the traditions underpinning these concerts, the inspiration behind last year's intriguing programme, and the story of that Strauss ballet - which I have to admit was an entirely new discovery for me!
Photo credit: Felix Broede
You began your career as a viola-player with the great Viennese orchestras, but have spent the past ten years as music director of the Pittsburgh Symphony Orchestra. Do you notice any stylistic differences between American and Austrian orchestras, and do you feel that there's still such a thing as a distinctive 'Viennese sound'?
Of course in Vienna there is a long tradition of enormous elegance and sweetness and lightness, but my approach very much depends on the repertoire that we're performing together. Everywhere in the world there's been such extreme technical and musical progress, so for me it's always a question of how can I make a difference in the style – as you can imagine, Mahler and Bruckner need a different approach to Beethoven and Mozart! In terms of the tendency towards globalisation nowadays, though, I do think it would be great if orchestras kept their own identity, not politically but musically speaking. But of course we can still learn from each other, and I think that what I do in Pittsburgh also reflects what I've learned In Vienna: it works perfectly, actually!
Tell me a little about the tradition and atmosphere of the Vienna Spring Concerts …
It's a fairly established tradition now – it's not as long-standing as the New Year's Day Concerts with the Wiener Philharmoniker, but it has a similar identity. It's mostly in the Easter week, when everyone's going on holiday: you feel that work is over and somehow it's a breakthrough, not only in nature but also in the atmosphere in the audience. Like the New Year's Day Concert, it's televised; it doesn't have the same international reach, of course, but it's something very special in Vienna and people are always waiting to hear it! Spring means something coming up – something new, something open – and you really feel that in the hall. Therefore the programme's mostly celebratory, with lots of waltz and dance, somehow reflecting this feeling of winter-time being over and something opening out.
The Richard Strauss suite on here is a real rarity - did that function as the centrepiece of the programme, and what attracted you to it?
Let me give you some idea of my thoughts behind the programme for that concert, because I didn't want to just perform a Mozart, Beethoven or Schubert symphony that was set in Vienna. What I actually wanted to do was to explore some ideas about Austria, but not in the sense of copying the New Year's Day programme, with lots of music by the Strauss Family (you'll see that on the CD the only Strausses who appear are Eduard and Richard!). I wanted to dig into the less famous pieces and composers from Austria, music which reflects the nature of spring in Austria: what happens in the countryside, the habits of the Austrians… it's essentially a journey from the countryside into the city. And there is no doubt that sweets and cakes and coffee are all enormously important in Vienna! The Schlagobers (Whipped Cream) was premiered in Vienna in 1924. It's music for the ballet and somehow reflects that holiday atmosphere – some little boys are invited to a café with all these Viennese cakes, and of course they eat and eat and eat and have the time of their lives! And then one of the boys goes home and dreams about whipped cream.
Strauss wrote this piece some years after the end of World War One, when people had no money, and he was criticised for that: the general reaction was 'How can you write a piece full of whipped cream and chocolate and dancing and happiness at a time like this?!'. Now in my opinion the music is not consistently of the standard that we know from his operas, but each excerpt that we selected here is very special and has enormous passion. It's in three parts: the first depicts the Viennese café, the second is the dream of the boy, and in the third part everything comes together (the cake, the coffee, the dreams!) in this big celebration. This music is not very famous at all, but I wanted to take the best bits (which are still fantastic Strauss, with amazing orchestration!) and present it and connect it with this spring concert in Vienna.
You've also included a single movement of Beethoven's Pastoral Symphony - how does that fit into the programme as a whole?
We know that Beethoven wrote this music in and just outside of Vienna, and we also know that he loved to be out in nature: there are lots of letters and stories about him being out sitting on the river, which you can hear reflected in the second movement, and in the sound of birds in the slow movement. In the Pastoral Symphony he describes the nature around Vienna, and in the third movement he brings in the peasantry and how they danced: it's wonderfully characterised, with all this syncopation and the stomping of the feet, which he actually asks the orchestra to do in performance, and it has enormous impact. He didn't write this syncopation and these accents by accident – it really was a transcription of what he heard, and to introduce that music into a symphony (what we would call 'high art') was incredibly original! In a sense, that's the start of the relationship between the symphony as a genre and Austrian Volksmusik.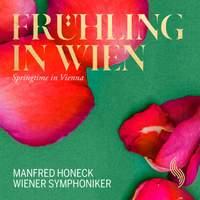 Frühling in Wien was released earlier this year on Solo Musica
Available Formats: CD, MP3, FLAC, Hi-Res FLAC
Recent and related recordings from Manfred Honeck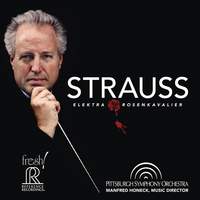 Pittsburgh Symphony Orchestra, Manfred Honeck
'It's all magnificently played, the slow-burn approach paying off when the Dionysiac release of Elektra's death-dance finally bursts out of a leisurely peroration…great, terraced sound, too: a fine achievement.' (BBC Music Magazine)
Available Formats: MP3, FLAC, Hi-Res FLAC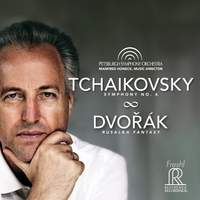 Pittsburgh Symphony Orchestra, Manfred Honeck
'An impressive new Tchaikovsky 6, with a most intriguing coupling.' (MusicWeb International)
Available Formats: SACD, MP3, FLAC, Hi-Res FLAC, Hi-Res+ FLAC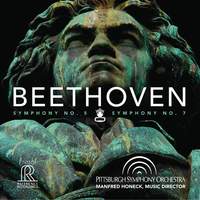 Pittsburgh Symphony Orchestra, Manfred Honeck
'Ninety seconds is all it takes to understand that Manfred Honeck's is no sanitized Beethoven: the plethora of colorations, articulations and moods through which he forces the Fifth's famous motto sees to that.' (New York Times)
Available Formats: MP3, FLAC, Hi-Res FLAC, Hi-Res+ FLAC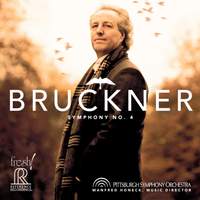 Pittsburgh Symphony Orchestra, Manfred Honeck
'The sleek, sweetly yielding strings of the Pittsburgh Symphony Orchestra and its characteristically full-throttle brass section [offer] playing that calls to mind the halcyon days of William Steinberg's directorship…sheer magnificence is never in question.' (Gramophone)
Available Formats: SACD, MP3, FLAC