UPDATE: Royal Mail have now resumed shipments on ALL International services but delays should be expected, please choose FEDEX if your order is urgent.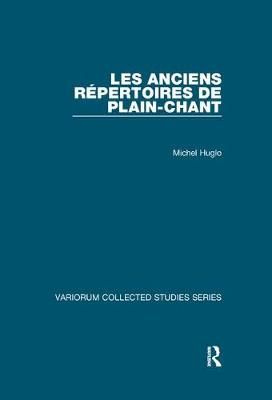 Les anciens repertoires de plain-chant
Contents
Contents: Introduction, Michel Huglo. Vieux-Romain: Le chant 'vieux-romain': liste des manuscrits et temoins indirects
(avec Jacques Hourlier) Un important temoin du chant 'vieux-romain': le graduel de Sainte-Cecile du Transtevere (manuscrit Phillipps 16069, date de 1071)
Les diverses melodies du Te decet laus. A propos du 'vieux-romain'
Les antiennes de la procession des reliques: vestiges du chant 'vieux-romain' dans le Pontifical. Aquileien: Les manuscrits notes du diocese d'Aquilee
Liturgia e musica sacra aquileiese
Antifone antiche per la 'fractio panis'. Gallican: Altgallikanische Liturgie. Hispanique: Les diagrammes d'harmonique interpoles dans les manuscrits hispaniques de la Musica Isidori
La notation wisigothique est-elle plus ancienne que les autres notations europeennes?
Recherches sur les tons psalmodiques de l'ancienne liturgie hispanique
Les 'preces' des graduels aquitains empruntees A la liturgie hispanique
Melodie hispanique pour une ancienne hymne A la Croix
Le chant des Beatitudes dans la liturgie hispanique. Pieces Greco-Latines: Relations musicales entre Byzance et l'Occident
La melodie grecque du Gloria in excelsis et son utilisation dans le Gloria XIV
Origine de la melodie du Credo 'authentique' de la Vaticane
Les chants de la Missa greca de Saint-Denis
Source hagiopolite d'une antienne hispanique pour le dimanche des Rameaux
L'ancienne version latine de l'hymne acathiste
La prose de Notre-Dame de GrAcce de Cambrai. Addenda et corrigenda
Indexes.