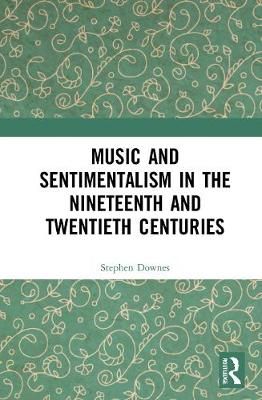 Music and Sentimentalism in the Nineteenth and Twentieth Centuries
Contents
1.Introduction: Getting Sentimental
Part 1: Spaces
2. Sentimental virtues in the Victorian Salon: Joseph Joachim on the lawn and in the lounge.
3. Feeling and Design Magnified: the place and status of sentimental music in the nineteenth-century concert hall.
Part 2: Genres
4. Sentimental Waltzes: tender steps from Goethe to Ravel.
5. Longing to Belong: Nationalism, sentimentalism, and the Second Violin
Concertos of Bartok and Szymanowski.
Part 3: Psychologies
6. Sentimentalism and Masochism: Barthes's Schumann and Schumann's 'Chopin'.
7. Two Sentimental English Gentlemen: 'screen memories', a Schubert lied and the
voice of Gracie Fields in Merchant-Ivory's The Remains of the Day.
Part 4: Appropriations
8. Ellington, Liszt , and Chopin's Death Bed .
9. Chopin on the Beach: Bossa nova, Tom Jobim's 'Insensatez', and sentimental
ecology.
10. Chopin and the Power Ballad: Barry Manilow's 'Could it be Magic?'
Part 5: Sympathies
11. Make it 'Easy'? Sentimental subject positions in songs of Burt Bacharach and Hal
David.
12. Homes and Roads: the song writing of Carole King and Jimmy Webb.
Coda: Compassion, Mediation and the Consumer
13. Gorecki's Tears/ Our Tears.