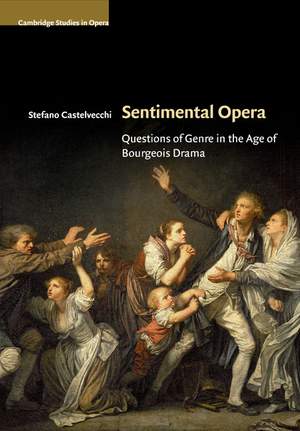 Sentimental Opera
Questions of Genre in the Age of Bourgeois Drama
Author: Castelvecchi, Stefano
A valuable contribution not only to the study of late eighteenth-century opera but to our awareness of the priorities, absorptions and obsessions of cultured Europe on the eve of the French Revolution

— More…
Contents
Preface
A prologue on genre
1. Pamela goes to the opera
2. The emergence of bourgeois drama
3. The codification of bourgeois drama
4. Opera as drame
5. Sensibility and the moral cure
6. A sentimental opera
7. Sentimental, anti-sentimental
8. Avenues
Appendix: Bartolomeo Benincasa's preface to Il disertore (1784).