UPDATE: Royal Mail have now resumed shipments on their TRACKED & SIGNED and SIGNED services but delays should be expected, please choose these services if available to you or FEDEX if your order is urgent.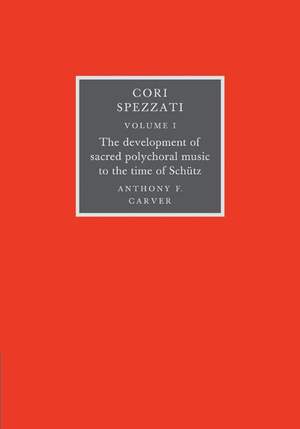 Cori Spezzati Volume 1 The Development of Sacred Polychoral Music to the Time of Schutz
Author: Carver, Anthony F.
Contents
1. The origins and development of cori spezzati;
2. The early Italian contribution;
3. The Franco-Flemish tradition;
4. Dissemination and aggrandizement;
5. The polychoral works of Orlando di Lasso;
6. Polychoral music in Rome and Spain;
7. Venice: the grand climax;
8. Across the Alps: the German craze.