10th December 2021
 Awards

,

  Presto Music Awards 2021 - Book Winners
We are very pleased to announce the winning book publications for the annual Presto Music Awards! With so many high-quality tomes to choose from, it was extremely hard to narrow it down to just five selections. However, common to all five winners is an engagingly-written style combined with authoritatively-researched content that is both entertaining to read and highly informative about the person or topic in question.
Find out our chosen book publications for the Presto Music Awards 2021 below.
Winning Book Publications for the Presto Music Awards 2021
Steven Isserlis; Faber & Faber; Hardback
Bach's six Cello Suites are among the most cherished of all works in the classical music literature. Shrouded in mystery - they were largely unknown for some two hundred years after their composition - they have acquired a magical aura which continues to attract and fascinate audiences the world over. By offering his own very personal observations of the music, award-winning cellist Steven Isserlis's aim is to take the reader further into the world of the suites in order to enhance the experience of hearing some of the greatest works ever composed.
Available Format: Book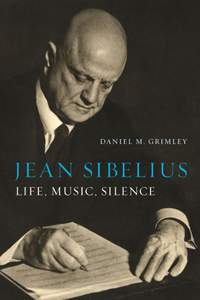 Daniel M. Grimley; Reaktion Books; Hardback
Always more than simply a Finnish national figure, Sibelius's life spanned tumultuous events. This book situates him within a rich interdisciplinary environment, paying attention to his relationship with architecture, literature, politics and the visual arts. Drawing on the latest developments in Sibelius research, it is intended as an accessible and rewarding introduction for the general reader, and also offers a fresh and provocative interpretation for those more familiar with his music.
Available Format: Book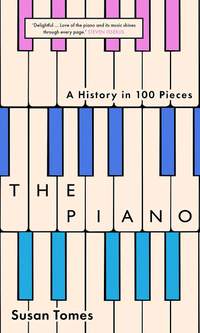 Susan Tomes; Yale University Press; Hardback
Charting the development of the piano from the late eighteenth century to the present day, pianist and writer Susan Tomes takes the reader with her on a personal journey through 100 pieces, including solo works, chamber music, concertos, and jazz. Her choices include composers such as Bach, Mozart, Beethoven, Schumann, Tchaikovsky, Debussy, Gershwin, and Philip Glass. Looking at this history from a modern performer's perspective, she acknowledges neglected women composers and players including Fanny Mendelssohn, Maria Szymanowska, Clara Schumann, and Amy Beach.
Available Format: Book
Steuart Bedford & Christopher Gillett; Bittern Press; Paperback
Conductor and pianist Steuart Bedford (1939-2021) could not remember a time when he did not know Benjamin Britten. His mother sang with the English Opera Group in the premieres of The Rape of Lucretia and Albert Herring in the late 1940s, and the whole family was closely involved with Britten and Peter Pears for many years. This book is a vivid and insightful account of his long association with both Britten the man and his music.
Available Format: Book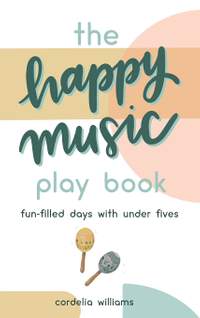 Cordelia Williams; ARC Books & Publishing; Hardback
A wealth of games, activities and ideas for creative and enjoyable musical play, divided into chapters according to how parents would actually use them during the busy, sometimes stressful days with pre-school children. Every suggestion also nourishes natural musicality and confidence, preparing the way for more independent thinking and other creative pursuits later on
Available Format: Book