22nd March 2021
 New Publications

,

  New Music Book Publications - 22nd March 2021
Welcome to our latest selection of new music books. Our picks this time round include a new paperback edition of Roger Scruton's exploration of Wagner's final opera, Parsifal; an examination of methods in music research and education; a social history of folk song in England; an analysis of the infrastructure that enables people to listen to music so readily in the modern day; a handbook of algorithmic music; and a discussion of the ways in which French composers channeled their grief and trauma into their music after the First World War.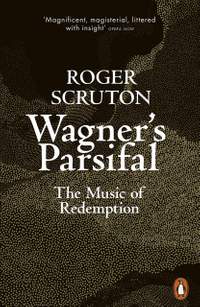 Roger Scruton; Penguin Books; Paperback
More than any other of Wagner's works, Parsifal expresses a depth of feeling in music for which we do not have words. Now available in paperback, this short but penetrating book is an insightful and moving exploration of Wagner's last opera, which shows how Wagner achieved and executed his most profound work, explaining the story, its musical ideas, and their coming together into a sublime whole, giving us the musical equivalent of forgiveness and closure.
Available Format: Book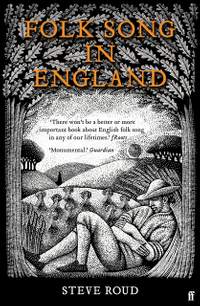 Steve Roud; Faber & Faber; Paperback
There are still many things we don't know about England's traditional music: where did the songs come from? Who sang them, and where, when and why? In answer to these questions, acclaimed folklorist Steve Roud has drawn on an unprecedented range of sources to present an intricate social history of folk song through the ages, from the sixteenth to the early twentieth century.
Available Format: Book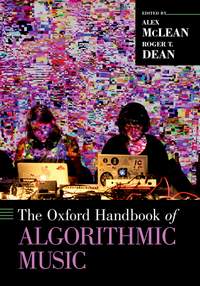 Alex McLean & Roger T. Dean (editors); Oxford University Press; Paperback
This handbook describes the state of algorithmic composition and sets the agenda for critical research and analysis of algorithmic music. Organised into four sections, it explores the music's history, utility, community, politics, and potential for mass consumption, addressing issues such as the role of algorithms as co-performers, live coding practices, and discussions of the algorithmic culture as it exists and what it can contribute to society.
Available Format: Book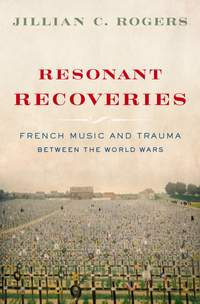 Jillian C. Rogers; Oxford University Press; Hardback
Coping with trauma and the losses of World War I was a central concern for French musicians in the interwar period. This book argues that French modernist composers processed their experience of unprecedented violence by turning their musical activities into locations for managing trauma. Through analyses of medical, philosophical, and literary texts, it frames World War I as a pivotal moment in the history of music therapy.
Available Format: Book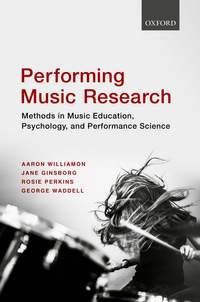 Aaron Williamon, Jane Ginsborg, Rosie Perkins, & George Waddell; Oxford University Press; Paperback
What is it that drives people to undertake music research? This book examines the approaches and strategies that underpin research in music education, psychology, and performance science. It reviews the knowledge and skills needed to critique existing studies in these fields and to design and carry out new investigations.
Available Format: Book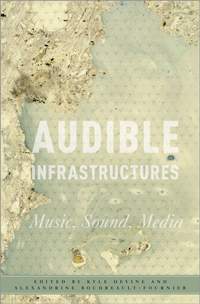 Kyle Devine & Alexandrine Boudreault-Fournier (editors); Oxford University Press; Paperback
Our day-to-day musical enjoyment seems so simple, easy, and automatic. These casual engagements often conceal the complex infrastructures that make our musical cultures possible. This book takes readers to the sawmills, mineshafts, power grids, telecoms networks, transport systems, and junk piles that seem peripheral to musical culture and shows that they are actually pivotal to what music is, how it works, and why it matters.
Available Format: Book