1st December 2022
Announcement

,

December Box Sets and Slipcases Special Offer
For one month only we are offering up to 25% off selected box sets and slipcases from a variety of publishers, perfect as a gift for Christmas, or as a treat for yourself! Find some of our favourites below, or browse the full range here.
Box Sets and Slipcases - up to 25% off selected products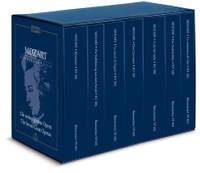 Bärenreiter | Study Scores
Mozart's best-known operas in an inexpensive edition. The seven operas include Idomeneo, The Marriage of Figaro, La clemenza di Tito, The Abduction from the Seraglio, Don Giovanni, Così fan tutte, and The Magic Flute. This boxed set thus presents the musical text from the full scores of the New Mozart Edition in a handy, scaled down format.
Available Format: Sheet Music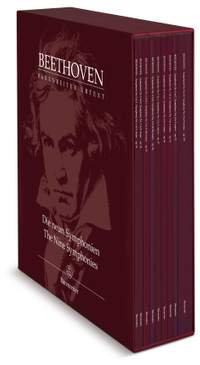 Bärenreiter | Full Scores
Beethoven's Nine Symphonies edited by the first class musicologist Jonathan Del Mar. Since publication, Del Mar's edition enjoys the unabashed praise of conductors, performers and critics alike and is one of the most widely used publications of the Beethoven Symphonies.
Available Format: Sheet Music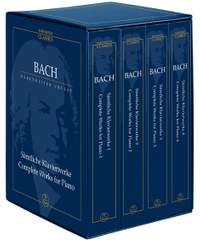 Bärenreiter | Study Scores
An amazingly inexpensive study edition presenting all of Bach's clavier music in four large, handy volumes containing the definitive Urtext from the New Bach Edition. Prepared by internationally recognized scholars on the basis of all known sources and the latest research findings.
Available Format: Sheet Music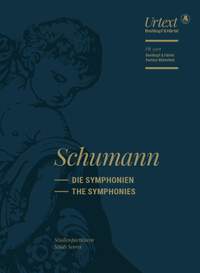 Breitkopf & Härtel | Study Scores
The slipcase Schumann: The Symphonies contains the editions of the four symphonies based on the final versions supervised by the author and edited by Joachim Draheim, as well as the Fourth Symphony in the first version of 1841, edited by Jon Finson. The music text and preface of the study scores are those of the conducting scores.
Available Format: Sheet Music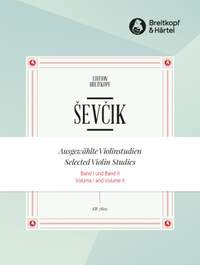 Ševčik's Selected Violin Studies in a two volume set. Volume one contains bowing technique, and volume two contains left hand technique.
Available Format: Sheet Music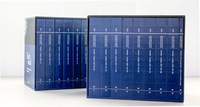 Carus Verlag | Study Scores
With the Bach vocal project, Carus published Johann Sebastian Bach's complete sacred vocal music in a high-quality complete edition: This up-to-date Bach Edition – with over 12,500 pages of score – contains all the cantatas, oratorios, passions, motets, and masses.
Available Format: Sheet Music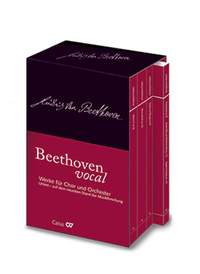 Carus Verlag | Study Scores
Beethoven's choral works in a practical study package! Urtext reflecting the latest state of musicological research. As well as study scores of the two masses, the box set contains study scores of Beethoven's only oratorio Christus am Ölberge, together with three secular works with orchestral accompaniment. As a bonus, the Kyrie based on the Adagio from the Moonlight Sonata for chorus and orchestra (arr. by Beethovens's contemporary Gottlob Benedict Bierey) is also included.
Available Format: Sheet Music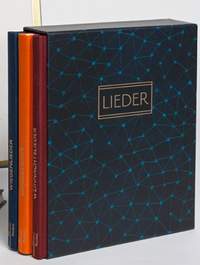 The three enchanting, illustrated songbooks contain the most beautiful and well known German lullabies, children's songs and Christmas songs. The instrumental CDs which accompany these collections invite one and all to sing along.
Available Format: Sheet Music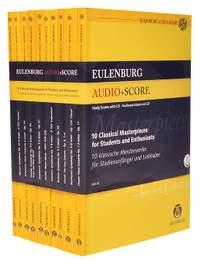 Ten masterpieces at an attractive package price: the foundation for your classical library. Apart from their excellent print quality, reader-friendly format and detailed preface in German and English, all editions come with a representative complete CD recording.
Available Format: Sheet Music/CD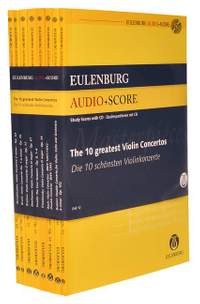 Including Mendelssohn's Concerto in E minor, Bruch's Concerto No. 1, Brahms's Concerto in D and Double Concerto in A minor, Beethoven's Concerto in D, Vivaldi's The Four Seasons, Tchaikovsky's Concerto in D, Bach's Concerto in A minor, Concerto in E, and Concerto for two Violins in D minor.
Available Format: Sheet Music/CD