25th November 2022
Awards

,

Sheet Music Publications of the Year - Finalists 2022
In anticipation of our upcoming Presto Music Awards, we have released our shortlist of sheet music publications which are all in contention for an award. Once again there have been so many fantastic publications this year, from a wide range of publishers, and it has been extremely difficult to narrow down our contenders. We have chosen three products for each category, and all publications have been published at some point this year. Our five categories are: New Publication of the Year, New Series of the Year, Choral Publication of the Year, Critical Edition of the Year, and Educational Publication of the Year.
Find our finalists below.
New Publication of the Year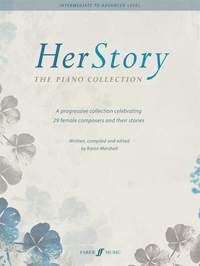 HerStory: The Piano Collection presents invaluable repertoire by remarkable female composers across the ages. This important collection is progressively graded, suitable for intermediate to advanced level players. Written and compiled by award-winning author and piano pedagogue Karen Marshall, each piece is accompanied by a fascinating 'snapshot' of the twenty-nine composers, providing invaluable insights into how they lived and composed, alongside quotes from them or about them.
Available Format: Sheet Music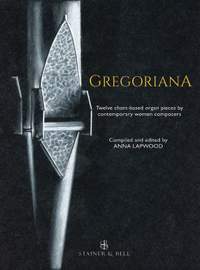 Embracing a project close to her heart, trailblazing organist, conductor and broadcaster Anna Lapwood has commissioned and curated a collection of outstanding original pieces by women composers. Following the example of Jeanne Demessieux's classic 12 Chorale Preludes on Gregorian Chant Themes, Gregoriana unites fresh currents of musical imagination with the timeless qualities of plainsong.
Available Format: Sheet Music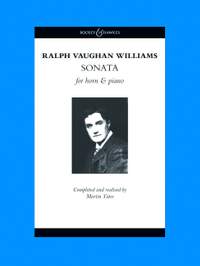 Boosey & Hawkes | Horn & Piano
A substantial four-movement work composed for the German-born virtuoso Adolph Borsdorf, professor of French Horn at both the Royal College of Music and the Royal Academy of Music, London. The complete horn part survives in manuscript in the British Library along with sketches for the piano part. Martin Yates has recreated the piano part at the request of the Vaughan Williams Charitable Trust. An important new addition to the horn repertoire of this period, released to mark the composer's 150th anniversary year.
Available Format: Sheet Music
New Series of the Year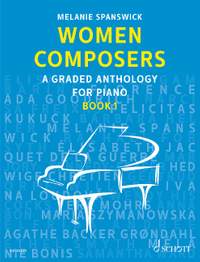 This three-volume series of piano music by women composers is a progressive compendium of educational literature with a broad repertoire from the 17th century to the present day. For each piece, the editor has written short instructions with rehearsal tips as well as biographical notes on the women composers. The collection covers all levels of difficulty from easy to difficult and is an indispensable addition to lessons and concerts.
Available Format: Sheet Music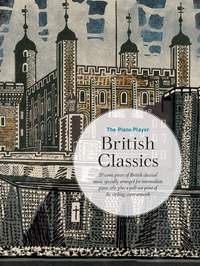 All the books in The Piano Player series feature a collectible pull-out print of the stunning cover artwork by the 20th century British painter Edward Bawden, alongside some of the greatest classical music ever written, specially arranged for the intermediate pianist.
Available Format: Sheet Music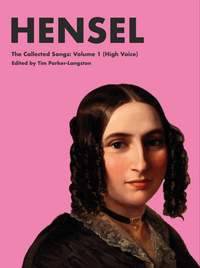 Hensel Songs Online | High Voice & Piano
For the first time, the Lieder of Fanny Hensel have been collected together in a single edition. Including nearly one-hundred previously unpublished songs, the volumes are curated to guide its user through the rich and diverse song compositions of a long-neglected composer. The scores will be an incredible resource for students and performers especially, providing clear and accurate performance editions of songs that have gone unperformed for hundreds of years.
Available Format: Sheet Music
Choral Publication of the Year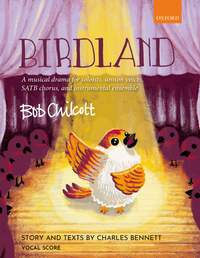 Exploring themes of identity, inclusivity, and self-belief, this heart-warming musical drama, with texts by Charles Bennett, is a testament to the unifying, healing power of music. The eminently singable melodies are complimented by a characterful orchestration, with Chilcott drawing on a broad range of musical styles.
Available Format: Sheet Music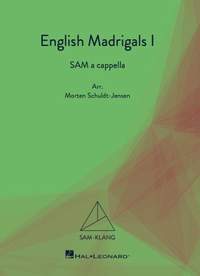 Conceived by Danish arranger and conductor Morten Schuldt-Jensen, SAM-Klang is an exclusive collection providing accessible and quality choral repertoire arranged for Soprano, Alto, and Men.
Available Format: Sheet Music
Critical Edition of the Year
Gaetano Donizetti's Lucia di Lammermoor has remained in the repertory without interruption as one of Donizetti's most popular operas throughout its nearly 200-year history. This critical edition restores the original keys, thus maintaining Donizetti's overall harmonic design, but discusses transpositions that later entered the performing and editorial tradition of the opera. What is presented here is the reduction for voice and piano.
Available Format: Sheet Music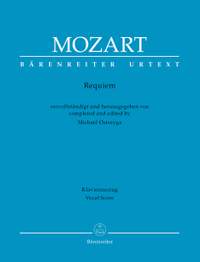 Michael Ostryzyga has undertaken a completion of Mozart's famous Requiem fragment in the style of Mozart, attempting to find solutions that the composer could have written in 1791. This new completion constitutes a valuable well-founded alternative to the traditional Süßmayr edition.
Full score, vocal score, and performance material available.
Available Format: Sheet Music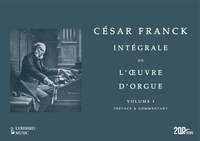 A new and exciting edition to mark the bicentennial of Franck's birth comes from the desk of Richard Brasier. This fine collection has been two years in the making and leaves no stone unturned in understanding Franck, the composer, the musician, his music and its performance.
All four volumes are also available individually.
Available Format: Sheet Music
Educational Publication of the Year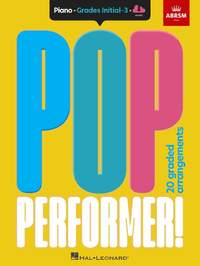 Pop Performer! offers budding pianists chart-topping and classic pop songs that have been expertly selected and arranged by some of the UK's leading figures in piano and pop pedagogy. Complete with audio recordings of every arrangement, each book features diverse songs and acts from across the decades. The songs have been selected and arranged to align with ABRSM grade levels, making them ideal choices for Performance Grade exams, or simply to play for pleasure.
Available for Initial-Grade 3 and Grade 4-5.
Available Format: Sheet Music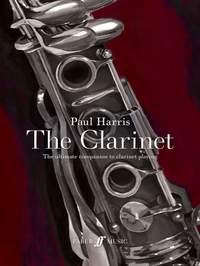 Paul Harris: The Clarinet is a practical and dynamic guide to all aspects of clarinet playing, ideal for students and professionals alike. The author's seminal book on the instrument, this is a complete companion to playing, from practice through to performance. From posture and warming up, breathing and embouchure, how to take care of your instrument to performance style, The Clarinet is the ultimate companion for every player seeking to master their instrument.
Available Format: Sheet Music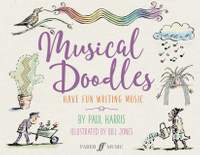 Faber Music | Composition Workbook
Musical Doodles is the secret to having fun with composition! Writing music is often viewed either as complicated, with far too many rules, or something that a computer programme does for you. Imaginatively created by Paul Harris, this inspiring book is all about rediscovering a love for writing down music through musical doodling - enjoying and engaging with creating music on paper. Imaginatively illustrated by Bill Jones.
Available Format: Sheet Music