21st June 2022
 Announcement

,

  New Publications from Lyrebird Music
Lyrebird Music is an independent publisher of critical editions of keyboard music. Recently they have published a new and exciting edition of Intégrale de l'œuvre d'orgue to mark the bicentennial of César Franck's birth, J.S. Bach's The Art of Fugue for two keyboards, Jacques Boyvin's Deux livres d'orgue, and Hymnes de l'église et Le Magnificat by Jehan Titelouze. You can find out more about these new publications below.
César Franck: Intégrale de l'œuvre d'orgue
Lyrebird have recently published a new and exciting edition of Intégrale de l'œuvre d'orgue in four handsome hardback volumes, designed for a lifetime's use, marking the bicentennial of César Franck's birth. This exceptional collection has been two years in the making, and comprehensively explores Franck the composer, the musician, his work, and its performance.
This chronologically ordered edition spans three different periods of the composer's life and combines as many elements as possible from the study of available autograph manuscripts, first editions and letters. A detailed preface and commentary are contained in the first volume, giving performers the ability to consult the editor's comments on the music without having to flip to the back of the book. Volume two deals with music from the years 1846–1862 and contains previously unpublished material, Volume three includes pieces from 1863–1877, and Volume four contains the mature works written between 1878 and 1890.
Containing the first published analysis of the autograph manuscript for Prélude, Fugue et Variation, Op. 18, this edition is also the first to include the original ending of Final, Op. 21 and to treat both versions of the Andantino CFF 54a and CFF 54b as independent works. New versions of Choral II and Choral III based solely on the autograph manuscripts are also included, as well as a full colour facsimile of Pièce Héroïque (Trocadéro manuscript).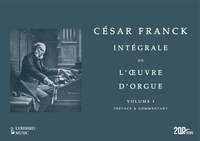 J.S. Bach: The Art of Fugue Arranged for Two Keyboards (2 Volumes)
Although almost all of The Art of Fugue can be played on a single keyboard instrument, a pair of harpsichords, clavichords, organs, or other keyboards provide an effective medium for the complete work. This new arrangement is supplemented by Donald Tovey's completion and his realisations of the invertible fugues on four subjects. A handsome hardback set of two volumes, organised for easy page turning, edited, and arranged by Francis Knights.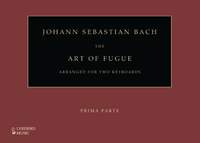 Hardback Edition of J.S. Bach's The Art of Fugue arranged for two keyboards.
Available Format: Sheet Music
Jacques Boyvin: Deux livres d'orgue
Jacques Boyvin published his first book of organ music in 1690, followed by its reprint and supplement in 1700 by Christophe Ballard. Together, this creates a rich collection of organ works perfect for church services and concerts. This publication is the first critical edition of Boyvin's music in over forty years and marks the fifth and final Lyrebird book containing music by seventeenth- and eighteenth-century Rouennais composers. This edition also provides full background notes and an examination of aspects of performance practice.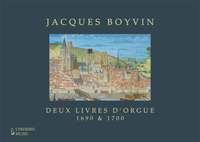 Jehan Titelouze: Hymnes de l'église et Le Magnificat
Jehan Titelouze, organist and canon at Rouen Cathedral, composed his two books of alternatim organ versets in 1623 and 1626. Published by Pierre Ballard, they constitute the first known publication of organ music in France after Pierre Attaingnant's books of the 1530s. The 1623 publication, Hymnes de l'église, contains settings of the twelve principal hymns of the church year, while its successor provides settings of Le Magnificat in each of the eight church tones. In this new critical edition, editor Jon Baxendale assess Titelouze's music, discusses performance issues concerning notation, ornamentation, and registration. Included as appendices are the plainsong hymns and Magnificat tones for performance within a liturgical setting.