20th January 2022
 New Publications

,

  New Sheet Music Publications - January 2022
Welcome to our selection of new sheet music publications, which this month includes the latest volume in Bärenreiter's series of the Pièces de clavecin by François Couperin; the music for Einaudi's first full solo album for twenty years; a vocal score of the Miserere by Joseph Martin Kraus; choral arrangements of Nimrod from Elgar's Enigma Variations and We'll Gather Lilacs from Ivor Novello's musical, Perchance to Dream; songs for primary schools based around the Key Stages 2/3 History syllabus; a facsimile of the manuscript of Bach's harpsichord concertos; a study score of a recently-discovered overture by Sibelius; and the full orchestral score of Danny Elfman's complete music for Tim Burton's Batman.
Orchestral Scores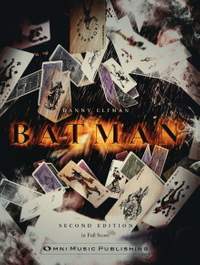 Released in the summer of 1989, Tim Burton's gothic depiction of Batman was a worldwide phenomenon. Danny Elfman's soundtrack, performed by the Sinfonia of London and conducted by Shirley Walker, utilised a massive ensemble including more than forty different percussion instruments. Now the complete score, featuring every cue from the film, is available, carefully reproduced and edited from the original handwritten manuscript.
Available Format: Sheet Music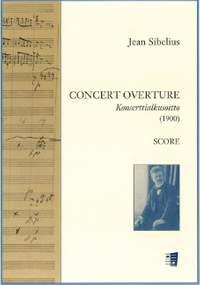 This overture is a twelve-minute work for small orchestra. Sibelius conducted the premiere performance in Turku, Finland on 7th April, 1900, but it was not subsequently performed until conductor and scholar Tuomas Hannikainen discovered the existence of the score during his research in 2019. He has edited and reconstructed the work, now available for study in this edition.
Available Format: Sheet Music
Piano & Harpsichord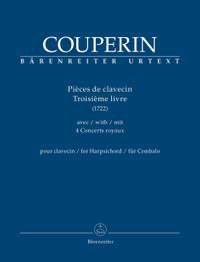 Following the first two volumes of their pioneering edition, Bärenreiter now presents Couperin's Troisième livre of the Pièces de clavecin (1722). In addition to the six "Ordres", the edition also contains the four "Concerts royaux". Editor Denis Herlin has evaluated the many reprints of the original edition, most of which he unearthed himself in international libraries. All variants are meticulously recorded in the Critical Commentary.
Available Format: Sheet Music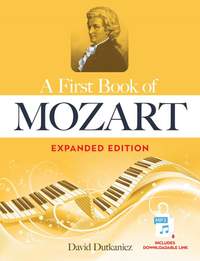 Updated and expanded, this collection of special arrangements helps beginner pianists experience the pleasure and satisfaction of playing Mozart. It offers students of all ages the opportunity to charm listeners with familiar melodies from The Magic Flute, Eine kleine Nachtmusik, Don Giovanni, The Marriage of Figaro, and other popular works.
Available Format: Sheet Music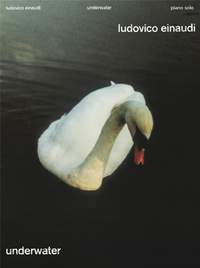 Einaudi's first full solo piano album for twenty years is a manifesto for life and a statement for our times, when the world around him was quiet and silent. This matching folio features the album's twelve intimate piano tracks. Featuring his trademark melodies, the music was written while Ludovico was isolated at his home in Italy.
Available Format: Sheet Music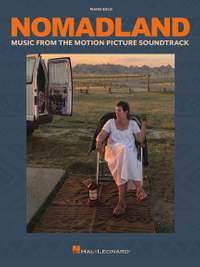 Nomadland won the hearts of audiences along with six Academy Awards including Best Picture. The mesmerising soundtrack features a unique blend of works from Ludovico Einaudi among others. This folio features seven piano solo arrangements, including: Answer Me, My Love, Dave's Song, Epilogue, Golden Butterflies, Low Mist, Oltremare, and Petricor.
Available Format: Sheet Music
Choral & Vocal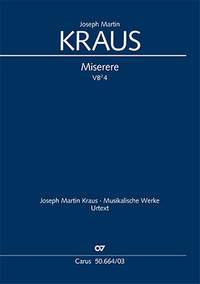 The composer Joseph Martin Kraus was born in the same year as Mozart, and like Salzburg's famous son, he was highly gifted and died too young. The Miserere was composed in 1773 during his student years in Erfurt and is evidence of his technical abilities at the age of just seventeen.
Available Format: Sheet Music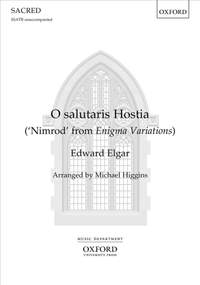 In this sensitive choral arrangement for SSATB unaccompanied choir of Nimrod from Elgar's Enigma Variations, Michael Higgins sets the Eucharistic hymn 'O salutaris Hostia' for the Feast of Corpus Christi. The familiar melody passes seamlessly between the voice parts, and Elgar's rich soundworld is perfectly emulated by the choral textures.
Available Format: Sheet Music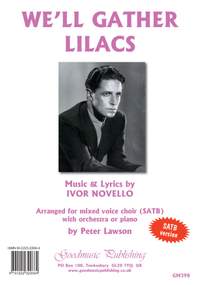 Of all of Ivor Novello's hugely-successful musicals, Perchance to Dream received the longest run of performances. The smash hit was We'll Gather Lilacs, which was published separately just before the musical was launched. This choral arrangement may be accompanied by either piano or full orchestra.
Also available in arrangements for SSA, SAB, and TTBB choirs.
Available Format: Sheet Music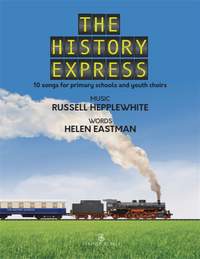 These entertaining pieces will be great fun for school and youth choirs to learn and perform. The texts cover a wide range of topics that not only feature in the History syllabus for Key Stage 2 (Romans, Vikings) and Key Stage 3 (World War Two, the Industrial Revolution, the Enlightenment, the Wars of the Roses, and the Peasants' Revolt), but which will also be of interest for science and nature lovers (the World Wide Web, Dinosaurs and the Big Bang!).
Available Format: Sheet Music
Facsimiles
JS Bach's harpsichord concertos are noted down in a manuscript that is probably the most important document from the Leipzig "Collegium Musicum". The autograph offers revealing insights into his working methods, elucidated by Christoph Wolff in an accompanying essay. This facsimile in high-quality four-colour printing reproduces the extensive score in its original size; BWV and bar numbers on every page facilitate its use.
Available Format: Facsimile