Latest update: COVID-19 Shipping Delays. Presto is committed to the health and well-being of our staff. Our warehouse team are currently working hard to ensure your order is despatched as quickly as possible. Unfortunately you may experience slight delays as some deliveries are taking longer than usual. Thank you
12th January 2021
 New Publications

,

  New Sheet Music Publications - January 2021
Welcome to our selection of new sheet music publications, which this month includes songs from the hit musical, SIX; a new instrumental series helping players master the style of bebop; collectons of songs by Gustav Holst, Peter Warlock, and Richard Strauss; choral works by David Bednall and Malcolm Archer; the latest volume in the series from Multitude of Voyces presenting sacred music by women composers; and a new publication of the choral music of Henry Lawes.
Piano and Instrumental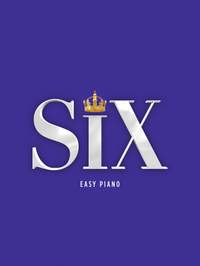 SIX, the musical by Toby Marlow and Lucy Moss, has been hailed as the most uplifting piece of new British musical theatre, telling the story of the six wives of Henry VIII. This official songbook offers easy piano arrangements of all nine songs from the show, specially arranged by the SIX Musical Supervisor, Joe Beighton.
Available Format: Sheet Music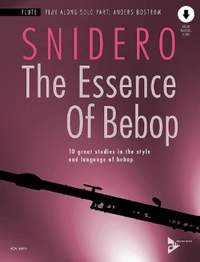 The new series by critically-acclaimed New York saxophonist Jim Snidero reveals the heart and soul of this jazz style and is the first real manual for mastering bebop. The ten enjoyable-to-play studies are complemented by historical insights as well as recommended listening and reading.
Also available for clarinet, saxophone, trumpet, and trombone.
Available Format: sheet music with online material
Vocal & Choral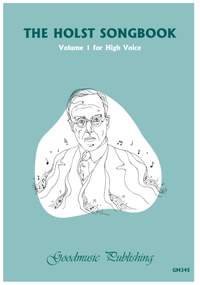 Gustav Holst composed an abundance of solo songs for voice and piano from the late 1890s into the early 1900s. Only a relatively small number were published and, of those that were, many have been out of print for some time. The eventual four volumes will bring together all the solo songs, and will present a wonderful opportunity for these hitherto undiscovered gems to be performed and appreciated.
Available Format: Sheet Music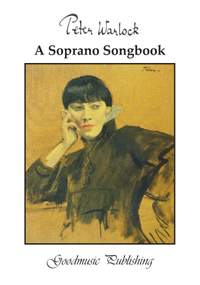 A collection of twenty-three songs by Peter Warlock in an up-to-date edition by Michael Pilkington, published in association with the Peter Warlock Society. Includes songs such as Sleep, A Sad Song, Balulalow, Pretty Ring Time, Cradle Song, Robin Good-fellow, and more.
Available Format: Sheet Music
Universal Edition presents a new edition of the four songs in Richard Strauss's Op. 27 Lieder: Ruhe, meine Seele!, Cäcilie, Heimliche Aufforderung, and Morgen!.
Also available for medium and low voices.
Available Format: Sheet Music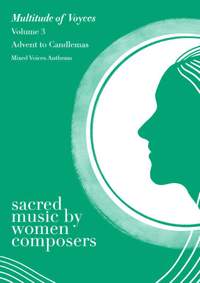 Volume Three comprises twenty-six works by historical and living composers, providing a balanced range of texts and music suitable for use throughout the entire season encompassing Advent, Christmas, Epiphany and Candlemas. This volume adds new and exciting repertoire to concerts, introducing or re-introducing audiences and singers to important historical figures and to upcoming young composers.
Available Format: Sheet Music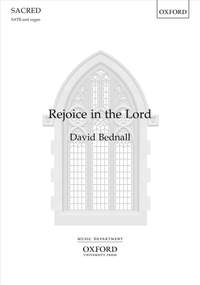 Rejoice in the Lord is a fast, festive, and joyful setting of Psalm 33. After an exuberant opening, a lively organ passage leads into a beautiful moment of stillness in the choir, unaccompanied, creating an effective contrast before an emphatic closing statement of rejoicing.
Available Format: Sheet Music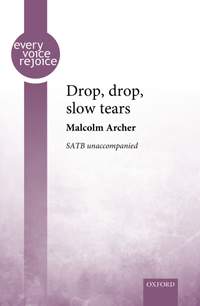 This setting of Phineas Fletcher's text is gentle and flowing, with a lilting, descending motif to characterise the 'slow tears'. Archer offers nuanced dynamics and imitative entries in this simple but expressive piece, suitable for Easter and Passiontide.
Available Format: Sheet Music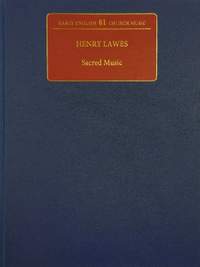 Henry Lawes (1595–1662) wrote church music of high quality throughout his life. This collection comprises anthems, symphony anthems, devotional anthems, sacred songs, metrical psalms, Latin motets, and rounds, with surviving texts from otherwise lost works and psalm tune variations from Matthew Camidge's Psalmody for a Single Voice.
Available Format: Sheet Music