UPDATE: Royal Mail have now resumed shipments on their TRACKED & SIGNED and SIGNED services but delays should be expected, please choose these services if available to you or FEDEX if your order is urgent.
3rd December 2021
 Recording of the Week

,

  Makaya McCraven, 'Deciphering the Message'
Photo by Nolis Anderson
Blue Note has long recognized the influence that its vast archive has had on developments in hip-hop and electronica. Back in the '90s, when groups like A Tribe Called Quest were gleefully sampling classic jazz records, and the trip-hop and big beat movements were ransacking all of those 'rare grooves', Blue Note was shrewd enough to capitalise on, and consolidate, the source material that the new generation was tapping into, compiling collections like the much loved Blue Break Beats series. Along the way they have handed a select number of artists the keys to the vaults, allowing them to sample at will, which made for some memorable projects from Guru, We 3, and perhaps most iconically, Madlib's brilliant Shades of Blue long player. With Deciphering the Message Makaya McCraven joins this illustrious group, and as anyone familiar with his career path will expect, it's something a little bit different.
Photo by Steve Klamkin
McCraven is born of the generation who see no boundaries between jazz, hip hop, funk, rock, or world music. At heart he is one of the most versatile jazz drummers on the scene, but he prefers to be viewed as a 'beat scientist', being just as versatile with a sampler as he is behind the kit. On his previous two records, In the Moment (2015) and Universal Beings (2018), he experimented with capturing his band playing live, and then manipulating the recordings back in his studio to produce music that convincingly straddles jazz and electronica. He's no stranger to the art of reinterpreting other people's music either, as demonstrated on last year's We're New Again, which saw him respectfully stripping down the master tapes of Gil Scott-Heron's final recording I'm New Here to just his voice, and re-building the tracks with live musicians (which ultimately suits the spirit of the music better than their original, more electronic, incarnations).
What we get with Deciphering the Message is a creative dialogue between iconic Blue Note recordings from the past, and the modern era's thirst for taking the juiciest breaks and looping them ad infinitum. Those two worlds are not so easily reconciled - the delicate grooves of jazz rely on the rhythmic ebb and flow of musicians playing together live, with a drummer as the time keeper, not a computer. Once a loop has been extracted it can all too easily slip out-of-context with the track from whence it came, referring only to itself. Whilst this suits rappers looking for beats to rhyme over, it's more challenging for instrumentalists looking to step beyond improvising over locked beats. Using a pool of star performers, including trumpeter Marquis Hill, guitarists Matt Gold and Jeff Parker, vibraphonist Joel Ross, saxophonists/flutists De'Sean Jones and Greg Ward, and bassist Junius Paul, McCrave has cleverly managed to avoid any sense of clunkiness, and create the illusion that each track has been cooked up live on stage.
Photo by Michael McDermott
For each track McCraven takes a single classic recording as the foundation, focussing on hard bop sessions of the 50s and 60s, mainly by alumni of Art Blakely and the Jazz Messengers (we get to hear contributions from legends like Horace Silver, Kenny Dorham, Hank Mobley, Wayne Shorter etc). It's remarkable that the album feels so spontaneous considering the long hours of editing, looping and rearranging the source material McCraven has clearly put in, then building on these foundations with his own drum and bass parts, before sharing with his colleagues to make further contributions. Perhaps what impresses most is the way McCraven allows each track to follow its own logic, which makes the experience of the album as a whole nicely multi-faceted. He frequently blurs the line between what was already there on the source, and what is new, allowing him to include extended solos by the likes of Mobley and Dorham. Sometimes he will completely reinvent a track, as on Bobby Hutcherson's 'Tranquility', where the sparse, impressionistic original gives McCraven ample room to flesh out Hutcherson's delicate vibraphone melody in the arrangement, and add his own web of rhythms in between Joe Chambers quiet shuffle.
Elsewhere McCraven's fascination with hip hop is more pronounced, as on 'Sunset' and 'Ecaroh', the latter of which features chopped-up loops that wouldn't sound out of place on J Dilla's Donuts. Listen closely to the drums on a track like 'Wail Bait', and marvel at how McCraven plays off the original drum tracks, joyously combining forces with Art Blakely, 60 years in the past, to cook up something new. Closing track, 'Black Rhythm Happening' is perhaps the most radical transformation, taking Eddie Gale's loose, nebulous mid-paced jam, McCraven pushes the tempo up to more of a stomp, loops the vocal refrains, and comes up with a joyful banger of a track, the perfect way to end a highly enjoyable record.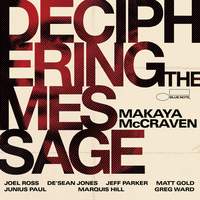 Available Formats: CD, MP3, FLAC, Hi-Res FLAC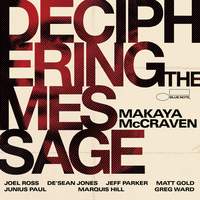 Available Formats: Vinyl Record, MP3, FLAC, Hi-Res FLAC