10th June 2021
 New Release Round-up

,

  Jazz New Release Round-Up - 10th June 2021
This week's pick of new jazz releases includes the latest from ECM mainstay and multi-instrumentalist Stephan Micus, a new trio album from the Hendrix of modern jazz guitar Julian Lage, the studio debut from Argentinian duo Cande y Paulo, and Wes Montgomery tunes re-imagined by the Nigel Price Organ Trio.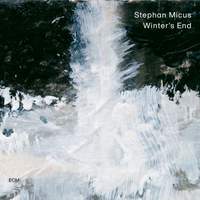 Winter's End is the twenty-fourth recording by German instrumentalist Stephan Micus, who has a reputation for being something of a collector when it comes to traditional instruments. Playing everything from 12-string acoustic guitar to Japanese nohkan flute to the Mozambiquian chikulo, Micus' latest work has many combinations of instruments never heard together before; meticulously recorded and overdubbed himself, it is also one of the few ECM releases on the catalogue not produced by label boss Manfred Eicher.
Available Format: CD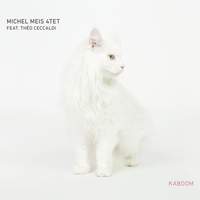 A quartet led by a drummer isn't exactly the most common dynamic, but Michel Meis definitely makes his presence known among the quartet on Kaboom. Kaboom is a well-balanced mix of modern tunes, both pounding fusion-esque pieces and more laid-back melodic detours. The addition of violin makes for some sweet moments amongst the tracks; guest feature Theo Ceccaldi's violin entering in the first track 'Full Pedal Jacket' was something of a surprise on first listen, but a welcome one that adds some nice richness to the arrangements.
Available Formats: CD, MP3, FLAC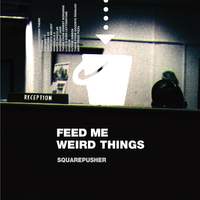 A little more left-field than what we usually write about here at Presto; UK electronica pioneer Squarepusher's debut album recently enjoyed a deluxe reissue for its 25th anniversary, on both CD and vinyl (the album's first time on wax). We've a full 'Recommended New Release' feature on it, which you can find on the front-page of Presto Jazz (at time of writing) if you're so inclined.
Available Format: CD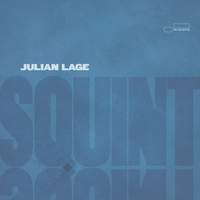 Child prodigy and modern jazz guitar rockstar Julian Lage releases his Blue Note debut, Squint tomorrow at time of writing. Check out our Recording of the Week feature once it's up tomorrow, or listen to some previews now to whet your appetite!
Available Formats: CD, MP3, FLAC, Hi-Res FLAC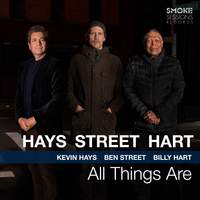 Kevin Hays, Ben Street, Billy Hart
Pianist Kevin Hayes, bassist Ben Street and drummer Billy Hart comprise three generations of jazz players (Hart even celebrated his 80th birthday during these sessions), with Hays at the helm presenting his re-interpretations of classic jazz standards with his own melodies. Recorded in the very same Smoke jazz club that all Smoke Sessions recordings are - albeit a crowdless concert hall to a livestreamed audience - All Things Are was the first time the trio played together, albeit under strange circumstances.
Available Formats: MP3, FLAC, Hi-Res FLAC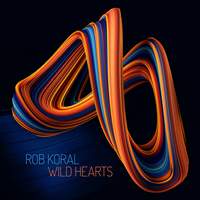 Rob Koral's powerful combination of electric guitar, Hammond organ and drums is pretty heavy as far as a 'jazz trio' goes. Taking equal cues from Jon Scofield and Soft Machine, Wild Hearts is chock-full of distorted, swaggering riffs and funky organ grooves.
Available Formats: CD, MP3, FLAC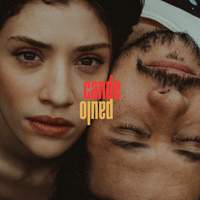 Argentinian duo Cande y Paulo - vocalist/bassist Cande Buasso and pianist Paulo Carrizo - made their 'international' debut on NPR's Tiny Desk concert series, performing a stripped-down set of songs - remotely, rather than tucked in between the desks at NPR's offices as is tradition. Their studio debut features a handful of classic standards 'I Fall In Love Too Easily', 'Summertime', as well as their early viral hit 'Barro Tal Vez'; perhaps you'll hear what originally enraptured NPR host Felix Contreras.
Available Formats: CD, MP3, FLAC, Hi-Res FLAC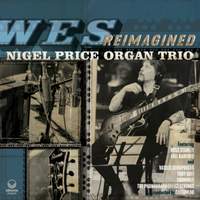 As the title suggests, Wes Reimagined is a celebration of the music of famed bebop guitarist Wes Montgomery, and Price and co. do an excellent job giving these tunes a suitably old-school treatment. Price's similarly direct style of playing fits the Montgomery vibe, while the guest saxophonists on the album slot in nicely amongst the organ trio - all capped off with a neat addition to the arrangement, a string trio courtesy of arranger and trombonist Callum Au.
Available Formats: CD, MP3, FLAC, Hi-Res FLAC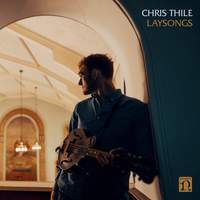 Mandolin virtuoso Chris Thile has covered a lot of ground with his humble instrument; from performing interpretations of Bach's Sonatas and Partitas, to bluegrass tunes alongside bassist Edgar Meyer or jamming with modern funkers Vulfpeck. This time, he's taking more of a singer-songwriter angle with a recording of six songs for just mandolin and voice, three of which are covers, all flirting with ideas of spirituality. This isn't totally unfamiliar territory for Thile - having sung and played in platinum-selling Americana band Nickel Creek as early as the 1990s - but it's certainly interesting to hear his solo work circle back around through Bach to bluegrass.
Available Format: CD