4th June 2021
 Recording of the Week

,

  Dave Holland - Another Land
UK-born, US-based bassist Dave Holland has quite the storied career - as arguably one of the most successful jazz musicians from the UK, his work has spanned jazz-rock, fusion and avant-garde sounds throughout the years. Growing up in Wolverhampton, England, Holland has spent forty years out of his fifty-year career in the United States; early recordings by Holland including the avant-garde Conference of the Birds were recorded in New York, as well as working with saxophonist Sam Rivers on two albums on the label Improvised Arts. The aforementioned Conference of the Birds, Holland's bandleading debut, also featured Rivers alongside Anthony Braxton as the two reed players on the record, a gem of 1970s jazz. Predating this is Holland's brief time as a member of Miles Davis' rhythm section, while the bassist can also boast that he was a member of the short-lived avant-garde ensemble 'Circle' alongside the late keyboardist Chick Corea. Working with ECM as a member of Circle would ultimately be a start of a longtime partnership, with Holland releasing the vast majority of his catalogue on the German label all the way through to the early 2000s, continuing to work and record in the States. Holland would later start his own independent label, Dare2, which served as the home for his multiple projects - though this new recording comes to us from Cardiff-based label Edition Records. His accomplishments in the American jazz canon were even acknowledged by his countrymen back home, granting him an honorary doctorate at the Birmingham Conservatoire not far from where he grew up, as well as Boston's famed Berklee College.
A somewhat standard practice for Holland when assembling a group to record with is to recruit younger, less-established musicians, but with Another Land he leads a guitar trio alongside guitarist Kevin Eubanks - who appeared previously on Holland's 1990 album Extensions - and drummer Obed Calvaire, with whom the bassist performed live alongside saxophonist Chris Potter. Both practiced bandleaders and composers in their own right, Holland's two accompanists contribute their own tunes to Another Land, like Eubanks' rocking, funky opener 'Grave Walker' that almost bears similarities to Miles' electric period recordings like 1972's On the Corner; Dave Holland's choice of electric bass on this tune further accentuates this old-school fusion track with some aggressive slap technique. Elsewhere he keeps it low and steady on the upright, like the modal and moody title track or 'Passing Time' which sees Eubanks again taking the centre stage on the melody. The dynamic 'The Village' is another bluesy number, the quieter spots having Holland soloing on the electric again, interspersed with Eubanks' distorted riffing. Calvaire is Holland's right-hand-man in the rhythm section, with a seemingly uncanny sense of where to place himself in the beat alongside Holland, while some of his more laid-back rhythms drive the less funky tracks with a smooth, flowing shuffle; it's his keen ear for dynamics that helps carry tunes like '20 20' and 'The Village' through their zig-zagging song structures.
Another Land at its most raw and rocking is nigh-psychedelic, and in the spirit of the rock power trio Holland and co. don't pull any punches. The background of Another Land was born out of a stint of furious live sets by the trio, which Holland described as 'continuous sets' where the trio barely stopped. The brash, bluesy tunes that ultimately made it onto the record make all too much sense, though the studio recording leaves more space for downtime unlike the apparently unrelenting live shows. Working with some equally-matched accompanists has only worked to Holland's advantage; by creating an ensemble of former collaborators, the personnel on Another Land result in a recording that's a real tour-de-force of guitar trio jazz.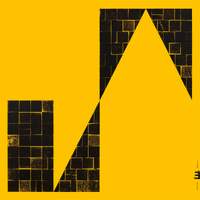 Available Formats: CD, MP3, FLAC, Hi-Res FLAC