19th March 2021
 Recording of the Week

,

  Veronica Swift highlights the ills of society on 'This Bitter Earth'
Growing up in a musical family, Swift's musical career began earlier than most, recording and releasing her debut album Veronica's House of Jazz at nine years old, a recording that included members from her father, pianist Hod O'Brien's backing band, as well as guest spots from saxophonist Richie Cole and her mother, vocalist Stephanie Nakasian. After placing second in the 2015 Thelonious Monk Jazz Vocal Competition, she moved to New York to continue her playing career and landed a gig at the Birdland Jazz Club. Swift continued to release records throughout her teenage years and early 20s, with This Bitter Earth marking her fifth studio album at 26-years-old, and her second on Mack Avenue after 2019's Confessions [which we also enjoyed upon its release]. Where Confessions was praised for its personal lyrical content, on This Bitter Earth Swift chooses to tackle some wider issues in the world today, while also keeping it personal particularly in the more romantically-inclined songs from a woman's perspective.
Swift's socio-political commentary isn't quite as overt as other artists nowadays, but this is a deliberate choice; in Swift's words "I don't take any political stances [...] I just want to address certain issues as an outsider looking in." The opening title track - made famous by Dinah Washington - begins on a sombre note with a gentle trickle of piano against some nicely swelling strings. This Bitter Earth isn't totally comprised of solemn tunes like this, but Swift's choice of song certainly sets the tone for the rest of the record. 'How Lovely to Be a Woman' (from Bye Bye Birdie) kicks things up a notch, while the whimsical, coming-of-age lyrics may raise some eyebrows when seen through a modern lens, particularly lines referencing the subject of the song, a teenage girl, being cat-called. Songs that similarly tackle the darker sides of relationships from the female perspective include 'He Hit Me (And It Felt Like a Kiss)', which needs no explanation, and the inclusion of 'Trust In Me' (from Disney's The Jungle Book) sees Swift exploring manipulative personalities. Her latest recording is undoubtedly more serious than Confessions, Swift's much heavier choice of lyrical content also reflected in some of the less personal subject matters; her versions of 'You Have to Be Carefully Taught' (from South Pacific) and Dave Frishberg's 'The Sports Page' shining a light on racism and fake news respectively, topics just as pertinent nowadays as when both of these tunes were originally written in the 50s and 70s.
The musical content itself is similarly diverse; the aforementioned opening track and 'The Man I Love' mark some of the more low-key passages on the record, Swift accompanied by her usual pianist - fellow Mack Avenue artist Emmet Cohen - who superbly complements her in her gentle moments, and guitarist Armand Hirsch also offers Swift some tender accompaniment on 'He Hit Me' with some subdued fingerstyle guitar. Songs like 'Getting to Know You' have an infectious swing to them, Swift's rhythm section - bassist Yasushi Nakamura and drummer Bryan Carter - shining on these more upbeat tracks as she engages in some scat singing and reaches high through her register; despite some of the more serious subject matter, you can certainly hear Swift having fun with the material. There's a neat call-and-response between Swift and her flautist Aaron J Johnson on 'Trust In Me', as Johnson plays a bass flute, no doubt familiar to many as the signature instrument of the Disney 'Jungle Book' soundtrack. Swift's bitter song cycle concludes with 'Sing', originally performed by American rock duo The Dresden Dolls. Swift's version begins with hushed instrumentation, eventually building to a huge climax with the whole band firing on all cylinders, Swift joined by a small chorus of voices for one final rallying cry in defiance of the ills of the world.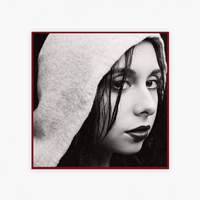 This Bitter Earth is available on CD today.
Available Formats: CD, MP3, FLAC, Hi-Res FLAC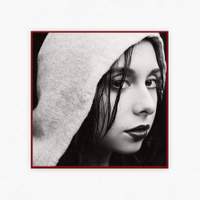 This Bitter Earth releases on vinyl at the start of next month, which you can pre-order here.
Available Format: Vinyl Record