30th March 2021
 Interview

,

  Logan Richardson on his new album 'Afrofuturism' and working with labels
Prolific saxophonist and producer Logan Richardson has played alongside the likes of Jason Moran and Pat Metheny, as well as Christian Scott and Walter Smith III as part of NEXT Collective, all while leading two of his own bands and managing his own label Wax Industry. Embracing contemporary sounds and recording alongside close friends, his music encompasses a blend of modern jazz, alternative rock, electronica, even hints of hip-hop and modern classical music. Ahead of the release of his latest album, Afrofuturism on Whirlwind Recordings, I sat down with Logan to talk about his recent performance at Hybrid Festival in Poland, his creative process for writing music, and working with record labels as an independent artist.
You recently got back from playing the Hybrid Festival in Poland - what was that like? Have you had much of a chance to play with other musicians in the past year?
This was the first performance I've done this year, and it was certainly the definition of a 'hybrid festival'. There was a physical audience of about 100-200 people, but it was in a big opera hall so everyone was super spread out. They also had a livestream going on, which I got to see during one of the earlier bands, and it was a really high quality production - almost the kind of thing you'd expect from a New Year's Eve event, something that would be broadcasted on television. It was a real peek into the 'new way' of doing things. I think there'll be more streamed events like this in the future, since the technology has always been around but has only been used for more high-profile events.
Hybrid Festival was a great experience, and everyone there was really awesome; the young bands they had there were all very talented and hungry, and it was really special to see this type of creativity and curiosity brewing. It was also great to see, on an administrative level, an organisation that's willing to look forward and act fast. I've been looking for strong people and organisations in these times, and this is an organisation that has that particular type of strength; they're making sacrifices for the artists.
Going back in time a bit… it sounds like you grew up in a household where music was very important. How early was it when you started playing music, and did you have any other family members who were playing instruments or singing?
No one in my family was ever as deep into music as I am now, but my oldest brother loved music a lot; at one point he was learning to play guitar, and I think there was also a little battery-powered Casio keyboard around the house. My second oldest brother is a visual artist, and my mom is a seamstress and designer, so I spent my life growing up around creative people. There were always a bunch of vinyl records stacked up around the house; my parents always liked music a lot and it felt like a very visual representation of that. I got into making mixtapes when I was about 7 or 8 years old, recording my favourite tracks from Ashford & Simpson, Stevie Wonder or Michael Jackson; that's the music I grew up with. I could've heard jazz around that time, maybe, but it wasn't until I was about 12 or 13 that I started to get more serious with music and got into that kind of music.
My earliest memories of playing were with that little keyboard, teaching myself over the Summer of 7th grade with a little book of Beethoven and figuring out how to play 'Für Elise'. I'd also play soap opera theme songs from the TV, and although I wasn't thinking of it that way I was transcribing, you know? I accidentally ended up in the school band in high school when I should've been going to gym class, and I'd been bugging my mom for a saxophone but they made me play the flute which I wasn't into, but I kept at it anyway. I ended up borrowing my friend's alto saxophone over a summer, so I spent the last month before school started learning, and told the school I played sax when I came back - I didn't really, but I'd worked my ass off! So by 14 I was already very obsessive - music for me has always felt like this genetic birthright, like I have to do it even if I don't really have a choice... but I'm very happy for that choice!
Your new album Afrofuturism embraces a lot of contemporary sounds; I hear bits of alternative rock, there's trap drums and even some classical stuff in there. Is this a key part of your approach when writing?
It just worked out that way. Typically, when I'm writing I might have an idea of how the music's going to sound section by section, usually incorporating a handful of different styles. It's just whatever the music demands, trying to identify that. In the past I would try to 'gentrify' it; by that I mean, if I'd written a funky bassline I'd instead write it out for a proper jazz quintet, then say "yeah it's like jazz, but modern!". I really revised a lot of my process by saying "no, that bassline definitely needs to have a really fat, crunchy electric bass or keybass" rather than just using an upright bass, which I still love of course. I'm starting to really respect the voices of each instrument more, like a traditional composer or arranger would consider the voices of a viola, first or second violin. It's super important!
I do think jazz, a lot of the time, through this weird process of deciding whether something is "jazz" or "not jazz", seems like people are always trying to prove a point. I feel like it can sometimes become about academic accomplishment rather than being fragile enough to show yourself. I've decided not to be so restrictive in the way I want to express myself; even track-to-track I could be playing a misty ballad one moment, then the next is this dirty, late-80s Prince-sounding thing.
On a similar note, there's a lot of use of electronics on this record; if I recall correctly that's you playing all the synthesisers. Where's that influence coming from?
So I was born in 1980; I'm very much an 80s child. My favourite genre has always been sci-fi… have you ever seen the original Terminator? The final scene after Sarah Connor drives off down the road in the jeep and the camera's panning up: I love that theme, and there's that triumphant, epic power of the warrior mother. Just this nature of the sound of the 80s, this feeling in the body of synths - specifically analog synthesisers, they have this warmth that feels so human and is so expressive. I would say I have 'composer piano' chops, so I can play chords and stuff to get through a song, and that synths are just a natural progression for me, as well as not restricting myself. Sometimes I'll start producing a track in Ableton with synths before a saxophone even touches the song.
You made your major-label debut on Blue Note, and now your latest album is coming out via UK-based label Whirlwind Recordings. Is there greater freedom when working with an independent label like Whirlwind?
That's a question we could go super deep on. To clarify, Afrofuturism and any project of mine is technically on Wax Industry, which is a label I started while I was living in Charlie Parker's former home in Kansas City as part of his centennial celebration back in December of 2019. At first we put out a bunch of singles, and Afrofuturism was the first full release. I know Michael [Janisch, head of Whirlwind Recordings] - he's a great businessman and musician. I also knew I didn't want Wax to just be this singular label: I wanted to have a relationship with other people that I knew - ideally friends who were doing great things. The relationship between Wax Industry and Whirlwind Recordings has been really amazing - there's no question of flexibility.
I was actually signed to Concord Records back in 2012 and was due to release some music in this group called the NEXT Collective, but Concord was bought out by some corporate folks so I quickly got out of there. I'd recorded this album, Shift, and took the master straight to Universal Music Japan. My full respect goes to UMJ and their head of distribution Yoshi Sato, they gave me loads of publicity over there. No disrespect to the lineage of Blue Note or folks there, but it was really no more than a shirt that I wore once. I brought them this album Shift with five generations of great artists; Nasheet Waits, Harish Raghavan... Jason Moran and Pat Metheny featured on there, who'd never played together on record before. It was too incredible for them not to do something with, but they didn't do anything. In the past three weeks Afrofuturism has gotten more press from Whirlwind than Shift ever did from Blue Note.
What does the rest of 2021 look like for you at the moment?
I'm working on releasing a trilogy of albums with Whirlwind; most likely they'll follow month after month. I'm still working on the name right now; Afrofuturism is just the start of this. There's also a second album for my Blues People band, so five this year in total. I'm super happy about this right now - I was listening to some of it just before we started the interview - I think this year will definitely be a milestone year for myself. I've never put out this much music at once, or had this much material ready to go. It's challenging, but it's a challenge I look forward to every day. I just hope the people who loved the first album keep liking this music, and maybe the people who hated it will come around too. But then again, I'd rather they have a strong reaction to it - even if they hate it! I wouldn't want people to say "yeah, it was there and it was alright". At least then you're feeling something deep, though of course I'd rather people liked it. This music is especially fresh, because I didn't just wanna let it sit around; not for the sake of this modern-day over-consumption, rather a kind of artistic explosion that can't be contained.
Check out some of our favourite Logan releases, including Afrofuturism, below...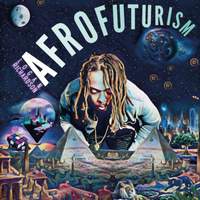 Logan's latest album, Afrofuturism, is available from Whirlwind Recordings on CD now.
Available Format: CD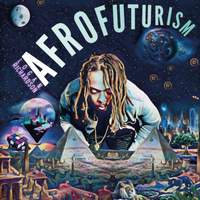 Afrofuturism also releases via Whirlwind on vinyl April 2nd, and is available for pre-order now.
Available Format: 2 Vinyl Records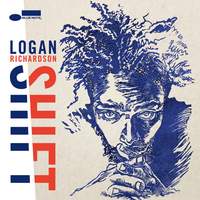 Logan's major-label debut, Shift, features big-name veterans Pat Metheny and Jason Moran, as well as young talent with drummer Nasheet Waits and bassist Harish Raghavan.
Available Formats: MP3, FLAC, Hi-Res FLAC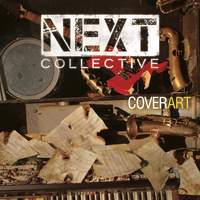 One of Logan's many projects, NEXT Collective made a strong debut back in 2013 with Cover Art.
Available Formats: MP3, FLAC