18th February 2021
 New Release Round-up

,

  Jazz New Release Round-Up - 18th February 2021
For this week's round-up of new releases, we start with British clarinetist Julian Bliss's septet, continuing from his Benny Goodman tribute record on to other jazz composers like George and Ira Gershwin. We also have another unearthed Dexter Gordon live set from 1970s France, featuring some hefty band improvisations, and a new project led by nu-jazz keyboardist Robert Glasper in the form of R+R=NOW. Swiss trumpeter Franco Ambrosetti presents us with a selection of his favourite ballads, and finally saxophonist/composer Aaron Irwin's latest work, Music for Sextet is a dynamic work in the vein of chamber jazz.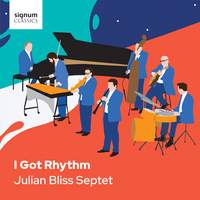 Originally formed to play the music of Benny Goodman, British clarinetist Julian Bliss's first septet release was a tribute to the 'King of Swing' himself. This time around, he leads his same group in a tribute to other legendary jazz composers, most notably George and Ira Gershwin. Bliss's picks for Gershwin songs are as you'd expect, including classics like the title track 'I Got Rhythm' and 'Embraceable You', while there's still a couple of Goodman tunes thrown in for good measure. While Bliss stands out at the helm of his septet, there's brilliant performances all around from the ensemble.
Available Formats: CD, MP3, FLAC, Hi-Res FLAC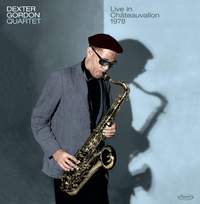 We covered another previously unreleased Dexter Gordon live show a couple of round-ups back, and it seems like there's plenty more in the vault for the veteran saxophonist. Captured at the Chateauvallon Jazz Festival in 1978, there's a palpable energy to the set as Gordon plays off his equally powerful quartet, even if the tunes are not exactly fast-paced. While his solos sprinkle in some quotes from other tunes, the tracks themselves often run for over twenty minutes, including the thirty-seven-minute rendition of Jimmy Heath's 'Gingerbread Boy', so there's plenty to enjoy of this electrifying set.
Available Format: 2 CDs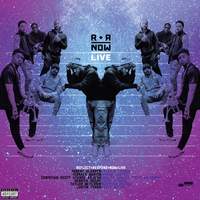 Reflect+Respond=NOW ('R+R=NOW') is a project born from nu-jazz trailblazer Robert Glasper, during a residency at New York's Blue Note Club, featuring a plethora of modern jazz heavyweights at his side; with Glasper on keys, he's accompanied by Terrace Martin and Taylor McFerrin on synths (Martin also plays alto sax and vocoder on this recording), Christian Scott aTunde Adjuah on trumpet, Derrick Hodge on bass, and Justin Tyson on the drumkit. If you're familiar with Glasper's style, you'll not be surprised to hear that R+R=NOW play some heavily swung hip-hop-inspired jazz music - there's even a cover of Kendrick Lamar's 'How Much a Dollar Cost' on here - so if you're a fan of heavy grooves, colourful chord-work and the odd peppering of synthesisers, you'll be right at home here.
Available Formats: CD, MP3, FLAC, Hi-Res FLAC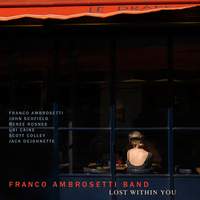 Swiss trumpeter Franco Ambrosetti's latest recording is a selection of hard bop-era ballads, performing his takes on tunes from Horace Silver, Benny Carter and Miles Davis, as well as a couple of his own works. Ambrosetti sticks with the familiar lineup of his 2019 record Long Waves, setting the romantic tone with the opener, Horace Silver's 'Peace'. While the trumpeter himself takes the spotlight with gentle playing well-suited to these subdued tunes, a notable inclusion in Ambrosetti's band is electric guitarist John Scofield, who gets a spot to shine on the closing track, McCoy Tyner's 'You Taught My Heart to Sing'.
Available Formats: MP3, FLAC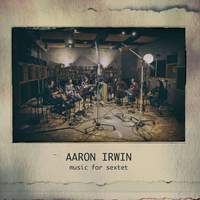 Music for Sextet by saxophonist Aaron Irwin is a somewhat subtle listen, with great attention to texture, and Irwin's switch from sax to clarinet on this recording making for a softer 'chamber jazz' sound. Irwin's arrangements of his music make careful use of the six musicians; there are many spacious moments especially during the first half of the record, with tracks like 'Slow Country' opening with interplay between the electric guitar and double bass, while the winds drone quietly below. Tracks like 'Love Song' and 'Some Luck' start to pick up the pace a little, with the latter's almost Reich-ian motifs serving as a nice rhythmic palette-cleanser against the more gentle tunes. The album ends with 'Boarding House', opening with the dissonant winds droning as the rest of the ensemble enter somewhat trepidatiously, though as the tune opens into more harmonious territory.
Available Formats: MP3, FLAC