6th January 2021
 New Release Round-up

,

  Jazz Vinyl Round-Up - 6th January
This week's round-up takes a look at some of the latest vinyl releases here on Presto Jazz. There's some new experimental sounds from the ever-consistent Hubro records, Polish jazz outfit EABS' versions of Sun Ra tunes sees a vinyl release, and New York jazz veteran Jeff Williams' latest Whirlwind release is a live set from his new hometown of London. Saxophone heavyweight Kamasi Washington makes his return with a comparatively compact recording, a soundtrack to the Netflix show 'Becoming', while producer Lorenzo Moressi pairs up with the prolific Tenderlonious for a record of Italian funk-inspired tunes. Finally, Icelandic classical-crossover pianist Ólafur Arnalds' latest album makes for a peaceful palate-cleanser.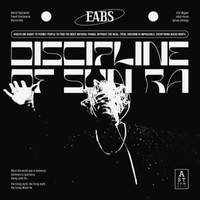 Polish jazz group EABS' (Electro-Acoustic Beat Sessions) interpretations of Sun Ra classics is a new addition to our vinyl catalogue: youthful hip-hop-infused jazz interspersed with audio clips from the 'man from Saturn' himself. Releasing earlier this year originally on digital formats, the tunes themselves don't always bear obvious resemblances to their originals; rather, EABS grant them new life with their creative reworkings with great success.
Available Format: Vinyl Record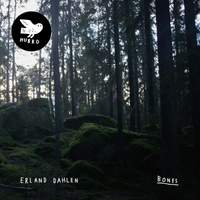 We can't seem to get enough of Norwegian free jazz specialist Hubro this year; not only are their recordings intriguing, but I love their consistency in their record packaging. The fittingly dense vegetation on the cover of Bones, this time, evokes Erland Dahlen's dizzying electronica and heavy drumming. Layers of distorted and warbling synthesisers meet the organic sounds of an acoustic drum kit.
Available Format: Vinyl Record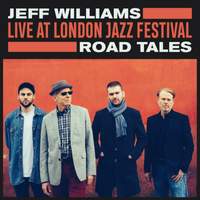 Drummer Jeff Williams graduated from the 70s New York scene, playing for the likes of saxophonists Dave Liebman and Stan Getz, though London has been his base in more recent years. A jazz veteran in his own right, Live at London also marks his sixth release with Whirlwind. His lineup this time around is composed of saxophonists John O'Gallagher and Josh Aroelo, delivering some powerful dual-horn leads alongside bassist Sam Lasserson, all past collaborators of Williams. Some wickedly rhythmic work on this record props up a diverse set of tunes, with the liveliness of a live recording making it all the more unpredictable.
Available Format: Vinyl Record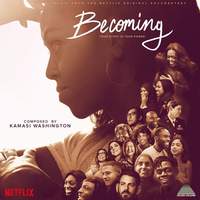 American saxophonist Kamasi Washington's latest recording is actually a self-recorded and produced score for Netflix Originals show 'Becoming'. The tenor sax powerhouse's recent work - 2015's The Epic and 2018's Heaven and Earth - comprise lengthy epics, both clocking in around the three-hour mark. Naturally, Becoming is one of his more compact works, but don't let its association with the TV show dissuade you from listening if you aren't planning on watching it - this is the same Kamasi Washington we've come to know and love.
Available Format: Vinyl Record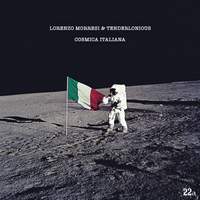 Lorenzo Moressi & Tenderlonious
Tenderlonious just can't keep off our round-ups this year! The most prolific flautist in London's latest appearance is on this 7" single with producer and guitarist Lorenzo Moressi. The aptly titled Cosmica Italiana sees the pair jamming through some disco-funk inspired specifically by Italian sound library music. The end result is some deliciously funky tunes that blend these old-school sounds with some modern touches, with the two tracks serving as a teaser for a project the two have on the way in 2021.
Available Formats: Vinyl Record, MP3, FLAC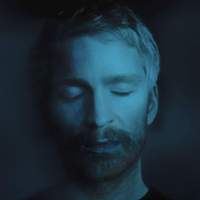 Not strictly a jazz release, but Icelandic pianist Ólafur Arnalds' distinctly gentle brand of classical-crossover is always worth a shout-out. In classic Arnalds fashion, Some Kind of Peace features a blending of crisp, icy electronics alongside his pillowy-soft felt piano, a staple of his sound. Tracks like 'Loom' cross over into electronica with their highly rhythmic approach, while 'Zero' delights in loose-feel piano playing and soaring drones, and 'New Grass' features some lush violin leads. All in all it's a wonderfully gentle release.
Available Format: Vinyl Record