11th September 2020
 Classic Album Review

,

  Jan Garbarek-Bobo Stenson Quartet - Witchi-Tai-To
Norwegian jazz saxophonist Jan Garbarek is a household name at this point, known for his work in forming what would later codify the 'ECM jazz' sound, forever an influence on 'Nordic tone' jazz artists to this date. Though his very earliest work saw him playing avant-garde jazz works from the likes of George Russell, he soon abandoned this style before a stint of playing with Keith Jarrett's 'European Quartet', as well as on the pianist's orchestral works. Some readers will no doubt know him from his collaborations with early music group the Hilliard Ensemble, most notably the ever-popular album Officium - one of ECM's biggest-selling records to date - or the more recent Remember Me, My Dear. Garbarek's approach to the saxophone generally sees him employing a sharp, spiky tone, as well as his use of long sustained notes and equally sustained silence. Rarely releasing a record outside of ECM, the Garbarek sound is as intertwined with the famed German label as the aforementioned Keith Jarrett.
The quartet on Witchi-Tai-To was co-led with Bobo Stenson, a Swedish pianist and a labelmate of Garbarek. Stenson began his career playing in Stockholm concert venues, accompanying visiting American players like Sonny Rollins and Stan Getz, as well as working closely with Don Cherry during the trumpeter's time in Scandinavia. The Bobo Stenson Trio, in its various forms, were one of the most popular European jazz acts of the 1970s, and this record came during a busy period in Stenson's career; the 1970s saw him playing with a number of fellow Nordic musicians, founding the experimental group Rena Rama, as well as collaborating with Garbarek. Two other musicians who crossed paths with Stenson in the 70s were bassist Palle Danielsson and drummer Jon Christensen (who sadly passed away earlier this year), both of whom contributed to the sessions on this album, completing the Jan Garbarek-Bobo Stenson Quartet.
The period in which albums like Witchi-Tai-To were conceived was an especially fruitful one, often looked back on fondly by Stenson; many of the tunes, as per the modern idea of the 'Nordic tone' receive very open and airy rearrangements, careful pepperings of intensity and - in line with Garbarek's approach - moments of quietness. The influence of Don Cherry, on Garbarek's playing especially, is also present throughout this record. There are more subtle links to the worldly trumpeter - the opening tune 'A.I.R.', for instance, originally appeared on Carla Bley's jazz opera Escalator over the Hill, and featured Cherry's 'Desert Band' on its original recording. The closing track 'Desireless', too, was written by Cherry as a relatively short segment of his 'Relativity Suite', though Garbarek, Stenson and co. stretch it out into a triumphant twenty-minute improvisation.
As much as Witchi-Tai-To is touted as a quintessentially 'Scandinavian jazz' record, the majority of the tunes are taken from modern American bandleaders like the aforementioned Don Cherry and Carla Bley, while the title track itself is penned by saxophonist Jim Pepper. The quartet's take on the Carlos Puebla tune 'Hasta Siempre' - though by a Cuban composer - injects a little Spanish flavour into this otherwise quite American-centric repertoire with its marching tango, while bassist Palle Danielsson provides the quartet with the light yet rhythmic ballad 'Kukka' (Finnish for 'flower'). Garbarek and Stenson would release a second album under the same quartet, 1975's Dansere, albeit a less celebrated record, comprised of Garbarek-penned tunes and the Norwegian folksong 'Lokk'. The more varied repertoire on Witchi-Tai-To no doubt contributes to its success, as well as the more spirited reinterpretations of the tunes, and that collaborative energy Stenson which looks back on so fondly. Though too humble to listen to his own work, Garbarek has cited Witchi-Tai-To as a favourite of his catalogue.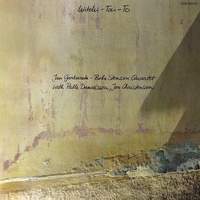 Jan Garbarek-Bobo Stenson Quartet
Witchi-Tai-To is available in both digital and CD formats. The CD is also featured in our ECM Jazz sale at time of writing.
Available Formats: CD, MP3, FLAC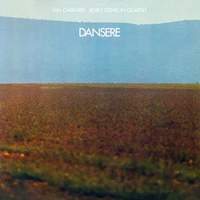 Jan Garbarek-Bobo Stenson Quartet
You can also purchase to second record by the same quartet here, also on ECM.
Available Formats: MP3, FLAC