10th September 2020
 New Release Round-up

,

  Jazz New Release Round-Up - 10th September 2020
For this week's new release round-up, we're kicking things off with some bassoon and piano duets by collaborators Sara Schoenbeck and Wayne Horvitz. We've also got a couple of releases from independent American label Mack Avenue, both piano-led records from Cuban player Harold López-Nussa and American pianist Billy Childs. We've also got a handful of new European jazz releases; a record by a trio of Swiss musicians exploring the history of their country's jazz, Finnish drummer Jussi Lehtonen's latest quartet record, and a new album by eccentric French composer Camille Bertault.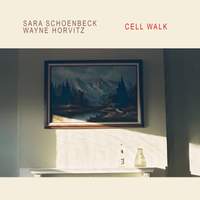 Sara Schoenbeck & Wayne Horvitz
A collection of duets from bassoonist Sara Schoenbeck and pianist/composer Wayne Horvitz, two longtime collaborators that had yet to release a duo recording. Standing at seventeen tracks and over an hour in duration, Cell Walk features original compositions by the duo, as well as improvisatory pieces, most of which are recorded with the simple arrangement of bassoon and piano. Occasional electronic additions break up the record's spartan approach to sound, but I was continually surprised with how much the pair could get out of just their two instruments together.
Available Formats: CD, MP3, FLAC, Hi-Res FLAC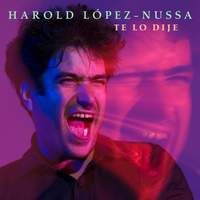 A document of his life in Havana, Cuban pianist Harold López-Nussa's latest record on Mack Avenue captures the chaos and spirit of the capital city. Featuring a mix of jazz with a more Cuban flavour with the traditional music of the country, López-Nussa invites a handful of extra guest collaborators alongside his usual quartet; French accordionist Vincent Periani, Cuban vocalist Randy Malcom, Afro-Cuban funk artist Cimafunk and vocalist Kelvis Ochoa. Te Lo Dije has as much mambo and funk as it has jazz piano swing.
Available Formats: CD, MP3, FLAC, Hi-Res FLAC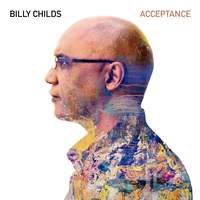 Another Mack Avenue piano release this week, but worth your attention nonetheless. On his second Mack Avenue album, pianist Billy Childs continues his work with the same small ensemble; former collaborators from his first album Rebirth, saxophonist Steve Wilson, bassist Hans Glawischnig and drummer Eric Harland all return for Acceptance. Alongside them are a handful of guest players; flautist Elena Pinderhughes who makes her presence immediately known on the opening track, a trio of vocalists with Alicia Olatuja, Aubrey Johnson and Sara Gazarek, and additional percussion by Rogerio Boccato and Munyungo Jackson. Those who enjoyed Childs' focussed playing on Rebirth will no doubt enjoy what Acceptance has to offer.
Available Formats: CD, MP3, FLAC, Hi-Res FLAC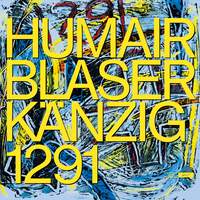 Daniel Humair, Samuel Blaser & Heiri Känzig
A trio comprising three generations of Swiss jazz, drummer Daniel Humair, trombonist Samuel Blaser and bassist Heiri Känzig's recording 1291 is a tribute to the trio's homeland, the title of the record taken from the year of the Swiss Federal Charter. The material covers some originals by the trio, as well as Sidney Bechet, the American folk tune 'Where Did You Sleep Last Night?' and 'Guggisberglied', one of the oldest known Swiss folk songs.
Available Formats: CD, MP3, FLAC, Hi-Res FLAC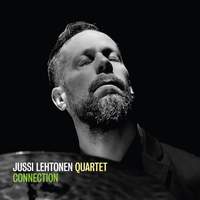 One of the most called-for drummers in the Finnish jazz scene, Helsinki-based Jussi Lehtonen leads a quartet with Joonatan Rautio on saxophone, Holger Marjamaa on piano, and Heikko Remmel on bass. Taking cues from bop and modern jazz, Lehtonen's music is incredibly rhythmically driven as one would expect. As the title suggests, the quartet's synergy is key to the sound, effortlessly swinging from tune to tune.
Available Formats: MP3, FLAC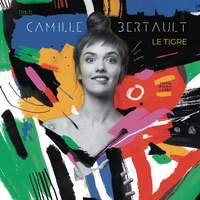 French composer Camille Bertault's Le Tigre has probably some of the most fun and tongue-in-cheek tunes on the list. Dabbling in numerous styles, including vocal jazz ('There Is a Bird') and electro funk ('Todolist', 'Voyage en Haïku'), backed with an ensemble of winds, percussion and synthesisers. For those looking for a bit of variety, Bertault has a strong compositional voice with an eccentric edge.
Available Formats: CD, MP3, FLAC, Hi-Res FLAC