29th August 2020
 Anniversary

,

  Charlie Parker at 100
Charlie Parker would be celebrating his 100th birthday today, and so to celebrate the work of this most iconic figure in jazz we are looking at some of his key recordings as they exist in the catalogue at the present moment. Looking back on the history of jazz in the twentieth century it roughly divides into two eras; the first starts with the earliest forms of jazz, tracing its development through the hotbed of creativity that was New Orleans, reaching an apogee in Louis Armstrong's improvisations, and then through the big band and swing years, reaching the height of sophistication with Duke Ellington. What primarily marks out this first era is that it was all primarily dancehall-based. The second era, heralded by the birth of bebop in the early forties, ultimately becomes what is known as 'modern jazz', the point at which the music was no longer made to be danced to (in fact the boppers often went out of their way to make this impossible), but became an abstract art form, with the emphasis being on the self-expression of the artist. No other artist marks that line in the sand between the two eras better than Parker. During a short, troubled life, Parker's musical conceptions on alto saxophone set in place the musical developments for the next seventy years - hard bop, Coltrane's 'Sheets of Sound', free jazz, modal jazz, and fusion would all have been unimaginable without Parker's innovations. It's not for nothing that Miles Davis said you can sum up the history of jazz in four words "Louis Armstrong. Charlie Parker".
Bird's innovations are so hard-wired into contemporary jazz practices that it's easy to forget just how wild and uncompromising tunes like 'Billie's Bounce' or 'Koko' can sound to the uninitiated. I certainly remember being baffled by the speed of it all on first exposure, my brain straining to make sense of Parker's unfettered invention and harmonic shifts. I quickly realised that Bird wasn't making passive music, that it places demands on the listener, and with a little concentration I soon felt the immense soulfulness behind everything he played, and decades later I am still discovering new things in Parker's music.
So by way of a tribute, I thought I would sift through Bird's often confusing discography to offer a short guide to some of his finest recordings. Although the motherlode remains those revolutionary Dial and Savoy sessions of the mid-late forties, there are so many essential studio and live recordings right up until his untimely death in 1955.
This generous five-disc set from JSP conveniently collects together the majority of Parker's studio recordings up to the late forties. All of the essential Dial and Savoy master takes are included, recorded with the cream of the bebop scene: Dizzy Gillespie, Miles Davis, John Lewis, and the rhythm sections of Tommy Potter, Curley Russell, and on the majority of sessions the peerless Max Roach. Not only that, but the set also includes his many appearances as a sideman for the likes of Jay McShann, Tiny Grimes, Red Norvo, Slim Gaillard and Gillespie. Basically, this set should have been sent into space on Voyager, alongside Bach and Beethoven.
Available Format: 5 CDs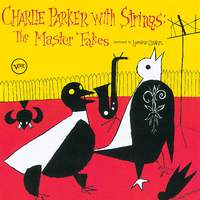 Bird was said to be an avid listener of classical music, with Stravinsky (for whom he played at Birdland in 1951) being a particular favourite, and he had a long-held desire to perform in an orchestral setting. Recorded with members of the NBC Symphony Orchestra, the Pittsburgh Symphony Orchestra and Minneapolis Symphony Orchestra, along with a jazz rhythm section of Stan Freeman, Ray Brown and Buddy Rich, Charlie Parker with Strings was the first time a jazz player had appeared within a 'classical' setting and Parker revels in the lush (and to be honest, occasionally schmaltzy) arrangements by Jimmy Carroll. Despite being a product of their time the recordings hold up remarkably well, and it's a joy to hear Parker dancing his way through tunes like 'Just Friends', the melodrama of 'Laura' and his insouciance in 'April in Paris'.
Available Formats: CD, MP3, FLAC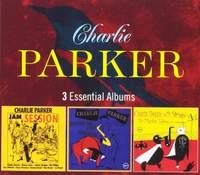 The Verve recordings tend to be regarded as documenting Parker in his decline, but this does them a great disservice. This three-CD boxset is a great opportunity to hear his genius on a variety of Norman Granz-inspired selections: Jam Session (1952) is the famous studio blowout alongside Oscar Peterson and Ben Webster, and South Of The Border brings together some electrifying Latin-Jazz sessions cut alongside Machito and Chico O'Farrill during 1951 and 1952. This also includes Charlie Parker with Strings: The Master Takes, as highlighted above.
Available Format: 3 CDs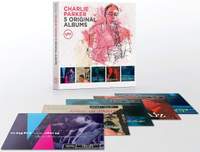 Bird and Diz has sometimes been dismissed as a crass ploy by Verve's Norman Grantz to give Parker and Gillespie some prettier tunes to play, and thus break them to a wider market. In reality it's actually a solid continuation of the work they had been making for the past decade, backed up by bassist Curley Russell, Thelonious Monk, and Buddy Rich. The presence of Rich has also been a bone of contention, naysayers claiming he didn't have bebop credentials of a Kenny Clarke or Max Roach, but again, this is mainly nitpicking. What matters is that Bird and Diz were both on excellent, competitive form for the session - check out the seven aborted takes of 'Leap Frog' (all included here) it took them to get to the complete, full-throttle version.
Available Format: 5 CDs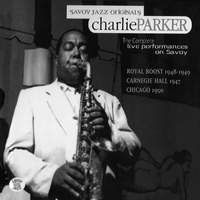 It has been claimed by the lucky ones who were there to witness him on stage that the true genius of Charlie Parker was best experienced live in concert. One of the touchstones of his live recordings was a series of bootleg recordings made by Dean Benedetti, which were released on the Mosaic label in the nineties, but are currently out-of-print (and they do require a high tolerance for awful sound quality, and distracting audience chatter). However, we do have The Complete Live Performances on Savoy, which captures Parker leading his group over Labor Day weekend in 1948 at the Royal Roost. His solos are incredibly adventurous, occasionally presaging Ornette Coleman's innovations a full ten years later, with highlights being 'Groovin' High', '52nd Street Theme', and a staggering 96 bars of unbridled, breakneck speed invention on 'Anthropology'.
Available Formats: MP3, FLAC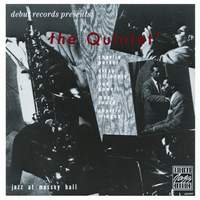 Charles Mingus, Max Roach, Bud Powell, Dizzy Gillespie, Charlie Parker
The famous Massey Hall concert, recorded live in 1953, would be the last time Parker and Gillespie would appear together on record, not that they were aware of it at the time. There is certainly nothing valedictory about this exciting recording, matched with a bebop dream team of pianist Bud Powell, bassist Charles Mingus, and drummer Max Roach. It's great to hear the quintet stretch out on these recordings, freed from the studio limitations of having to fit each tune onto a side of vinyl, and with some good-natured banter between the players, this is one of the most enjoyable bebop albums of all time.
Available Formats: CD, MP3, FLAC