US Airmail Charges: As a knock-on effect of COVID-19 airfreight prices around the world have soared. Reluctantly, we have had to pass on some of this increase in our standard airmail prices. We'll bring them down again as soon as we can!
20th March 2020
 New Release Round-up

,

  Jazz New Release Round-Up - 20th March 2020
Hello jazz lovers. I'm not going to harp on about the current situation we all find ourselves in, as we risk over-loading on virus-talk! Suffice to say that I hope you are all well, thinking positive, and playing lots of music. I've been listening to many of the latest new releases this week and, as ever, I marvel at music's power to transport me from mundane reality to somewhere far more colourful and edifying. This week I'd especially like to draw your attention to a collaboration between trumpeter Hugh Masekela and drummer Tony Allen, two of the true legends of Afro-Beat, and both of whom worked with Fela Kuti. They recorded an unfinished session in 2010 which, years after Masekela passed away, is only now being released. If anything can raise a smile and get the toes tapping it's surely this mix of Afro-Beat and jazz, especially with Allen's incredible rhythms.
From there we fly to South America for Ricardo Richaid's Travesseiro Feliz, a unique take on Brazil's rich Tropicália heritage, and then on to Poland for Wojtek Mazolewsk's tribute to composer Krzysztof Komeda. If you do fancy some moody introspection try trumpeter Phil Slater's new album, the crisp soundscapes of Eivind Aarset and Jan Bang, or the downright malevolent noises coming from Seb Rochford's Pulled Apart By Magnets project. Blue Note reissue a rare 1973 session by Elvin Jones on vinyl, and finally, Baxter Dury's new album might not be jazz, but he's got such a personal approach to song-writing that it would be a shame to miss it.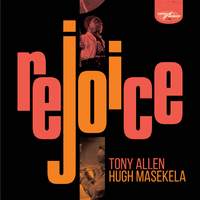 Tony Allen & Hugh Masekela
'Rejoice' is a very special collaboration between Tony Allen, the legendary drummer and co-founder of Afro-Beat, and Hugh Masekela, the master trumpet player of South African jazz. Having first met in the 70s thanks to their respective close associations with Fela Kuti, the two world-renowned musicians talked for decades about making an album together. When, in 2010, their touring schedules coincided in the UK, the moment presented itself and producer Nick Gold took the opportunity to record their encounter. The unfinished sessions, consisting of all original compositions by the pair, lay in the archive until after Masekela passed away in 2018. With renewed resolution, Tony Allen and Nick Gold, with the blessing and participation of Hugh Masekela's estate, unearthed the original tapes and finished recording the album in summer 2019 at the same London studio where the original sessions had taken place.
Available Formats: CD, MP3, FLAC, Hi-Res FLAC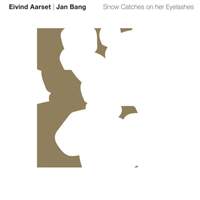 Eivind Aarset and Jan Bang
Bliss-out to this inviting release from guitarist Eivind Aarset and electronic manipulator and producer Jan Bang. Think Godspeed or even Sigur Rós for the kind of post-rock soundscapes this record evokes. Aarset's guitar is a warm presence through some of Bang's chilly sound-scapes, and features contributions from Nils Petter Molvr (trumpet), Hilde Norbakken (piano), Anders Engen (drums/percussion), Audun Erlien (bass), and a vocal sample from Sidsel Endresen, this is compelling stuff.
Available Format: CD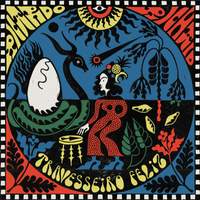 Ricardo Richaid melds his tropical heritage with his love for psychedelic music, jazz and rock on Travesseiro Feliz. Richaid is the grandson of Brazilian actor, singer and Disney star Aurora Miranda (Carmen Miranda's younger sister), so tropicalism is in his blood. Describing his sound as 'Industrial Tropicalism', Richaid's music is undoubtedly a product of his environment. Just like Rio, it's warm, hazy and beautiful. I can also hear an Ariel Pink vibe in Richai's singing, with some oddball falsetto backing harmonies… which is a very good thing indeed.
Available Format: CD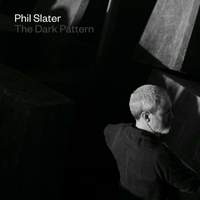 The latest work by jazz trumpeter and composer Phil Slater, The Dark Pattern is the follow-up to the trumpeter's critically acclaimed recording The Thousands, and expands the creative development of one of Australia's most original and uncompromising artists. The music is paradoxically calm and meditative whilst bristling with an undercurrent of energy and stream-of-consciousness excitement found in all of the best jazz music. The Dark Pattern features long-time musical collaborators pianist Matt McMahon, drummer Simon Barker, bassist Brett Hirst and tenor saxophonist Matt Keegan, and represents an impressive highpoint in the ongoing development of creative and original Australian jazz.
Available Format: 2 CDs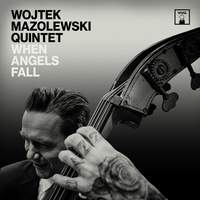 Double bassist Wojtek Mazolewsk focuses attention on the music of his compatriot Krzysztof Komeda, a legend of Polish jazz and an illustrious Hollywood film composer. When Angels Fall features his quintet of Oskar Trk (trumpet, electronics), Marek Pospieszalski (tenor saxophone), Joanna Duda (Wurlitzer, grand piano) and Oba Janicki (drums, percussion) as they explore the prolific output of this enigmatic and tragically departed creative talent. It's an album which indubitably teems with ingenuity and integrity and great to see Komeda continuing to be a source of inspiration to new generations of jazz musicians.
Available Formats: CD, MP3, FLAC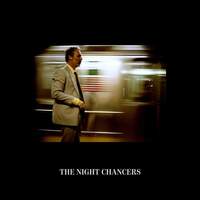 Baxter Dury, son of the late Ian Dury (of Hit Me With Your Rhythm Stick fame), has taken a similar path to his father, but with more than a twist of Serge Gainsbourg in his sound. The playing on The Night Chancers is superb, a deep plush lounge backing for Dury's gravelly baritone stream of consciousness. Not technically jazz but worthy of 10 minutes of anyone's time, especially for Dury's more melancholic musings that have real poetry.
Available Format: CD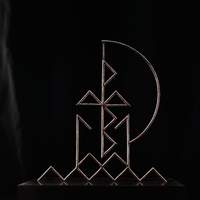 Seb Rochford's Pulled Apart By Magnets
Acclaimed London-based sonic explorer Seb Rochford (Polar Bear, Sons of Kemet, Basquiat Strings) unleashes a startling new band and debut album. Recalling John Zorn's Painkiller group, or Peter Brotzmann's Last Exit, this is forbidding listening, but well worth the effort. Neil Charles's bass guitar rumbles with real menace, Pete Wareham's distorted saxophone offers no solace, and Rochford pounds away at an agonising crawl.
Available Format: CD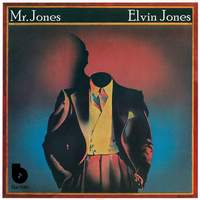 This 1973 album from Elvin Jones features a large group made up of saxophonists Dave Liebman, Steve Grossman, Pepper Adams and George Coleman, Mahavishnu Orchestra keyboard maestro Jan Hammer and a three-man percussion section A varied set touching on Latin Jazz and post-bop, showcasing two Elvin compositions (the title track, 'One's Native Place'), two by Perla ('G.G.', 'What's Up? That's It!') one by Liebman ('New Breed') and a gorgeous take on Tadd Dameron's 'Soultrane'. Side one produced by Blue Note co-founder Alfred Lion, side two produced by Dr George Butler.
Available Format: Vinyl Record