US Airmail Charges: As a knock-on effect of COVID-19 airfreight prices around the world have soared. Reluctantly, we have had to pass on some of this increase in our standard airmail prices. We'll bring them down again as soon as we can!
28th February 2020
 New Release Round-up

,

  Jazz New Release Round-Up - 28th February 2020
Here's another update on some of the best new releases coming out at the moment, hopefully covering a broad range of styles to suit all tastes. On the smoother side of jazz we have Places and Dreams from Swedish vocalist Hannah Svensson, Metheny-esque jazz from Olivier Le Goas's On Ramp of Heaven Dreams (a reference to Metheny's Off Ramp I wonder?), and vibraphonist Warren Wolf paints a picture of childhood days listening to R&B radio stations. There's also a five-LP tribute to Oscar Peterson on Mack Avenue, featuring Chick Corea and other luminaries.
For the more adventurous of you I've picked out a prime serving of downtown NY improv from Bobby Previte, Jamie Saft and Nels Cline on the ever-interesting RareNoise, and experiments in fusing Georgian folk-music with microtonal jazz with Giorgi Mikadze.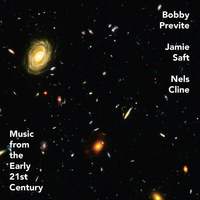 Bobby Previte (drums), Jamie Saft (keyboards), Nels Cline (guitar)
Bobby Previte (drums), Jamie Saft (keyboards) and Nels Cline (guitar) are well-known figures from New York's downtown music scene, and present a varied bunch of pieces on Music From the Early 21st Century. Although there are moments of jagged improv, the group also build some epic structures, as on The New Weird, where Saft's organ generates a mighty swell, whilst Cline's guitar moves from soothing to fractured.
Available Format: CD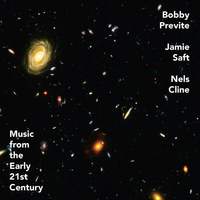 Bobby Previte (drums), Jamie Saft (keyboards), Nels Cline (guitar)
Available Format: 2 Vinyl Records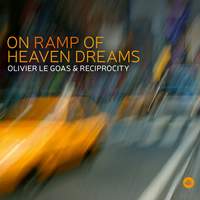 Olivier Le Goas(drums), Nir Felder (guitar), Phil Donkin (double bass), Kevin Hays (piano),
Olivier Le Goas is not only a creative drummer, he's also an accomplished composer with a gift for pleasing harmonies and memorable melodies, the kind that were favourably compared to the Pat Metheny Unity Group on his 2016 album Reciprocity. With rising star American guitarist Nir Felder on board, whose warm tone and fluid lines are a key component here, alongside John Escreet's cascading piano work, Larry Grenadier's resounding bass lines and Le Goas's irrepressible presence behind the kit, this is an album to spend some quality time with.
Available Formats: CD, MP3, FLAC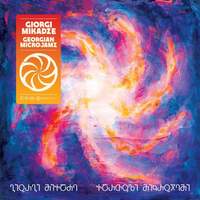 Giorgi Mikadze, David Fiuczynski, Panagiotis Andreou, Sean Wright & Ensemble Basiani, Nina Valishvili
A meeting of avant-garde microtonal jazz with Georgian folk music from pianist/composer and arranger Giorgi Mikadze. The folk music of Georgia is one of the earliest and richest polyphonic traditions in the world, and the microtonal element Mikadze employs here does somehow complement it (it would be interesting to know how Mikadze even dreamed the combination up!). Hang in there for the final track Tseruli featuring Ensemble Basiani, which is quite the strangest-yet-catchy piece I've heard in a while.
Available Format: CD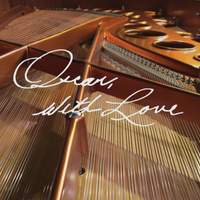 Featuring Chick Corea, Monty Alexander, Ramsey Lewis, Kenny Barron, Michel Legrand, Benny Green, Oliver Jones, Makoto Ozone, Renee Rosnes, Bill Charlap
To honour her late husband, Kelly Peterson assembled some of the most celebrated jazz artists in the world to perform and record on the luminary's prized personal Bosendorfer Imperial piano. The list of participating artists includes some of the greatest jazz players in the world: Chick Corea, Monty Alexander, Ramsey Lewis, Kenny Barron, Michel Legrand, Benny Green and more. Now available as a 5-LP 180-gram box set in a two-piece box with a 40-page booklet.
Available Format: 5 Vinyl Records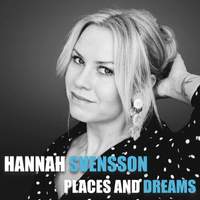 Hannah Svensson, Jan Lundgren, Ewan Svensson, Matz Nilsson, Zoltan Csörcz
Places and Dreams is a mixture of original compositions by vocalist Hannah Svensson, along with interpretations of songs by Joni Mitchell and David Castle. Backed by an impressive group featuring Jan Lundgren (piano), Ewan Svensson (guitar), Matz Nilsson (bass), and Zoltan Czörsz (drums), there is plenty to listen to, especially on the more energised tracks such as Honeysuckle Rose.
Available Formats: CD, MP3, FLAC, Hi-Res FLAC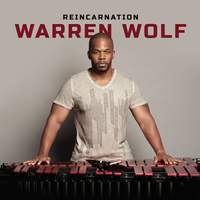 Vibraphonist Warren Wolf presents a homage to the R&B artists he grew up listening to in the nineties, finding inspiration in the music of D'Angelo, Mint Condition, Prince, and even 2Pac, and then creating his own tunes suffused with that laid-back vibe (excuse the pun). It even has a real Baltimore DJ acting as an MC, to replicate the atmosphere of a smooth R&B radio show, with a knowing Smooth Intro and Smooth Outro. It's an enjoyable, very relaxed listen, with a terrific band featuring the delightful voice of Imani-Grace Cooper. Try out For Ma, a touching tribute to Wolf's late mother.
Available Formats: CD, MP3, FLAC, Hi-Res FLAC