31st January 2020
 New Release Round-up

,

  Jazz New Release Round-Up - 31st January 2020
Hello fellow jazz addicts. It's good to see more new releases coming through now, and this week two albums from the good folk at Losen Records have caught my ears; one from the collective known as According to the Sound, based around two British performer/composers and featuring the mighty talents of James Carter; the other is a highly enjoyable trio date from guitarist Frode Kjekstad in a good old straight-ahead bop session. I've tapped my toes to some rare trad jazz in the form of Chris Barber concerts from 1961, and there's a two-for-one reissue of jazz harpist Dorothy Ashby's bebop albums of 1958. And finally, a young German pianist by the name of Simon Oslender sees his very breezy debut album About Time released, and it's an absolute corker.
Dorothy Ashby was the first musician to convincingly play bebop on the classical harp and set the path for Alice Coltrane's innovations on the instrument a decade later. Here are two of Ashby's best albums, Hip Harp (Prestige LP7140) and In a Minor Groove (New Jazz LP8209), presenting her in a quartet format backed by Frank Wess on flute, Herman Wright (Ashby's husband) on bass, and either Art Taylor or Roy Haynes on drums. Both sessions were recorded by Rudy Van Gelder & produced by Bob Weinstock, New Jersey, 1958, and will reward curious listeners.
Available Format: CD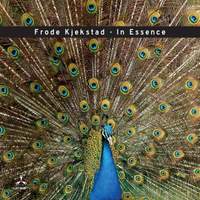 Refreshingly straight-ahead plucking from critically acclaimed Norwegian jazz guitarist Frode Kjekstad, on his second release for Losen Records. This album finds him in a trio setting with another amazing string player, Frode Berg, on bass, and young Magnus Sefaniassen Eide on drums, playing all original material composed by Kjekstad.
Available Format: CD
Chris Barber retired in 2019 after a remarkable seventy-year career. This collection features two recently unearthed live recordings of Barber's band in its prime, from Berlin and Copenhagen in 1961. Barber himself plus Pat Halcox and Ian Wheeler all get features, and vocalist Ottilie Patterson also makes an appearance.
Available Format: CD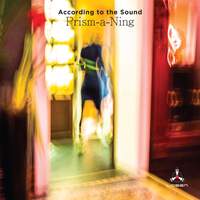 Some curious textures on this project from British jazz musicians Adam Parry-Davies (pianist) and Patrick Case (guitarist), here known as According to the Sound. Produced in Bristol, Birmingham, London and New York, their first release, Prism-a-Ning (a nod to Thelonious Monk's Rhythm-a-Ning), is the culmination of a year's work where 93 compositions and improvisation were laid down to be worked on and orchestrated, then finally edited down to just 15 tracks. The album includes impressive contributions from Blue Note saxophonist James Carter.
Available Formats: CD, MP3, FLAC
This landed on my desk a couple of days ago and first impressions of 21-year-old German pianist Simon Oslender's debut album are good. Oslender has surrounded himself with a great band with Ricky Peterson, vibraphonist Christopher Dell, guitarist Hanno Busch, percussionist Roland Peil and the vocalists Peter Fessler and Cosmo Klein, plus special guests Bill Evans and Randy Brecker. Fans of Jarrett's seventies group will find much to enjoy in the bright tunes and excitable atmosphere. Certainly, one to watch.
Available Format: 2 Vinyl Records