23rd July 2019
 Recording of the Week

,

  Laura Jurd - Stepping Back, Jumping In
In the six years since her arrival trumpeter and composer Laura Jurd has established herself as one of the UK jazz scene's most creative figures, both as an artist in her own right and as founder of jazz-rock group Dinosaur. Recognised as one of the finest players of her generation, Jurd has seemingly limitless technical ability at her command, able to play in a wide range of styles; perhaps most noticeable her less-is-more approach, ably demonstrated by the fact that earlier this year she took centre stage in a live performance of the Miles Davis and Gil Evans classic Sketches of Spain with the Scottish National Jazz Orchestra. Stepping Back, Jumping In is a colourful mix-up of jazz with contemporary classical music, for an ensemble of 14 musicians, but fear not, this isn't creaky, academic 'Third Stream' stuff.
Jurd contributes three of the album's six tracks: Jumping In and Stepping Back are ensemble pieces bookending the record, whilst Jump Cut Shuffle is a feature for the Ligeti String Quartet. Jumping In is an ideal introduction into Jurd's methods, demonstrating her facility for writing complex charts that always sound spontaneous. Opening with a staccato section for herself and Rob Luft on banjo (Luft is on great form throughout the record), the quartet soon join in the fray, and we then embark on a series of shifting perspectives based around the spiky opening motif, which morph into calmer sections. On first listen it can be slightly bewildering as Jurd is cramming in so much material, but it gels on second airing. Some of the folky hoedown interjections reminded me of A Soldier's Tale, and there is something distinctly Stravinskian in Jurd's approach to arranging.
This isn't solely Jurd's gig though, as her colleagues offer up equally edifying pieces. Dinosaur bandmate, pianist Eliot Galvin, contributes the noirish Ishtar, featuring a beautiful spot for Martin Lee Thomson's euphonium, and is ideally placed before the subsequent track, Soosan Lolavar's impressive I Am The Spring, You Are The Earth. Establishing an ominous drone for strings, Lolavar's santoor (an Indian equivalent to the zither) and Galvin's piano form a vortex of plucked harmonics, as the other instruments start to get sucked into the vortex. Lauvdal and Heida K. Johannesdottir's trippy Companion Species is, once it coalesces, a tasty piece of awkward electro-jazz-funk.
The album makes a safe landing with the Jurd's gorgeous Stepping Back, which despite some mild turbulence feels like watching the sun come up and reaches an oasis of calm. The arrangements here are far more relaxed, with organ textures and deep brass and string chords adding to the sense of warmth. Jurd's open-minded, collaborative and sometimes humorous approach reminds me of Carla Bley and albums like Escalator over the Hill or Dinner Music. The more I listen to this album the more the variety and colours reveal themselves, making me keen to experience this live someday.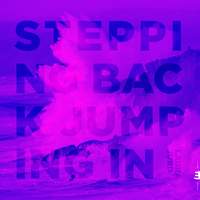 Available Formats: CD, MP3, FLAC, Hi-Res FLAC