5th September 2022
 Presto Music Classical Podcast

,

  Episode 29: Eine kleine Havanamusik with Sarah Willis
As both a world-class performer and an advocate for her instrument, Sarah Willis is an inspiration to a generation of horn players, so I was somewhat star-struck to talk to her for the latest episode. Despite the unceasing travel difficulties and upheaval of the past two years, Sarah has been continuing to spend time in Cuba working with Cuban instrumentalists and composers. The fruits of this can be heard on her two Mozart y Mambo albums from July 2020 and September 2022, where she sets Mozart's magnificent horn concertos alongside traditional and contemporary Cuban dances. We dig into what makes this music tick, and how a cross-cultural collaboration can combine faithfulness to its ingredients with a knowing and sometimes irreverent angle on the canon.
If you are enjoying the Presto Music Podcast please like and subscribe to it on your preferred platform, and maybe even give us a short review. And we would love to hear your feedback and suggestions for future topics, and also guests who you would like us to talk to. Please email us at info@prestomusic.com.
The music played in this episode...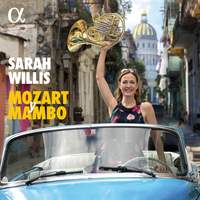 Sarah Willis (horn), Havana Lyceum Orchestra, The Sarahbanda, José Antonio Méndez Padrón
Available Formats: CD, MP3, FLAC, Hi-Res FLAC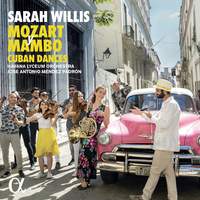 Sarah Willis (horn), Havana Lyceum Orchestra, The Sarahbanda, José Antonio Méndez Padrón
Available Formats: CD, MP3, FLAC, Hi-Res FLAC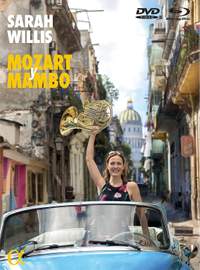 Sarah Willis (horn), Havana Lyceum Orchestra, The Sarahbanda, José Antonio Méndez Padrón
Available Format: DVD Video + Blu-ray