19th October 2021
 Obituary

,

  Edita Gruberová (1946-2021)
The magnificent Slovak-born coloratura soprano Edita Gruberová, a peerless interpreter of Strauss's Zerbinetta and Mozart's Queen of the Night, has died aged 74.
Born in Rača in 1946, Gruberová studied in Bratislava, where she made her professional debut as Rosina in Il barbiere di Siviglia in 1968; despite restrictions on travel to non-Communist countries, her teacher arranged for her to audition at the Wiener Staatsoper the following year, where she made a spectacular debut as Mozart's Queen of the Night in 1970. Gruberová went on to enjoy long and illustrious relationships with both the role and the company: she sang the Queen for her first appearances at Glyndebourne (1973) and the Metropolitan Opera (1977) and recorded it for Bernard Haitink, Alain Lombard and Nikolaus Harnoncourt, and notched up over 700 performances at the Wiener Staatsoper over the course of her long career.
Gruberová's crystalline purity of tone, vocal flexibility and bell-like high register (extending to a high G) were allied to a natural stage-presence and keen sense of comic timing which won her enormous success in roles such as Adele in Die Fledermaus, Gretel in Hänsel und Gretel, Aminta in Strauss's Die schweigsame Frau, and perhaps most notably Zerbinetta in Ariadne auf Naxos, which she sang opposite Leontyne Price at the Met in 1979 and recorded with Kurt Masur a decade later. She was also supremely affecting in tragic roles, particularly as her career progressed, with Violetta in La traviata, Lucia di Lammermoor and Gilda in Rigoletto all figuring prominently in her repertoire.
Thanks to her astute repertoire-choices and rock-solid technique, Gruberová retained her much of her astonishing vocal freshness and agility (and all of her commanding stage-presence) well into her sixties, and continued to take on demanding new roles at an age when many coloratura sopranos have withdrawn from the spotlight altogether; in 2006 she sang her first Norma at the Bayerisches Staatsoper (prompting the Gramophone Guide to hail her as 'the greatest Norma of today'), and made her stage debut as Lucrezia Borgia at the same house the following year. Elisabetta in Donizetti's Roberto Devereux also became something of a calling-card during the final years of her career; having recorded the title-role in Maria Stuarda in the late 80s and appeared as Anna Bolena not long before her seventieth birthday, Gruberová was one of the few sopranos of the modern era to excel as all three of Donizetti's Tudor Queens.
It was as Elisabetta that Gruberová made what would be her final operatic appearance, in Munich in 2019; further performances of Roberto Devereux in Slovakia were cancelled due to the COVID-19 pandemic, and in September 2020 she announced her decision to retire from singing altogether, citing the difficulty of maintaining good vocal health in later years without a regular performance-schedule.
Gruberová died in Zürich yesterday; Javier Camarena, Lisette Oropesa, Dorothea Herbert and Ludovic Tézier were among the singers who paid tribute to her on social media, whilst the Austrian Culture Secretary Andrea Mayer issued a statement describing her as 'the queen of coloratura' and the Wiener Staatsoper's director Bogdan Roščić declared that 'her much-vaunted vocal perfection was never an end in itself, but always in the service of an uncompromising devotion to the music'.
Edita Gruberová - a selected discography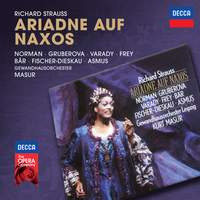 Jessye Norman (Ariadne/Prima Donna), Edita Gruberová (Zerbinetta), Julia Varady (Komponist), Paul Frey (Bacchus/Tenor), Olaf Bär (Harlekin), Dietrich Fischer-Dieskau (Musiklehrer)
Gewandhausorchester Leipzig, Kurt Masur
Available Formats: MP3, FLAC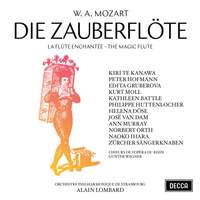 Kiri Te Kanawa (Pamina), Peter Hofmann (Tamino), Edita Gruberová (Königin der Nacht), Kurt Moll (Sarastro), Kathleen Battle (Papagena), Philippe Huttenlocher (Papageno), Norbert Orth (Monostatos), Helena Döse, Ann Murray, Naoko Shara (Drei Damen)
Orchestre Philharmonique de Strasbourg, Alain Lombard
Available Formats: 2 CDs, MP3, FLAC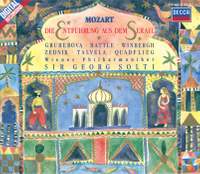 Edita Gruberová (Konstanze), Kathleen Battle (Blonde), Gösta Winbergh (Belmonte), Heinz Zednik (Pedrillo), Martti Talvela (Osmin), Will Quadflieg (Bassa Selim)
Wiener Philharmoniker, Sir Georg Solti
Available Formats: MP3, FLAC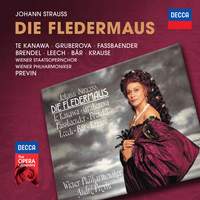 Edita Gruberová (Adele), Kiri te Kanawa (Rosalinde), Brigitte Fassbaender (Orlofsky), Richard Leech (Alfred), Anton Wendler (Blind), Olaf Bär (Falke), Tom Krause (Frank), Otto Schenk (Frosch), Karin Göttling (Ida)
Wiener Philharmoniker, Wiener Staatsopernchor, André Previn
Available Formats: MP3, FLAC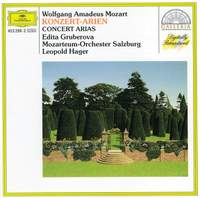 Edita Gruberová (soprano), Mozarteum-Orchester Salzburg, Leopold Hager
Available Formats: Presto CD, MP3, FLAC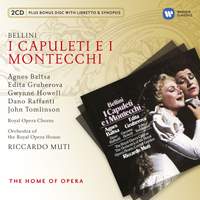 Edita Gruberová (Giulietta), Agnes Baltsa (Romeo), Dano Raffanti (Tebaldo), Gwynne Howell (Capellio), John Tomlinson (Lorenzo)
Orchestra of the Royal Opera House, Covent Garden, Riccardo Muti
Available Formats: MP3, FLAC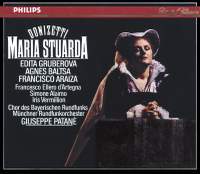 Edita Gruberová (Maria), Agnes Baltsa (Elisabetta), Francisco Araiza (Leicester), Francesco Ellero d'Artegna (Talbot), Iris Vermillon (Anna), Simone Alaimo (Cecil)
Münchner Rundfunkorchester, Chor des Bayerischen Rundfunks, Giuseppe Patanè
Available Formats: MP3, FLAC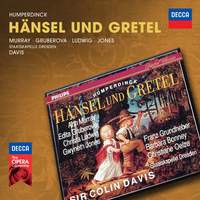 Edita Gruberová (Gretel), Ann Murray (Hänsel), Christa Ludwig (Witch), Gwyneth Jones (Gertrud), Barbara Bonney (Sandmännchen), Christiane Oelze (Taumännchen)
Staatskapelle Dresden, Colin Davis
Available Formats: MP3, FLAC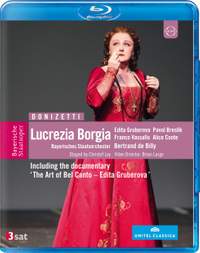 Edita Gruberová (Lucrezia), Pavol Breslik (Gennaro), Franco Vassallo (Don Alfonso), Alice Coote (Maffio Orsini), Bruno Ribeiro (Jeppo Liverotto), Christian Rieger (Don Aposto Gazella)
Bayerisches Staatsorchester, Chor und Extrachor der Bayerischen Staatsoper, Bertrand de Billy
Available Format: Blu-ray