1st August 2021
 Presto Editor's Choices

,

  Presto Editor's Choices - July 2021
My July favourites include an electrifying debut recording of Ibert, Bartók, Bernard and Ippolito from the C/O Chamber Orchestra, love-song transcriptions by a selection of great pianists from Angela Hewitt, a Fidelio of real clarity and humanity from Marek Janowski, and a superb recital of Rachmaninov, Tchaikovsky, Falla, Tosti and Duparc from Anita Rachvelishvili and Vincenzo Scalera.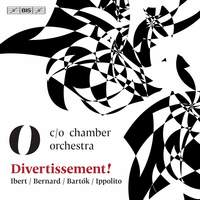 This terrific debut recording from the conductorless ensemble grabs you by the scruff of the neck right from the off, the Ibert exploding into life with an incisive energy that rather put me in mind of John Wilson's Sinfonia of London (another group made up of distinguished soloists who can pull together to stunning effect or emerge from the ranks as required). The woodwind section in particular boasts some stellar players, and it's great to hear them in isolation in Emile Bernard's much softer-focus work from four decades earlier.
Available Formats: SACD, MP3, FLAC, Hi-Res FLAC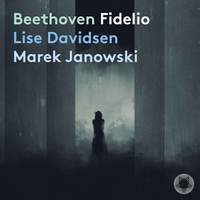 Lise Davidsen (Leonore), Christian Elsner (Florestan), Georg Zeppenfeld (Rocco), Johannes Martin Kränzle (Don Pizarro), Christina Landshamer (Marzelline), Cornel Frey (Jaquino), Günther Groissböck (Don Fernando), Dresdner Philharmoniker, Marek Janowski
Janowski's conducting is one of the glories of this new studio recording, his slow-burning approach and emphasis on clarity no less involving and ultimately satisfying than the all-guns-blazing fervour of Abbado or a Bernstein. The other is Davidsen's luminous, vulnerable Leonore, now even more technically secure and nuanced than in her impressive London debut last March. Kränzle's Pizarro is surely one of the most vicious on record, and Christina Landshamer's sensual, sparky Marzelline is a joy.
Available Formats: 2 SACDs, MP3, FLAC, Hi-Res FLAC, Hi-Res+ FLAC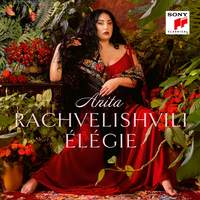 Anita Rachvelishvili (mezzo), Vincenzo Scalera (piano)
The Georgian dramatic mezzo is on engaging, expansive form throughout this programme of Russian, Italian, French and Spanish song, unearthing a wealth of colours in the brooding Tchaikovsky and Rachmaninov laments and letting her formidable chest-voice rip to exhilarating effect in the last of Falla's Siete Canciones populares españolas (small wonder she's had such resounding success as Carmen). But there's delicacy too, particularly in Duparc's La Vie antérieure and Rachmaninov's lullaby My child, your beauty is that of a flower.
Available Formats: CD, MP3, FLAC, Hi-Res FLAC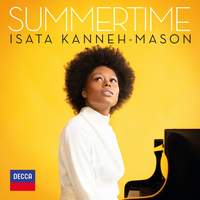 Isata Kanneh-Mason (piano)
Kanneh-Mason's survey of predominantly twentieth-century American piano music is a delight from start (a fantastically heat-hazy Summertime via Earl Wild) to finish (Samuel Coleridge-Taylor's arrangement of Sometimes I Feel Like A Motherless Child, played with real tenderness and heart). Highlights along the way include a wonderfully atmospheric account of Amy Beach's By the Still Waters and a characterful, delightfully impish depiction of Copland's Cat and Mouse.
Available Formats: CD, MP3, FLAC, Hi-Res FLAC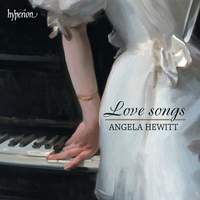 Hewitt's Fazioli really does sing through every phrase of this lovingly-planned and performed recital of transcriptions by pianists including Franz Liszt, Wilhelm Kempff, Walter Gieseking and Gerald Moore, with the impassioned accounts of Schumann's Widmung and Strauss's Allerseelen & Cäcilie proving especially moving. Hewitt's own gently glowing arrangement of the Adagietto from Mahler's Symphony No. 5 sits at the heart of the album, both literally and figuratively.
Available Formats: CD, MP3, FLAC, Hi-Res FLAC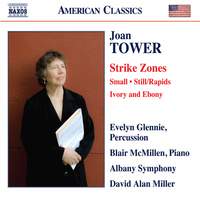 Evelyn Glennie (percussion), Blair McMillen (piano), Albany Symphony, David Alan Miller
Glennie is on mercurial, athletic form in the title-work, written for her in 2001 and showcasing an entire battery of percussion instruments including marimba, glockenspiel, vibraphone and castanets; Blair McMillen is scarcely less compelling in the piano concerto Still/Rapids, a two-part waterscape depicting a calm, iridescent lake on a summer's day followed by a white-knuckle river-ride of a toccata.
Available Formats: CD, MP3, FLAC, Hi-Res FLAC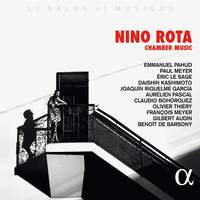 Daishin Kashimoto, Emmanuel Pahud, Eric Le Sage, Paul Meyer, François Meyer, Gilbert Audin, Benoît de Barsony, Joaquín Riquelme García, Claudio Bohórquez, Olivier Thiery, Aurélien Pascal
If (like me) you know the Italian composer predominantly through his film-scores, this superbly-played collection of his chamber works will yield a wealth of delightful surprises – there are whispers of Ravel in the early Piccola Offerta and shades of Stravinsky in neo-Classical mode in the outer movements of the earworm-packed Nonetto, which also boasts an enchanting and imaginatively-scored set of pastoral variations.
Available Formats: CD, MP3, FLAC, Hi-Res FLAC