20th July 2021
 Coming Soon

,

  Mozart from Víkingur Ólafsson and other forthcoming instrumental highlights
Whilst large-scale orchestral and choral recordings have necessarily been few and far between of late owing to social distancing regulations, solo instrumentalists have had rather easier access to recording-studios over the past year, and the fruits of many of their labours are set to appear in late summer and early autumn - highlights include Mozart and more from Víkingur Ólafsson, Shostakovich and Stevenson from Igor Levit, British solo cello music from Steven Isserlis, and Chopin recitals from Seong-Jin Cho, Jan Lisiecki, and Beatrice Rana.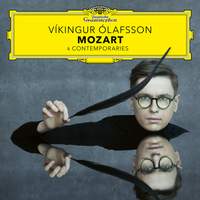 Víkingur Ólafsson (piano)
Following multi-award-winning albums of Glass, Bach and Debussy-Rameau, the Icelandic pianist's fourth recording for Deutsche Grammophon centres on works which Mozart composed in the 1780s, which he describes as 'the period when Mozart was not just perfecting the Classical tradition but subtly subverting it'; the programme also includes music by CPE Bach, Haydn, Galuppi, and Cimarosa.
Released 3rd September.
Available Format: CD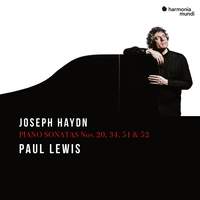 The first instalment of Lewis's Haydn sonatas series (released in 2019) was a Presto Recording of the Week, with James observing that 'the range of colours that he draws from the piano is a constant marvel'; Gramophone described the repertoire as 'a superb fit' for the British pianist, whilst BBC Music Magazine praised his 'evenness of figuration and crispness of attack'.
Released 10th September.
Available Format: CD
For his seventh solo recording on Sony, Levit couples Shostakovich's 24 Preludes and Fugues from 1951 with Scottish composer Ronald Stevenson's Passacaglia on DSCH from a decade later - a ninety-minute set of continuous variations which Levit describes as 'a veritable compendium of life'. Reviewing his performance of the latter work at Wigmore Hall in 2019, The Guardian observed that 'it's hard to imagine this extraordinary work has ever been played better'.
Released 10th September (and also available on vinyl).
Available Format: 3 CDs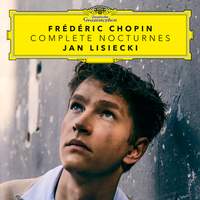 The Canadian pianist's recording of the Chopin Études (which he made at the tender age of 18 in 2013) prompted Gramophone to declare that 'from Jan Lisiecki, Chopin's poetic essence, hidden beneath every thorny, relentlessly focused problem, emerges with an inimitable subtlety and elegance'; eight years on, he turns his attention to the Nocturnes, recorded in the Meistersaal Berlin. Look out for our interview with Jan about his relationship with Chopin's music next month.
Released 13th August.
Available Format: 2 CDs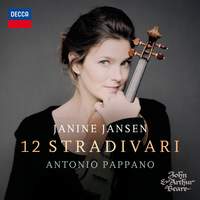 Janine Jansen (violin), Antonio Pappano (piano)
Jansen plays a dozen of the world's finest violins (including instruments previously owned by Fritz Kreisler, Nathan Milstein and Ida Haendel) on this album, which is released to coincide with a new documentary entitled Janine Jansen: Falling for Stradivari; the programme includes music by Elgar, Falla, Suk, Rachmaninov, Clara Schumann, Tchaikovsky, and Vieuxtemps.
Released 10th September.
Available Format: CD
The Scottish guitarist makes his debut on Pentatone with a programme exploring French-Spanish musical borders, including his own arrangement of Ravel's Pavane pour une infante défunte, Falla's Homenaje a Debussy, Poulenc's Sarabande for Solo Guitar, Satie's Gymnopédie No.1 and Gnossiennes Nos. 1 and 3, Mompou's Suite Compostelana, and Antonio José's Pavana Triste.
Released 20th August.
Available Format: CD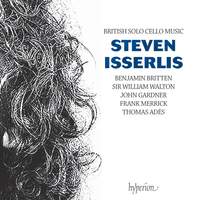 Steven Isserlis (cello), Mishka Rushdie Momen (piano)
The catalyst for this album was Isserlis's rediscovery of Frank Merrick's Suite in the Eighteenth-Century Style - a work which he hadn't performed for over three decades – during the early days of lockdown; that piece and Britten's Cello Suite No. 3 are the mainstays of the programme, which also includes music by Walton, Gardner and Adès, plus Isserlis's own arrangements of traditional themes used in the Britten Suite.
Released 1st October.
Available Format: CD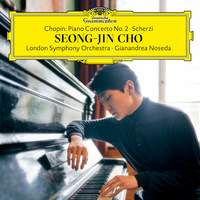 Seong-Jin Cho (piano), London Symphony Orchestra, Gianandrea Noseda
The South Korean pianist recorded Chopin's Piano Concerto No. 1 in 2016, shortly after winning the 17th International Chopin Competition, with Gramophone praising his 'effortless clarity and articulation' and BBC Music Magazine describing his playing as 'unfailingly cultivated'; five years on, he reunites with the same orchestra and conductor for its successor, which is paired with the Four Scherzi.
Released 27th August (and also available on vinyl).
Available Format: CD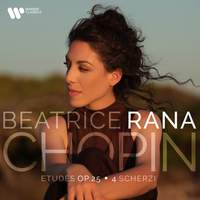 The Four Scherzi also feature on Italian pianist Beatrice Rana's first all-Chopin recording, alongside the Études Op. 25; reviewing her performance of the Études at Zankel Hall in 2019, The New York Times declared that 'she didn't just surmount the technical challenges; she made the pieces sound as poetic and colorful as anything Chopin ever wrote'.
Released 24th September (and also available on vinyl).
Available Format: CD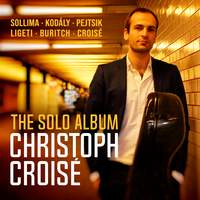 The Swiss-French-German cellist's lockdown album explores the ideas of 'modernism, multiculturalism and multi-tuning' and centres on Kodály's mighty Sonata from 1915; the programme also features Ligeti's Sonata for Cello Solo, Giovanni Sollima's Concerto Rotondo For Solo Cello, Croisé's own first composition Spring Promenade, and music by his fellow cellist-composers and contemporaries Thomas Buritch and Péter Pejtsik.
Released 27th August.
Available Format: CD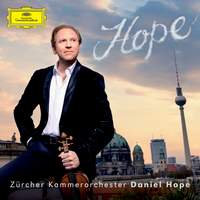 Daniel Hope (violin), Zürcher Kammerorchester
Conceived during lockdown with the intention of 'providing a sense of support and perhaps even consolation', Hope's self-titled album features a new chamber version of Ariel Ramírez's Misa Criolla, music by Dowland, Albinoni, Schubert, Elgar, Béchara El-Khoury and Pärt, and transcriptions of Amazing Grace, Danny Boy, and Dream a Little Dream.
Released 3rd September.
Available Format: CD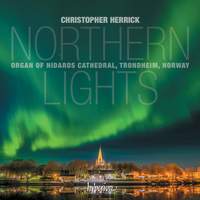 Christopher Herrick (organ)
Performed on the Steinmeyer Organ of Nidaros Cathedral in Trondheim, Herrick's recital includes music by the contemporary Scandinavian composers Mons Leidvin Takl, Christian Praestholm, Anders S Börjesson and Sverre Eftestøl, plus works by Iain Farrington, Percy Fletcher, Pietro Yon, Gigout, Dubois, Brahms, and Hans-André Stamm.
Released 3rd September.
Available Format: CD