9th June 2021
 Coming Soon

,

  Lise Davidsen in Fidelio and other forthcoming highlights
Stand-out releases for the summer include a new studio recording of Beethoven's opera from Marek Janowski (starring Lise Davidsen, Christian Elsner and Georg Zeppenfeld) on Pentatone, Korngold's Die tote Stadt with Jonas Kaufmann and Marlis Petersen from Munich, an all-American album from up-and-coming pianist Isata Kanneh-Mason on Decca, and Schumann projects from Stephen Hough and Christian Gerhaher.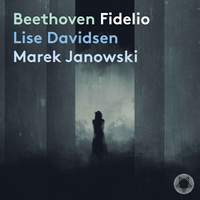 Lise Davidsen (Leonore), Christian Elsner (Florestan), Georg Zeppenfeld (Rocco), Johannes Martin Kränzle (Don Pizarro); Dresdner Philharmoniker, Sächsischer Staatsopernchor Dresden, MDR Leipzig Radio Choir, Marek Janowski
After plans for a live concert-performance were derailed by the pandemic, this Fidelio was recorded under socially-distanced conditions in the studio last summer, several months after the Norwegian soprano's acclaimed staged role-debut as Leonore in London; the cast also includes Christina Landshamer as Marzelline, Cornel Frey as Jaquino, and Günther Groissböck as Don Fernando.
Released 16th July.
Available Format: 2 SACDs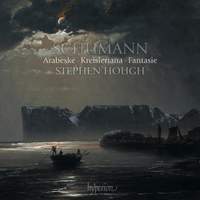 Whilst many large-scale orchestral, operatic and choral recording projects have necessarily been on ice during the pandemic, solo instrumentalists have had rather more opportunities to get busy in the studio, and Stephen Hough has certainly taken full advantage of the fact - this is the first of four recordings which the British pianist (who celebrates his sixtieth birthday this November) made during lockdown…More details on the other forthcoming albums to follow soon!
Released 3rd September.
Available Format: CD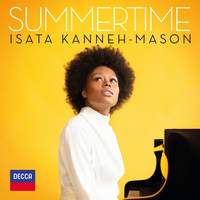 Isata Kanneh-Mason (piano)
For her second solo recording on Decca, Kanneh-Mason explores twentieth-century American piano repertoire, with Samuel Barber's Piano Sonata (premiered in 1949 by Vladimir Horowitz) at the heart of a programme which also includes Amy Beach's By the Still Waters, Earl Wild's transcriptions of Gershwin's Summertime and I Got Rhythm, Gershwin's Three Preludes, Copland's Scherzo humoristique: Le chat et la souris, three of Samuel Coleridge-Taylor's transcriptions of spirituals, and the world premiere recording of his Impromptu No. 2 in B Minor.
Released 9th July.
Available Format: CD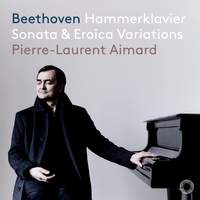 Pierre-Laurent Aimard (piano)
Aimard views Beethoven's Hammerklavier Sonata as 'one of the most frightening tests of a performer's life…as irresistible as it is insurmountable', but rose to the challenge admirably at Queen Elizabeth Hall last March, with what The Guardian described as 'a performance of unflinching, sometimes startling clarity'. It's paired here with the Eroica Variations from 1802, the theme of which anticipates the finale of the Symphony No. 3.
Released 2nd July.
Available Format: CD
The Russian violinist's programme interleaves excerpts from JS Bach's solo partitas with movements from French composer Brice Pauset's 2008 Kontrapartita, which Gringolts describes as 'a kind of through-the-looking-glass Bach partita' in itself; also includes Roberto Gerhard's large-scale, stylistically eclectic twelve-tone Chaconne from 1959 and Heinz Holliger's Drei kleine Szenen, which was written for Isabelle Faust in 2014 and opens with a Ciacconina.
Released 30th July.
Available Format: SACD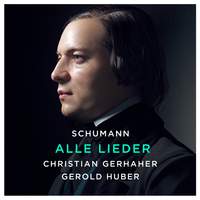 Christian Gerhaher (baritone)
Frage, the first instalment of the German baritone's survey of the complete Schumann songs, won the vocal prize at the 2019 Gramophone Awards, with Hugo Shirley declaring that 'Gerhaher and Huber achieve an almost alchemistic feat in making so much artistry feel so natural'; Myrthen (praised in The Guardian for Gerhaher's 'interpretative genius') followed later that year, and the complete boxed set will be released on 3rd September.
Available Format: 11 CDs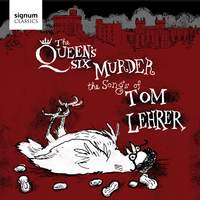 Recorded a few months after the 92-year-old singer-songwriter, satirist and mathematician relinquished the rights to his songs last October, this programme includes favourites such as Poisoning Pigeons in the Park, The Vatican Rag, The Masochism Tango, and We will all go together when we go, all in new arrangements by members of the Windsor-based vocal ensemble and friends.
Released 6th August.
Available Format: CD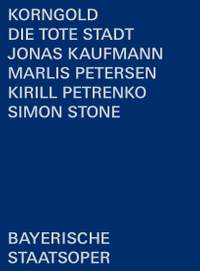 Jonas Kaufmann (Paul), Marlis Petersen (Marietta), Bayerische Staatsoper, Kirill Petrenko, Simon Stone (director)
Filmed in Munich in November 2019, this production of Korngold's 1920 opera (the house's first staging of the work in over half a century) received five stars in The Times, with Neil Fisher describing it as 'brilliantly conceived and audaciously well-performed' and praising Petrenko's 'imaginatively detailed conducting, shorn of easy sentiment', whilst BachTrack observed that 'the pacing and the sheer generosity of the music-making were both impressive and emotionally satiating'.
Released 16th July and also available on Blu-ray.
Available Format: 2 DVD Videos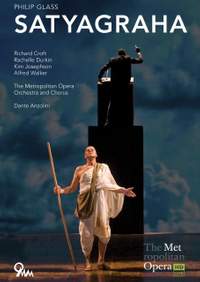 Richard Croft (M. K. Gandhi), Rachelle Durkin (Miss Schlesen), Bradley Garvin (Prince Arjuna), Alfred Walker (Parsi Rustomji), Metropolitan Opera & Chorus, Dante Anzolini
Filmed at the Met in 2011, Phelim McDermott and Julian Crouch's staging of Glass's opera based on Mahatma Gandhi's early experiences in South Africa was described as 'inventive and musically astute' by Opera News, who also applauded Richard Croft's 'gorgeous tone [and] character' in the enormous role of Gandhi and the 'beauty and polish of the orchestral playing' under Anzolini.
Released 16th July
Available Format: DVD Video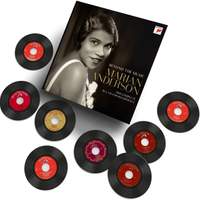 Marian Anderson (contralto)
This 15-disc set brings together all of the recordings which the African-American contralto made for RCA Victor between 1924 and 1966, restored from the original analog masters using 24 bit / 96 kHz technology; much of the material here is new to CD, and nine recordings are released for the first time in any format. Repertoire includes spirituals, Christmas carols, and lieder by Schubert, Schumann, Brahms, Strauss and Mahler.
Released 6th August.
Available Format: 15 CDs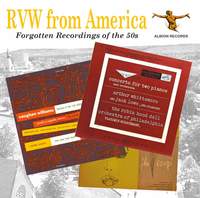 Forgotten Recordings of the 50s
This collection features the first digital release of several premiere recordings, including the Concerto for Two Pianos (originally written for a single soloist, but receiving its first outing on record in any incarnation here) and the Fantasia (quasi variazione) on the 'Old 104th' Psalm Tune from 1953, with the Rochester Chamber Orchestra and Cornell A Capella Chorus. Also includes early recordings of Flos Campi and three folksong arrangements for chorus.
Released 23rd July.
Available Format: CD