16th October 2020
 Recording of the Week

,

  Bertrand Chamayou and Alexandre Kantorow
Like various people in rather more powerful positions than myself, I'm having a hard time making decisions at the moment, so rather than choose between the two French pianists who've been vying for my attention this week I've elected to share my thoughts about both…
First up is Bertrand Chamayou, whose astutely-programmed anthology of lullabies on Erato is especially welcome at a time when many of us are finding the embrace of Morpheus ever more elusive. As a self-confessed insomniac and new father, the pianist is no stranger to sleepless nights, and this new project was born out of his own frustration with the rather uninspiring selection of 'Music for Sleep' playlists he encountered on streaming services in a quest to soothe his young sons and himself.
He's done us all a favour in casting his net more widely for this album, which includes little-known gems by Lyapunov, Lachenmann and Martinů as well as old favourites by Brahms, Liszt and Chopin, and the variety of the programme itself is matched by the range of pastel colours which he draws from his own piano – as he explained in an interview we'll be sharing next week, he was keen to use an instrument he knew intimately for the recording, given the subtleties of touch required to make this music come alive, and it's certainly paid off. Chamayou is ever-mindful of the lullaby's vocal origins, and every melody really sings here, from the spare beauty of Good Night! from Janáček's On an Overgrown Path (which gives the album its title) to the more sonorous lines of Busoni's Berceuse - one of the few tracks to exploit the piano's lower register, and a welcome counterweight to the silvery music-box sonorities elsewhere.
Though the prevailing mood is as comforting as a weighted blanket, there's the occasional flash of darkness too – most notably in the nightmarish middle section of Balakirev's Berceuse and the excerpt from Martinů's Filme en miniature, evocative of that fidgety hinterland between sleep and wakefulness which I associate with hitting the snooze-button on a winter morning. Other highlights include Mel Bonis's jazz-inflected La toute petite s'endort and Bryce Dessner's shimmering Song for Octave, dedicated to his baby son and commissioned especially for the album. It all adds up to ideal pre-bedtime listening - but trust me, you'll want to stay awake until the end.
If Chamayou's recital is the aural equivalent of hot milk with a dash of cinnamon, Alexandre Kantorow's terrific new album of Brahms, Bartók and Liszt on BIS is more akin to a double espresso (perhaps seasoned with paprika, though that's not a combination I can see Starbucks embracing any time soon). It's the 23-year-old pianist's first recording since his triumph at the International Tchaikovsky Competition last year, and his playing here displays the same dazzling colour and clarity which propelled him to victory; Brahms's First Rhapsody makes for an arresting opener, the contrapuntal lines of the opening section etched with startling precision, though his limpid cantabile playing later on in the work and in the slow movement of the Second Piano Sonata which follows would hardly sound out of place on Chamayou's programme.
The real highlight for me, though, is Bartók's Rhapsody for Piano Op. 1, written when the composer was the same age as Kantorow and submitted (without success) for the Anton Rubinstein Competition in 1905. Perhaps motivated by the jury's unenthusiastic response, Bartók subsequently pruned the work down to half its original length, but Kantorow gives us the full twenty-minute version, and with such flair and poetry that the young composer's slightly prolix exuberance never outstays its welcome. As with the Piano Quintet from a year earlier (which recently received a Gramophone Award-winning recording from Vilde Frang and friends), the musical language is heavily influenced by the other two composers on the disc, shot through with tantalising glimpses of Bartók's nascent individual voice; it segues quite beautifully into Liszt's Hungarian Rhapsody in A minor, which Kantorow despatches with the glittering brio which made his account of Balakirev's virtuosic Islamey such a joy a couple of years ago.
So comfort-blanket or wake-up call, the choice is yours – just at the moment, I welcome both.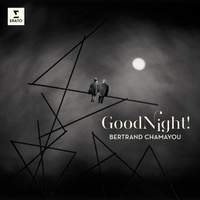 Bertrand Chamayou (piano)
Available Formats: CD, MP3, FLAC, Hi-Res FLAC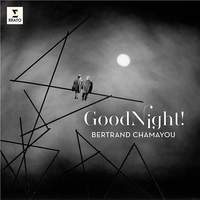 Bertrand Chamayou (piano)
Available Format: Vinyl Record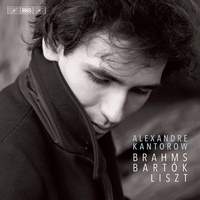 Alexandre Kantorow (piano)
Available Formats: SACD, MP3, FLAC, Hi-Res FLAC