22nd July 2020
 Coming Soon

,

  Ermonela Jaho's debut solo recording and other forthcoming highlights
Stand-out releases for late summer and autumn include an operatic recital centring on the Italian soprano Rosina Storchio (a muse of Puccini, Leoncavallo and Toscanini) from Ermonela Jaho, lieder in lockdown from Jonas Kaufmann and Helmut Deutsch, Beethoven and Gossec from François-Xavier Roth and Les Siècles, and Brahms, Bartók and Liszt rhapsodies from International Tchaikovsky Competition-winner Alexandre Kantorow.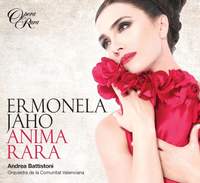 Ermonela Jaho (soprano), Orquestra de la Comunitat Valenciana, Andrea Battistoni
For her debut solo album on Opera Rara, the Albanian soprano explores music associated with Rosina Storchio (1872-1945), who created the title-roles of Puccini's Madama Butterfly, Leoncavallo's Zazà (which Jaho recorded in full for the label several years ago) and Mascagni's Lodoletta; the programme includes arias from these three operas and from La traviata, Manon, Sapho, Iris, L'amico Fritz, La Wally, Leoncavallo's La bohème, and Giordano's Siberia.
Released 25th September.
Available Formats: CD, MP3, FLAC, Hi-Res FLAC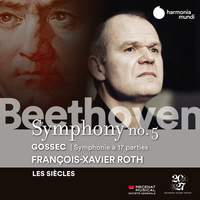 Les Siècles, François-Xavier Roth
Following accounts of Symphony No. 9 from Pablo Heras-Casado and the Freiburger Barockorchester and Nos. 1, 2 and 6 from Bernhard Forck and the Akademie für Alte Musik Berlin, Roth and Les Siècles take up the baton for Harmonia Mundi's Beethoven anniversary cycle, pairing the Fifth with Gossec's far less well-known Symphonie à 17 parties - premiered a year after the Beethoven, in 1809.
Released 18th September.
Available Formats: CD, MP3, FLAC, Hi-Res FLAC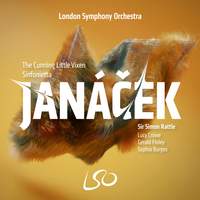 Lucy Crowe (Vixen), Gerald Finley (Forester), Sophia Burgos (Fox), Jan Martiník (Badger/Parson), Peter Hoare (Mosquito/Rooster/Schoolmaster), Hanno Müller-Brachmann (Harašta); London Symphony Orchestra & Chorus, Sir Simon Rattle
Recorded live at the Barbican last June in a concert-staging by Peter Sellars, this Vixen was praised in The Guardian for Crowe's 'mischievous, charismatic, naive yet tender' vulpine heroine, Finley's 'deeply moving' Forester, and the 'extremely fine' choral singing, including superb contributions from the children of the LSO Discovery Voices.
Released 4th September.
Available Formats: 2 SACDs, MP3, FLAC, Hi-Res FLAC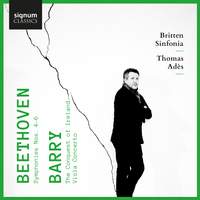 Joshua Bloom (bass), Lawrence Power (viola), Britten Sinfonia, Thomas Adès
In the wake of their 'pristine interpretations' (BBC Music Magazine) of the first three symphonies alongside Gerald Barry's Beethoven and Piano Concerto, Adès and Britten Sinfonia continue their Beethoven/Barry cycle, juxtaposing the middle three symphonies with the Irish composer's Viola Concerto (premiered last year by these performers) and The Conquest of Ireland - written in 1995 and setting text by the 12th- century writer Giraldus Cambrensis (also known as Gerald De Barri!).
Released 23rd October.
Available Formats: 2 CDs, MP3, FLAC, Hi-Res FLAC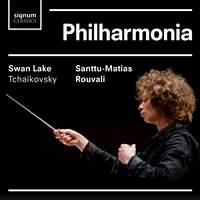 Philharmonia Orchestra, Santtu-Matias Rouvali
The young Finnish conductor's discography to date includes recordings with the Oulu Symphony Orchestra and the Copenhagen and Tampere Philharmonics as well as a fine ongoing Sibelius cycle from Gothenburg ('the evidence here is of a serious artist' - BBC Music Magazine), but this is his first project on disc with the Philharmonia, of which he is Principal Conductor Designate – he will succeed Esa-Pekka Salonen at the beginning of the 2021 season.
Released 4th September.
Available Formats: CD, MP3, FLAC, Hi-Res FLAC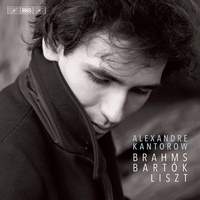 Alexandre Kantorow (piano)
On his first recording since winning the Gold Medal and Grand Prix at the International Tchaikovsky Competition last year, the French pianist plays Brahms's Rhapsody No. 1 and Piano Sonata No. 2, Bartók's Rhapsody Op. 1 and Liszt's Hungarian Rhapsody No. 11. Kantorow made his debut on BIS with the latter composer's concertos five years ago, prompting Fanfare to describe him as 'Liszt reincarnate'.
Released 12th December.
Available Formats: SACD, MP3, FLAC, Hi-Res FLAC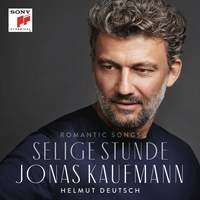 Jonas Kaufmann (tenor), Helmut Deutsch (piano)
Kaufmann and Deutsch have continued to perform together regularly during lockdown and recorded this recital in April, around the time of their appearance at the Met Gala and their live-streamed Dichterliebe from an empty Bayerische Staatsoper; the programme takes its title from a song by Alexander Zemlinsky, and also features lieder by Beethoven, Brahms, Schubert, Schumann, Mendelssohn, Wolf, Liszt, Mahler, Richard Strauss and Carl Bohm.
Released 4th September.
Available Formats: CD, MP3, FLAC, Hi-Res FLAC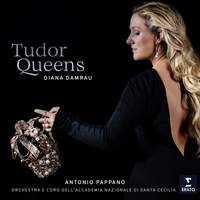 Diana Damrau (soprano), Orchestra e Coro dell'Accademia Nazionale di Santa Cecilia, Antonio Pappano
Damrau, who was due to perform the title-role of Maria Stuarda opposite Jamie Barton's Elizabeth I at the Met this spring, sings the final scenes of that opera and of the other two works in Donizetti's Tudor trilogy - Anna Bolena and Roberto Devereux. Reviewing her performance of Maria Stuarda in Zurich in 2018, the Neue Zürcher Zeitung declared that the German soprano 'commands a voice that seems to have no limits…Damrau is in a class of her own'.
Released 2nd October.
Available Formats: CD, MP3, FLAC, Hi-Res FLAC, Hi-Res+ FLAC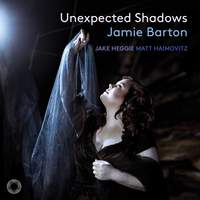 Jamie Barton (mezzo), Jake Heggie (piano), Matt Haimovitz (cello)
The American dramatic mezzo has had huge success as Sister Helen Prejean in Heggie's 2000 opera Dead Man Walking, and here she makes her first appearance on Pentatone alongside the composer; their programme includes his song-cycles Iconic Legacies: First Ladies of the Smithsonian (written for Susan Graham, who also created the role of Sister Helen), The Work at Hand, and Statuesque. Look out for my interview with Barton and Heggie in September – they were terrific virtual company!
Released 18th September.
Available Formats: CD, MP3, FLAC, Hi-Res FLAC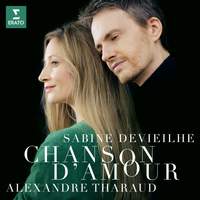 Sabine Devieilhe (soprano), Alexandre Tharaud (piano)
Tharaud made several appearances on Devieilhe's Grammy-nominated Mirages three years ago, and now they come together for a full-length programme of French song, centring on Ravel's Cinq Mélodies populaires grecques and Debussy's Ariettes oubliées and also including Fauré's Notre amour, Après un rêve and Les berceaux, Poulenc's Les chemins de l'amour and Hôtel, and Debussy's Nuit d'étoiles and Apparition.
Released 11th September.
Available Formats: CD, MP3, FLAC, Hi-Res FLAC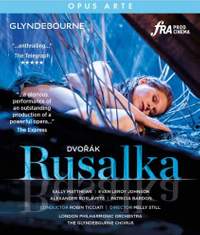 Sally Matthews (Rusalka), Alexander Roslavets (Vodnik), Evan Leroy Johnson (Prince), Patricia Bardon (Ježibaba) London Philharmonic Orchestra, Robin Ticciati, Melly Still
Filmed at Glyndebourne last summer in its third appearance at the Festival, Melly Still's production of Dvořák's best-known opera was praised by BachTrack for its 'complete mastery of theatrical effect' and described by The Arts Desk as 'devoid of the airy-fairy', whilst the Financial Times declared that 'the best thing about this show is the London Philharmonic Orchestra which, under Robin Ticciati, supplies all the magic'.
Released 28th August.
Available Format: DVD Video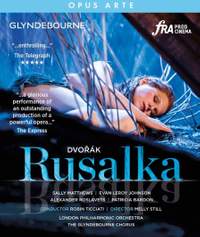 Sally Matthews (Rusalka), Alexander Roslavets (Vodnik), Evan Leroy Johnson (Prince), Patricia Bardon (Ježibaba), London Philharmonic Orchestra, Robin Ticciati, Melly Still
Sound format: LPCM 2.0 / DTS Master Audio 5.1
Picture format: 1080i / 16:9
Available Format: Blu-ray