31st March 2020
 Hi-Res Highlights

,

  Hi-Res Highlights - March 2020
This month's Hi-Res highlights include Dvořák from the Czech Philharmonic, three new works by Estonian composer Erkki-Sven Tüür (conducted by his compatriot Paavo Järvi), Leclair violin concertos from Swiss violinist Leila Schayegh and La Cetra Barockorchester Basel, and archive recordings of Vladimir Ashkenazy in Tchaikovsky and Yehudi Menuhin in Bartók.
Czech Philharmonic, Prague Philharmonic Choir, Jiří Bělohlávek, Jakub Hrůša
Record Review's Disc of the Week last Saturday, this album includes one of Jiří Bělohlávek's final recordings (the brooding Biblical Songs with Czech bass Jan Martiník, dating from February 2017), and accounts of the Requiem (with Martinik, Michael Spyres, Christianne Stotijn and Ailyn Pérez as soloists) and Te Deum conducted by his student Jakub Hruša shortly after Bělohlávek's death in May 2017.
Available Formats: 2 CDs, MP3, FLAC, Hi-Res FLAC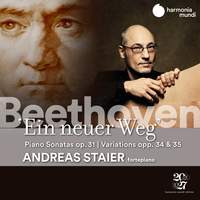 Andreas Staier (fortepiano)
The Guardian recently described these performances of the Op. 31 Sonatas and two sets of variations composed at around the same time as 'models of thoughtfulness and insight', whilst The Sunday Times praised the album as 'stimulating'; Staier plays a Viennese fortepiano by Mathias Müller which dates from 1810, shortly after these works were written.
Available Formats: 2 CDs, MP3, FLAC, Hi-Res FLAC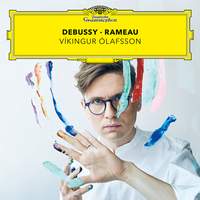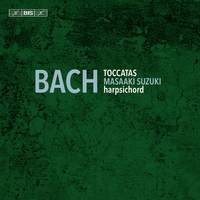 Masaaki Suzuki (harpsichord)
Following acclaimed recordings of The Well-Tempered Clavier ('one of the finest harpsichord recordings of Book 2 available' - Gramophone Classical Music Guide) and the Two- and Three-Part Inventions, Suzuki turns to the seven keyboard Toccatas, recorded on a two-manual harpsichord by Willem Kroesbergen in Japan in February 2018.
Available Formats: SACD, MP3, FLAC, Hi-Res FLAC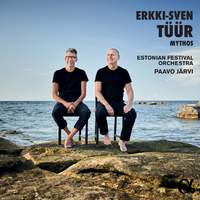 Estonian Festival Orchestra, Paavo Järvi
This triptych of works by the Estonian composer (born 1959) takes its name from the subtitle of his Ninth Symphony, which was written to mark the centenary of the Estonian Republic in 2018 and receives its world premiere recording here; the album also includes The Incantation of Tempest (dedicated to Tüür's compatriot Veljo Tormis, who died in 2017) and Sow the Wind… from 2015.
Available Formats: CD, MP3, FLAC, Hi-Res FLAC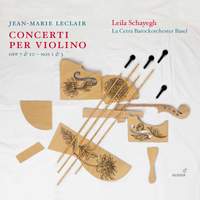 Leila Schayegh (violin), La Cetra Barockorchester Basel
The first volume of the Swiss baroque violinist's projected series of Leclair's complete violin concertos (released last March) was praised by The Observer for its 'delicate, precise colours and shimmering, playful textures', and this second instalment has just been selected as a 'Nouveauté' in the March issue of Diapason. Schayegh plays a late seventeenth-century Guarneri violin, as on Volume One.
Available Formats: CD, MP3, FLAC, Hi-Res FLAC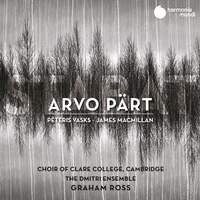 Choir of Clare College Cambridge, Dmitri Ensemble, Graham Ross
Pärt's great 1985 setting of the Stabat Mater is the final work on an album which also includes his Da pacem, Domine, Magnificat and Nunc dimittis and The Woman with the Alabaster Box, plus Pēteris Vasks's Plainscapes (with cellist Oliver Coates) and James MacMillan's Miserere for double choir, written for The Sixteen and premiered in 2009. Look out for my interview with director Graham Ross about the album next week.
Available Formats: CD, MP3, FLAC, Hi-Res FLAC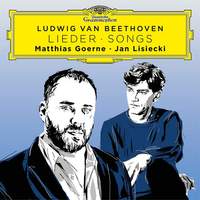 Matthias Goerne (baritone), Jan Lisiecki (piano)
Goerne recorded An die ferne Geliebte with the great Alfred Brendel almost twenty years ago, and as Katherine pointed out in her recent review both his voice and interpretation of the cycle have darkened considerably since then; Lisiecki's exuberance is the perfect counterpoint on this album, which also includes the baleful Sechs Lieder von Gellert and Adelaide.
Available Formats: CD, MP3, FLAC, Hi-Res FLAC
Re-issues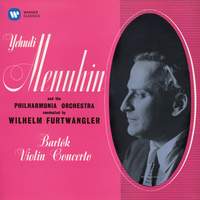 Yehudi Menuhin (violin), Philharmonia Orchestra, Wilhelm Furtwängler
This is the second of Menuhin's four recordings of Bartók's Violin Concerto No. 2, and was originally issued in 1953; whilst expressing certain reservations about Furtwängler's approach and the acoustic, Gramophone observed that 'there is much of interest in the performance, not least in the fire and concentration of Menuhin's playing…and his insight into Bartok's world of imagination is always evident'.
Available Formats: MP3, FLAC, Hi-Res FLAC, Hi-Res+ FLAC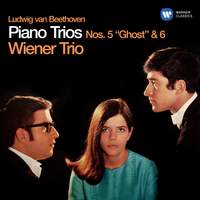 Peter Guth, Heidi Litschauer and Rudolf Buchbinder debuted as the Wiener Trio in 1961, winning first prize at the ARD Competition later that year when all three members were still under sixteen; this recording was made eight years down the line and originally released on the German label Telefunken.
Available Formats: MP3, FLAC, Hi-Res FLAC, Hi-Res+ FLAC