US Airmail Charges: As a knock-on effect of COVID-19 airfreight prices around the world have soared. Reluctantly, we have had to pass on some of this increase in our standard airmail prices. We'll bring them down again as soon as we can!
25th March 2020
 BBC Music Magazine Choices

,

  BBC Music Magazine - April 2020 Choices
The second instalment of Federico Colli's dazzling Scarlatti sonatas project on Chandos is first among equals this month, with reviewer Michael Church praising the young Italian pianist's 'demure delicacy and explosive brilliance'; you can read Katherine's 2018 interview with Federico about his life-long passion for the music of a composer whom he views as 'really a Romantic at heart' here.
Two other recent Presto interviewees feature among this month's Choices: American mezzo Kate Lindsey, who took time out from rehearsals for the Met's spring production of Agrippina last month to discuss her album focusing on the mythical Cretan princess Ariadne, and the musicologist and gambist Laurence Dreyfus, who spoke to David a few weeks ago about Phantasm's The Well-Tempered Consort, which is this month's Chamber Choice.
Recording of the Month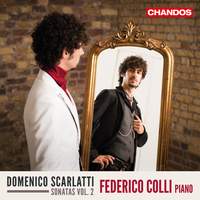 'The real point of this recording is its wonderful pianism…Colli takes no liberties with the text…the kaleidoscope is shaken and shaken, creating a riveting hour, with most of the works being refreshingly unfamiliar…Colli's springy touch throughout is marvellously responsive to the passing weather in this beautifully contrived landscape: if he does a Ralph Kirkpatrick and records all 555 sonatas, I will be in the queue to get them.'
Available Formats: CD, MP3, FLAC, Hi-Res FLAC
Orchestral Choice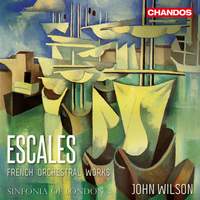 Sinfonia of London, John Wilson
'Orchestral players will travel long distances to make music with [Wilson] and this recording shows why…It's far from being all noise, the woodwind in particular being exquisitely agile…All the performances are beyond praise and superbly recorded. This is undoubtedly my best disc of the last 12 months.'
Available Formats: SACD, MP3, FLAC, Hi-Res FLAC
Concerto Choice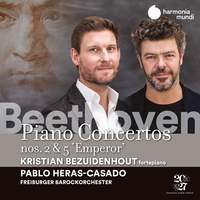 Kristian Bezuidenhout (fortepiano), Freiburger Barockorchester, Pablo Heras-Casado
'These are invigorating performances of Beethoven's first and last concertos, conveying an admirable sense of spontaneity…The entire performance [of No. 2] radiates energy and enjoyment… Bezuidenhout treats the flourishes at the beginning of the Emperor Concerto with a good deal of freedom, lending them an appropriately improvisatory feel…This really is exciting playing, and Bezuidenhout's virtuosity is impressive.'
Available Formats: CD, MP3, FLAC, Hi-Res FLAC
Opera Choice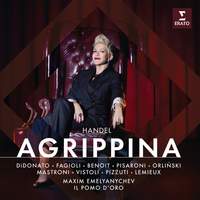 Joyce DiDonato, Elsa Benoit, Luca Pisaroni, Franco Fagioli, Jakub Józef Orliński; Il Pomo d'Oro, Maxim Emelyanychev
'This Agrippina jostles for top place among the opera's complete recordings. Joyce DiDonato is matchless in the title role, most other cast members likewise outstrip their rivals and their vocal qualities are ideal for their dramatis personae. Conductor Maxim Emelyanychev repeatedly hits the sweet spot in his tempos, dynamics and realisations, the score aiming to mirror Handel's lost original.'
Available Formats: 3 CDs, MP3, FLAC, Hi-Res FLAC
Choral & Song Choice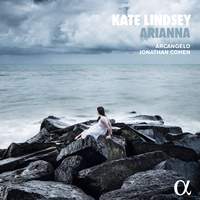 Kate Lindsey (mezzo), Arcangelo, Jonathan Cohen
'Ardent, brilliant, stately: mezzo-soprano Kate Lindsey probes the inner states of the mythical Cretan princess Ariadne…Cohen adds hugely to these performances, in the Haydn especially. Cohen takes risks with his tempos and dynamics, and by allowing the instrumentalists to sometimes push Lindsey aside; these pay off in many striking moments, for instance when Haydn's heroine overtakes the band to sprint to her final cadence. Forget victimhood – here, Ariadne wins.'
Available Formats: CD, MP3, FLAC, Hi-Res FLAC
Chamber Choice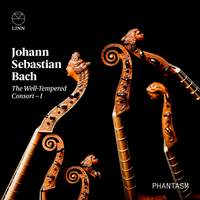 'These performances by Phantasm find conversation, play and dance in the unlikeliest of contrapuntal moments. What, essentially, is most fantastic about this disc is that we are listening to six players...each with their own body and instrument, and therefore unique timbre and artistry, playing music that is usually only played by a single person.'
Available Format: CD
Instrumental Choice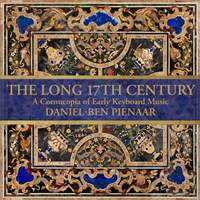 Daniel-Ben Pienaar (piano)
'Pienaar displays his collections thematically, connecting dances and variations, imitative and evocative works that suggest battles and birdsong, that paint portraits, tell stories and write elegies. It's a deeply personal selection that makes for a captivating sequence…Pienaar makes light work of the virtuosic pieces, with their flashing scales and filigree ornaments.'
Available Formats: 2 CDs, MP3, FLAC
Screen Choice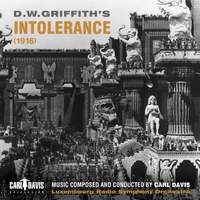 Luxembourg Radio Symphony Orchestra, Carl Davis
'It's a treat to finally have an album of this robust orchestral score, which was recorded in Luxembourg in 1990 for the commercial release of the film. It's not subtle in its use of thematic colouring or place-setting instrumentation, but that's why it works so well. Davis is the anchor in an otherwise unwieldy set of plotlines, his score – with its repeated central theme – bringing everything together with lyricism and perfect storytelling.'
Available Formats: CD, MP3, FLAC
Jazz Choice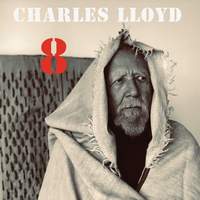 Charles Lloyd (saxophone), Eric Harland (drums), Reuben Rogers (bass), Julian Lage (guitar), Gerald Clayton (piano)
'This glorious live recording, made in his hometown of Santa Barbara, is an account of Lloyd's 80th birthday celebrations last year and finds the tenor guru still on transcendental form…Collectors should know that Blue Note has pushed the birthday boat out and a 'deluxe' box set also includes a 96-page hardcover book and two lithographs, as well as LPs and a DVD.'
Available Formats: MP3, FLAC, Hi-Res FLAC