1st March 2020
 Presto Editor's Choices

,

  Presto Editor's Choices - February 2020
My personal February favourites include an English song recital from Carolyn Sampson and Joseph Middleton, a superb survey of the songs of Nadia and Lili Boulanger from Cyrille Dubois and Tristan Raës, and an Offenbach romp about a Spanish chocolatier which delivers the musical equivalent of a two-hour sugar-rush.
Carolyn Sampson (piano), Joseph Middleton (piano)
This varied and vivid survey of English song gets off to an exuberant start with Walton's rollicking paean to London, A Song for the Lord Mayor's Table, with Sampson by turns caustic and tender as the much-betrayed docker's wife Molly in Wapping Old Stairs, and sustains its magic through a sequence of Bridge, Quilter and Vaughan Williams (including one of the loveliest Silent Noons you're ever likely to hear). Huw Watkins's arresting Larkin settings come across powerfully in their world premiere recording.
Available Formats: SACD, MP3, FLAC, Hi-Res FLAC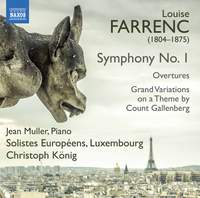 Solistes Européens Luxembourg, Christoph König
Berlioz was reportedly impressed by Farrenc's imaginatively orchestrated Overture No. 2 from 1834, and I couldn't help but wonder whether the French pianist-composer had his Symphonie fantastique in mind when she composed her First Symphony eight years later – there's a distinct echo of the Rêveries in her opening movement, though the finale could almost be early Verdi. The effervescent Variations sur un thème de Comte Gallenberg are a treat.
Available Formats: CD, MP3, FLAC, Hi-Res FLAC
Georgios Demertzis (violin), Vassilis Varvaresos (piano), Eleftherios Venizelos Athens Philharmonia Orchestra, Byron Fidetzis
This superbly played collection of the Greek composer's orchestral music is so stylistically diverse that on first listen I was convinced I had my iPhone set to random shuffle: the late Sinfonietta in B flat begins like Brahms and morphs into something closer to Shostakovich, whilst the Double Concerto and Little Suite occupy a far more austere, atonal sound-world, and the Marches and Greek Dances which make up the last twenty minutes of the album sound for all the world like the score of a Hollywood epic.
Available Formats: SACD, MP3, FLAC, Hi-Res FLAC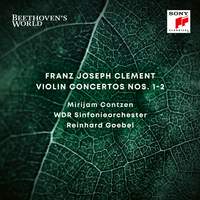 Mirijam Contzen (violin), WDR Sinfonieorchester Reinhard Goebel
It's fascinating to consider these two works as a sort of call and response to Beethoven's own concerto, which Clement commissioned and premiered in between composing the pair – Beethoven was clearly inspired by the Rondo-finale of Clement's Concerto No. 1, and Clement in turn pays obvious and affectionate homage to Beethoven in the scoring (particularly the writing for timpani) and sheer symphonic scale of his second concerto. Contzen is lithe and lyrical in both works.
Available Formats: CD, MP3, FLAC, Hi-Res FLAC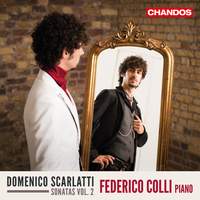 The first volume of the young Italian pianist's Scarlatti survey was one of our Recordings of the Year back in 2018, and this second helping has all the brio, imagination and audacity of its predecessor: though Colli's dispensed with the explicit chapter-headings of Vol. 1, the programme is once again thoughtfully and coherently structured, and the influence of both Spanish dance and Italian opera come across every bit as vividly as before. Roll on the next 400-odd sonatas...
Available Formats: CD, MP3, FLAC, Hi-Res FLAC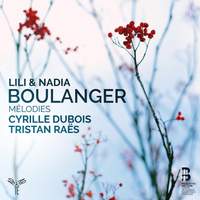 Cyrille Dubois (tenor), Tristan Raës (piano)
It was the Boulanger Competition which brought Dubois and Raës together in 2009, and their long-term immersion in these frequently astonishing songs is evident at every turn, from the atmospheric languor of Nadia's Versailles to the evocative depiction of Ulysses's return to Ithaca in Lili's Quatre Chants; Dubois's high tenor is now capable of packing a considerable punch, most memorably in Nadia's dramatic Le Couteau and Soir d'hiver.
Available Formats: MP3, FLAC, Hi-Res FLAC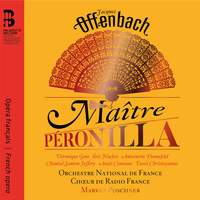 Chantal Santon-Jeffery, Antoinette Dennefeld, Tassis Christoyannis, Véronique Gens, Éric Huchet; Orchestre National de France Markus Poschner
Bursting with cod-Spanish colour (the castanet-player certainly earns their keep), infectious melodies and sparkling ensembles, this 1878 opéra bouffe about a chocolate-maker's attempts to arrange a lucrative marriage for his daughter has an appropriately sweet centre, with Chantal Santon-Jeffery bringing real pathos to the trouser-role of Alvarès and newcomer Anaïs Constans making a strong impression as the heroine Manoëla.
Available Formats: 2 CDs + Book, MP3, FLAC, Hi-Res FLAC