25th September 2019
 Hi-Res Highlights

,

  Hi-Res Highlights - September 2019
This month's highlights include an Adams-focused labour of love from Kent Nagano and the Orchestre Symphonique de Montréal, Riccardo Chailly's electrifying Strauss tone poems with the Lucerne Festival Orchestra, an evocative selection of anthems and canticles old and new from King's College Cambridge, and a breathtaking Berlioz Requiem recorded live from St Paul's Cathedral.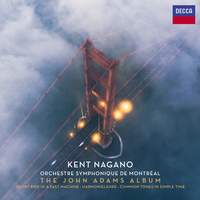 Orchestre Symphonique de Montréal, Kent Nagano
Nagano has championed Adams's music throughout his long career, with a discography including acclaimed recordings of El Niño, The Death of Klinghoffer, Harmonium and the Violin Concerto; these performances of Common Tones in Simple Time, Harmonielehre and Short Ride in a Fast Machine were recorded in Montreal in 2017.
Available Formats: CD, MP3, FLAC, Hi-Res FLAC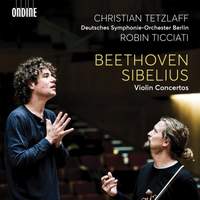 Christian Tetzlaff (violin), Deutsches Symphonie-Orchester Berlin, Robin Ticciati
This first collaboration between Ticciati and Tetzlaff on disc is Gramophone's October Recording of the Month, with Rob Cowan opining that 'both performances sidestep interpretative convention without either offending or displacing their finest rivals'. Tetzlaff has recorded the Beethoven twice before, with Michael Gielen and David Zinman; the latter account prompted The New York Times to describe him as 'one of the most brilliant and inquisitive artists of the new generation'.
Available Formats: CD, MP3, FLAC, Hi-Res FLAC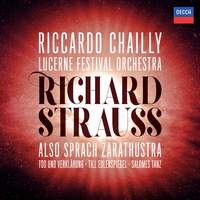 Lucerne Festival Orchestra, Riccardo Chailly
The Lucerne orchestra's first album of Strauss was one of our September Recordings of the Week: James observed that 'the impressive string playing is a constant virtue', and was equally taken with the 'dark, sombre richness to the woodwind tone' in Tod und Verklärung and Chailly's ability to 'pace long stretches where ostensibly not very much happens'.
Available Formats: CD, MP3, FLAC, Hi-Res FLAC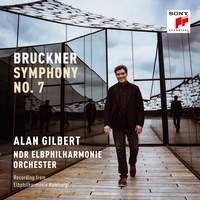 Alan Gilbert & NDR Elbphilharmonie Orchester
Gilbert opened his inaugural season with the NDR Elbphilharmonie Orchester just three weeks ago, but before his first appearance as Chief Conductor he recorded this account of Bruckner Seven at the orchestra's Hamburg home; Classical Source remarked that 'it's the Adagio that steals the show here – solemn, eloquent, glowing, intense '.
Available Formats: CD, MP3, FLAC, Hi-Res FLAC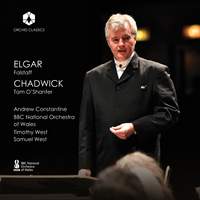 Timothy West (Falstaff), Samuel West (Prince Hal); BBC National Orchestra of Wales, Andrew Constantine
Elgar's symphonic study of Shakespeare's 'fat knight' is presented in two versions here: one purely orchestral, the other interspersed with excerpts from Henry IV Parts I and II featuring father-and-son Timothy and Samuel West as Sir John and Prince Hal; the companion-piece is another vivid depiction of a loveable rogue, George Whitefield Chadwick's Robert Burns-inspired tone-poem Tam O'Shanter.
Available Formats: CD, MP3, FLAC, Hi-Res FLAC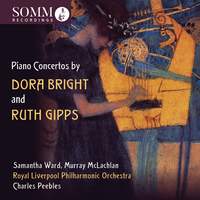 Samantha Ward, Murray McLachlan (piano), Royal Liverpool Philharmonic Orchestra, Charles Peebles
A collection of orchestral music by English composer, oboist and conductor Ruth Gipps (1921-99) on Chandos was one of the real eye-openers of 2018, and here her 1947 Piano Concerto is paired with two works for piano and orchestra by Sheffield-born pianist-composer Dora Bright (1862-1951), who was admired by Liszt and was the first woman to received a commission from the Philharmonic Society.
Available Formats: CD, MP3, FLAC, Hi-Res FLAC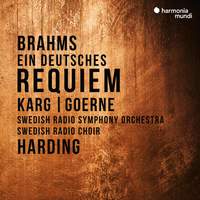 Christiane Karg (soprano), Matthias Goerne (baritone); Swedish Radio Symphony Orchestra, Daniel Harding
Reviewing this recording (made in Stockholm last autumn) in the October issue of Gramophone, Peter Quantrill observed that 'Harding's direction is unhurried, true to both the letter and the spirit of Brahms's score…with a gravity, unspoiled by austerity, that speaks to the heart of the piece' and had special praise for Goerne's 'magnificently careworn and world-weary philosopher.'
Available Formats: CD, MP3, FLAC, Hi-Res FLAC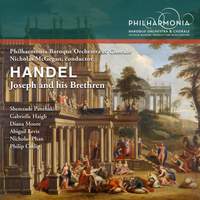 Philharmonia Baroque Orchestra and Chorale, Nicholas McGegan
McGegan's previous Handel recordings with Philharmonia Baroque have been praised for their 'convivial panache' (Early Music Today), 'sprightly playing' (International Record Review) and 'incisive intelligence' (BBC Music Magazine); the cast here includes Diana Moore as Joseph, Nicholas Phan as his sons Simeon and Judah, and Philip Cutlip as the Pharoah.
Available Formats: 3 CDs, MP3, FLAC, Hi-Res FLAC, Hi-Res+ FLAC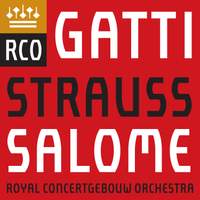 Malin Byström (Salome), Doris Soffel (Herodias), Lance Ryan (Herodes), Evgeny Nikitin (Jochanaan), Peter Sonn (Narraboth); Royal Concertgebouw Orchestra, Daniele Gatti
Recorded at Dutch National Opera in June 2017 was described as 'a Salome to die for' by the Financial Times, whilst Opera News praised the 'luxurious and colorful tapestry of sound' provided by the Royal Concertgebouw Orchestra'; Swedish soprano Byström makes her debut here in a role which has rapidly become her calling-card, with further performances scheduled at La Scala next year.
Available Formats: 2 SACDs, MP3, FLAC, Hi-Res FLAC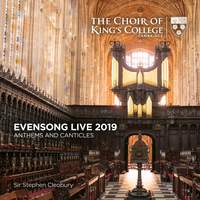 Choir of King's College Cambridge, Stephen Cleobury
The third release in the Evensong Live series features canticles by Byrd, Stanford, Parry, Rubbra, Wood and Mathias, and anthems including Finzi's Lo, the Full, Final Sacrifice, Nicholas Maw's One foot in Eden still, I stand, Judith Weir's Ascending Into Heaven and Patrick Hadley's My beloved spake.
Available Formats: CD, MP3, FLAC, Hi-Res FLAC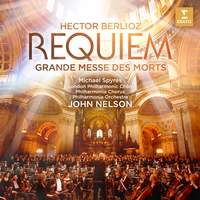 Recorded live at St Paul's Cathedral to mark the 150th anniversary of Berlioz's death on 8th March of this year, this performance was described by BachTrack as 'a sublime memorial to one of France's greatest sons'. You can watch Katherine's video interview with Nelson (made several days before the concert) about his longstanding love of Berlioz and the challenges of recording this piece in this acoustic here.
Available Formats: MP3, FLAC, Hi-Res FLAC