28th August 2019
 Hi-Res Highlights

,

  Hi-Res Highlights - August 2019
This month's Hi-Res highlights include vividly pictorial accounts of two English warhorses from Andrew Litton and the Bergen Philharmonic Orchestra, Tchaikovsky and Prokofiev concertos from Van Cliburn Competition-winner Haochen Zhang, and Ivo Pogorelich's first solo recording in twenty years.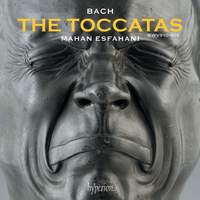 Mahan Esfahani (harpsichord)
One of my personal favourite albums of the month (and quite possibly of the year), the Iranian-American harpsichordist's second all-Bach recording sees him drawing an astonishing range of colours and sonorities from a reconstructed Michael Mietke instrument fitted with a 16' bass coupler; you can read my interview with Esfahani about the recording here.
Available Formats: CD, MP3, FLAC, Hi-Res FLAC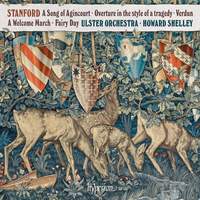 Ulster Orchestra, Codetta, Howard Shelley
The album is named for the 1918 tone-poem which Stanford composed to commemorate the members of the Royal College of Music who lost their lives in the Great War, and also includes the Mendelssohnian Fairy Day (scored for female chorus and small orchestra), A Welcome March, the Overture in the Style of a Tragedy, and the 'Solemn March and Heroic Epilogue' Verdun (which the composer orchestrated from his own Eroica Sonata for organ). Read Katherine's full review here.
Available Formats: CD, MP3, FLAC, Hi-Res FLAC
Trinity College Choir Cambridge, Stephen Layton
An Editor's Choice in the latest edition of Gramophone (where it was described as 'uplifting, moving, poignant, triumphant… Trinity at their absolute best'), this all-Finzi programme also garnered praise from The Observer for David Bednall's 'lithe and attractive' Nunc dimittis, conceived as a companion-piece to Finzi's Magnificat Op. 36 and premiered in 2016 at Gloucester Cathedral.
Available Formats: CD, MP3, FLAC, Hi-Res FLAC
Haochen Zhang (piano), Lahti Symphony Orchestra, Dima Slobodeniouk
This debut concerto album from the 29-year-old Chinese pianist (who took the Gold Medal at the Thirteenth Van Cliburn International Piano Competition in 2009) also scooped an Editor's Choice in September's Gramophone, impressing Martin Cullingford with his 'articulation and phrasing, precision and power' in both works; the 'spirited support' of the Lahti Symphony Orchestra and Dima Slobodeniouk also received an honourable mention.
Available Formats: SACD, MP3, FLAC, Hi-Res FLAC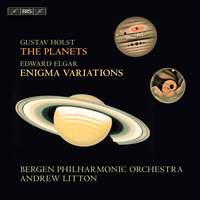 Bergen Philharmonic Orchestra, Andrew Litton
Litton has recorded both works here before, but this album marks his first recorded foray into English repertoire with the Norwegian orchestra, of which he was Music Director from 2003 until 2015: reviewing the album earlier this month, The Sunday Times observed that 'it's a pleasure to hear non-English players perform them with such evident enjoyment and flair.'
Available Formats: SACD, MP3, FLAC, Hi-Res FLAC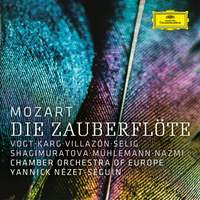 Klaus Florian Vogt, Christiane Karg, Rolando Villazón, Franz-Josef Selig, Albina Shagimuratova; Chamber Orchestra of Europe, Yannick Nézet-Séguin
The sixth instalment of Nézet-Séguin's Mozart series from Baden Baden features Rolando Villazón as Papageno, his first complete recorded baritone role; in their account of the live performance last summer, Frankfurter Allgemeine Zeitung praised his 'comic talent' and 'heights of emotion' as the lovelorn bird-catcher, and also singled out Christiane Karg's 'lyrically perfect' Pamina and Franz-Josef Selig's 'imposing' Sarastro.
Available Formats: 2 CDs, MP3, FLAC, Hi-Res FLAC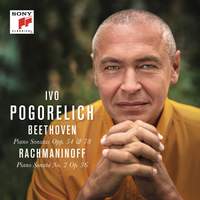 The Croatian pianist has been a controversial and divisive figure since coming to prominence in the early 1980s when Martha Argerich resigned from the jury of the International Chopin Competition in protest at his elimination, and over the past fifteen years his public performances have been sporadic and erratic. Following a twenty-year sabbatical from recording, he marks the beginning of a new relationship with Sony Classical with Beethoven's Piano Sonatas Nos. 22 and 24 and Rachmaninov's Piano Sonata No. 2.
Available Formats: MP3, FLAC, Hi-Res FLAC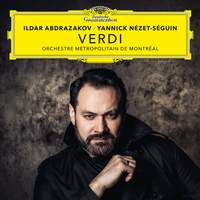 Ildar Abdrazakov (bass), Orchestre Métropolitain, Yannick Nézet-Séguin
Hot on the heels of a star comic turn as the lecherous Mustafà in Rossini's L'Italiana in Algeri (released earlier this month on Unitel), the Russian bass explores darker territory on his debut solo album for Deutsche Grammophon in a programme which includes highlights from his signature-role of Attila, and arias and snapshots of his Fiesco (Simon Boccanegra), Filippo II (Don Carlo, given here in both its Italian and French incarnations), Banco (Macbeth) and Procida (I Vespri Siciliani).
Available Formats: CD, MP3, FLAC, Hi-Res FLAC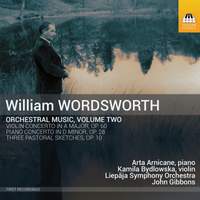 Arta Arnicāne (piano), Liepāja Symphony Orchestra, John Gibbons
This second volume of music by the great-great-grandson of the Romantic poet's brother Christopher (an Anglican bishop and man of letters) features the Piano Concerto from 1946, the Violin Concerto from 1955, and the Three Pastoral Sketches from 1937; the Latvian orchestra were described as 'persuasive advocates' for all three works on Radio 3's Record Review earlier this month.
Available Formats: CD, MP3, FLAC, Hi-Res FLAC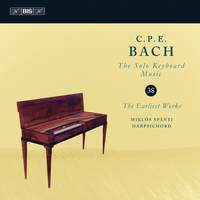 Miklós Spányi (harpsichord)
The Hungarian harpsichordist, fortepianist and musicologist began his odyssey through the complete keyboard works of CPE Bach (a project that's been described by MusicWeb International as 'one of the most valuable surveys of keyboard music by any composer of any period') over two decades ago, and as the finishing-line approaches he turns his attention to some of the composer's earliest works, many of them written when he was still living in his father's Leipzig home.
Available Formats: CD, MP3, FLAC, Hi-Res FLAC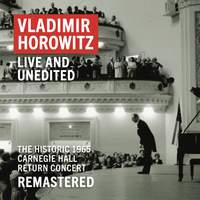 This live, unedited recital from Carnegie Hall marked the Russian pianist's first appearance on the concert stage following a twelve-year absence; the programme includes JS Bach's Toccata, Adagio & Fugue in C, Schumann's Fantasie in C, Scriabin's 'Black Mass' Sonata, and music by Moszkowski, Debussy and Chopin.
Available Formats: MP3, FLAC, Hi-Res FLAC, Hi-Res+ FLAC