23rd July 2019
 Hi-Res Highlights

,

  Hi-Res Highlights - July 2019
This month's Hi-Res highlights include a rare outing for Weber's medieval fantasy Oberon on period instruments, British composer John Casken's haunting, evocative setting of the Old English poem The Dream of the Rood, and a ravishing recital of American art-song from soprano Melody Moore, making her solo debut on Pentatone.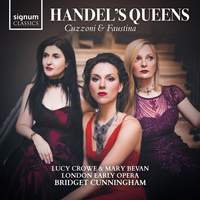 Lucy Crowe, Mary Bevan (sopranos), London Early Opera, Bridget Cunningham
The two British sopranos go head-to-head as the Italian divas Faustina Bordoni and Francesca Cuzzoni, whose alleged rivalry provided much of the inspiration for Handel's Alessandro; the album features arias from Handel's Giulio Cesare, Scipione, Ottone and Alessandro, as well as music by Vivaldi, Porpora, Torri, Orlandini, and Faustina's future husband Hasse.
Available Formats: 2 CDs, MP3, FLAC, Hi-Res FLAC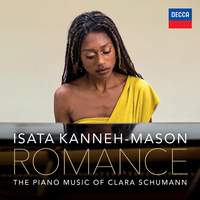 Isata Kanneh-Mason (piano), Royal Liverpool Philharmonic Orchestra Holly Mathieson
Centring on the concerto which Schumann composed and premiered in her mid-teens, the 24-year-old pianist's first solo album was described in this month's Gramophone as 'among the most charming engaging debuts I can recall'; you can read our full review of the recording here.
Available Formats: CD, MP3, FLAC, Hi-Res FLAC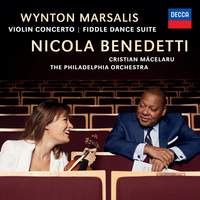 Nicola Benedetti (violin) Philadelphia Orchestra, Cristian Măcelaru
The world premiere recording of jazz legend Marsalis's first full-length concerto for a solo instrument, written especially for Benedetti and premiered in 2015; the piece draws on Stravinsky, Bartók and blues, and culminates in a riotous Hootenanny. You can read Katherine's recent exclusive interview with Nicola about the piece here.
Available Formats: CD, MP3, FLAC, Hi-Res FLAC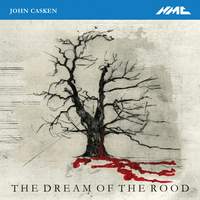 The Hilliard Ensemble, Asko, Schönberg Ensemble, Clark Rundell
Released to mark the British composer's seventieth birthday this month, this album centres on his half-hour-long setting of the eponymous Anglo-Saxon religious poem, scored for four male voices and chamber ensemble; the piece was described in this week's Financial Times as 'at once ancient and modern…not unlike Stravinsky's late work'.
Available Formats: CD, MP3, FLAC, Hi-Res FLAC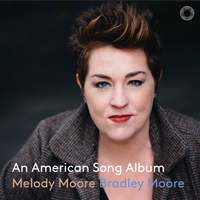 Melody Moore (soprano), Bradley Moore (piano)
For her debut solo album on Pentatone, the American lyric-dramatic soprano presents a programme of American art-song and spirituals, including Jake Heggie's How Well I Knew the Light and These Strangers, Carlisle Floyd's The Mystery, Copland's Four Early Songs, and Gordon Getty's Three Welsh Songs.
Available Formats: SACD, MP3, FLAC, Hi-Res FLAC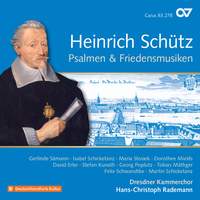 Dresdner Kammerchor, Hans-Christoph Rademann
This is the final instalment of Carus's mammoth Complete Schütz Edition, which launched in 2009, and has attracted praise for its 'entirely apt clarity and austerity' (International Record Review) and 'cast of distinguished and sympathetic singers' (Gramophone); this volume focuses on relatively unknown choral works composed between 1618 and 1648 for occasions when pomp and circumstance were required.
Available Formats: 2 CDs, MP3, FLAC, Hi-Res FLAC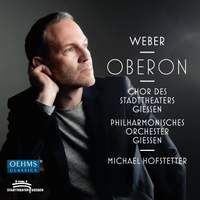 Clemens Kerschbaumer (Oberon), Mirko Roschkowski (Huon), Dorothea Maria Marx (Rezia); Philharmonisches Orchester Giessen, Michael Hofstetter
Recorded live in Giessen in 2016, this period-instrument performance of Weber's fairy-tale opera was Record Review's Disc of the Week earlier this month; the dialogue (generally regarded as the work's weak spot) is replaced here with a new narration delivered by German actor Roman Kurtz.
Available Formats: 2 CDs, MP3, FLAC, Hi-Res FLAC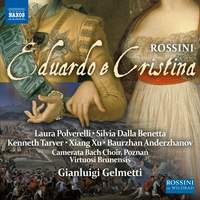 Silvia Dalla Benetta (Cristina), Laura Polverelli (Eduardo), Kenneth Tarver (Carlo); Virtuosi Brunensis & Camerata Bach Choir, Gianluigi Gelmetti
Composed at breakneck speed in 1819 and including recycled material from Ermione, Ricciardo and Zoraide and Adelaide di Borgogna, Rossini's Swedish two-acter was extremely successful in its own lifetime but is only rarely performed today; this live recording was taken from a fully-staged production at the Bad Wildbad Festival in 2017, which was described as 'an evening of pure bel canto pleasure!' by Operagazet.
Available Formats: 2 CDs, MP3, FLAC, Hi-Res FLAC
Re-issues/Archive