4th May 2019
 Presto Editor's Choices

,

  Presto Editor's Choices - April 2019
Personal highlights from April's releases include a febrile Dichterliebe from German lyric tenor Julian Prégardien (presented as part of a recital of music by Clara and Robert Schumann, themed around their turbulent engagement), a terrific trio of orchestral works by the twentieth-century Italian composer Alfredo Casella from Daniele Rustioni and the Orchestra Regionale della Toscana, and four quartets by composers who perished in the Nazi death camps, performed with empathy by the Bennewitz Quartet.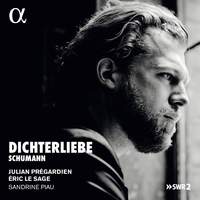 Julian Prégardien (tenor), Sandrine Piau (soprano), Eric Le Sage (piano)
Exquisitely sung and imaginatively programmed, Prégardien's second album for Alpha centres on the build-up to the Schumanns' marriage in 1840, and accordingly conjures an atmosphere of jittery excitement and foreboding; the first voice we hear is that of Sandrine Piau (she and the tenor later join forces for a terrifyingly dramatic account of Die Löwenbraut), but the beating heart of the recital is a fierce, genuinely unsettling Dichterliebe, suggesting that the lighter Wagner roles might figure in Prégardien's future.
Available Formats: CD, MP3, FLAC, Hi-Res FLAC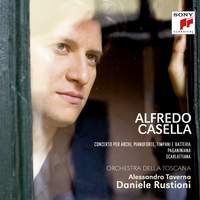 Orchestra Regionale della Toscana, Daniele Rustioni
The dynamic young Italian conductor and his Tuscan orchestra are on scintillating and often witty form in this trio of works by their compatriot (1883-1947) – there's a whiff of Shostakovich about the Concerto for Piano, Timpani, Percussion and Strings from 1943 (so sparsely scored in places that long stretches sound like chamber-music), whilst the spiky, brightly-coloured neo-Baroque world of Scarlattiana of 1926 is second cousin to Stravinsky.
Available Format: CD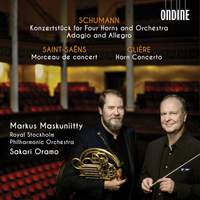 Markus Maskuniitty (horn), Royal Stockholm Philharmonic Orchestra, Sakari Oramo
The Finnish-born horn-player leads his section with rip-roaring relish in Schumann's exuberant quadruple concerto, with Oramo provided crisp, clear support throughout so that nothing ever seems (literally) overblown - and whipping up a white-knuckle accelerando in the sprint to the finishing-line. Maskuniitty is equally exhilarating in Glière's 1951 Horn Concerto, surmounting even the most fiendish passages with cheerful insouciance.
Available Formats: CD, MP3, FLAC, Hi-Res FLAC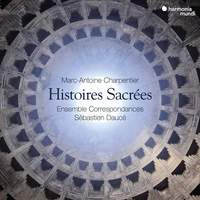 Ensemble Correspondances, Sébastien Daucé
You can enjoy Vincent Huguet's starkly beautiful modern-dress stagings on the bonus DVD, but the taut theatricality of these performances of Charpentier's Biblical dramas comes across loud and clear through the audio alone; Caroline Weynant's serenely assertive Judith and Lucile Richardot's sensual Mary Magdalene are especially compelling, but every single singer is unfailingly invested in the action throughout.
Available Formats: 2 CDs + DVD Video, MP3, FLAC, Hi-Res FLAC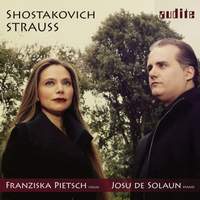 Franziska Pietsch (violin) & Josu De Solaun (piano)
The German violinist conjures a dazzling spectrum of colours and textures from her instrument in both works, but is especially persuasive in Strauss's early sonata, which she and De Solaun present as the little acorn from which the great oaks of the tone-poems would grow – their approach is lithe, muscular and almost symphonic in places, but equally striking are the moments when the pair strip things back to a blanched sound-world which would scarcely be out of place in Debussy.
Available Formats: CD, MP3, FLAC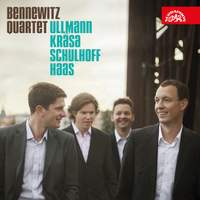 The Czech quartet demonstrate terrific rapport with one another and with the four composers who lived and worked in their homeland before perishing in Nazi concentration camps in the 1940s, throwing the music's extremes of light and shade into stark relief – there's bleak beauty in abundance, but the wit and audacity of the works (Haas's whinnying horse, Schulhoff's cod-tango and manic tarantella) are never short-changed either.
Available Formats: CD, MP3, FLAC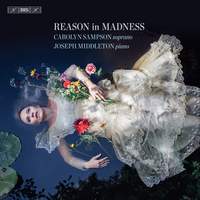 Carolyn Sampson (soprano), Joseph Middleton (piano)
Sampson's fresh, vernal soprano and Middleton's warmly empathetic pianism convey all the complexities of the vulnerable women depicted here, including Mignon, Bilitis and Ophelia – Brahms's unaccompanied setting of 'They bore him barefaced on the bier' makes for an unsettling, hypnotic opening track, and though Sampson does youthful fragility supremely well she's equally affecting as the raddled femme d'un certain age in Poulenc's La Dame de Monte Carlo.
Available Formats: SACD, MP3, FLAC, Hi-Res FLAC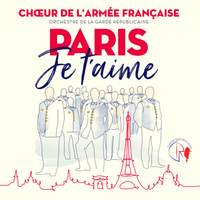 Choeur de l'Armée Française, Orchestre de la Garde Républicaine, Aurore Tillac
It's responsible for roughly 70% of my earworms over the past few weeks, but this postcard from Paris in the springtime is irresistible: the French Army Choir despatch standards by Charles Trenet, Serge Gainsbourg, Charles Aznavour & Co. with bags of Gallic gusto, with highlights including the tango-infused Paris s'éveille and a ribald Le Poinçonneur des Lilas that reeks of Pigalle.
Available Formats: CD, MP3, FLAC, Hi-Res FLAC