27th March 2019
 Hi-Res Highlights

,

  Hi-Res Highlights - March 2019
This month's Hi-Res highlights include Tchaikovsky's complete piano works from Valentina Lisitsa, Khatia Buniatishvili's first Schubert recording, an album of world premiere recordings of Grace Williams's chamber works from violinist Madeleine Mitchell, and French ballet music from Neeme Järvi and the Estonian National Symphony Orchestra.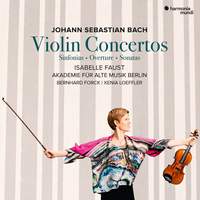 Isabelle Faust (violin), Bernhard Forck, (violin), Xenia Loeffler (oboe) Akademie für Alte Musik Berlin
Faust intersperses expansive but never self-indulgent accounts of the concertos with reconstructions of the original versions of movements from a selection of sinfonias, overtures and trio sonatas which have become better-known in their later incarnations – for instance, the opening of the third Brandenburg Concerto, fleshed out with horns and oboes for the sinfonia to the cantata Ich liebe den Höchsten von ganzem Gemüte.
Available Formats: 2 CDs, MP3, FLAC, Hi-Res FLAC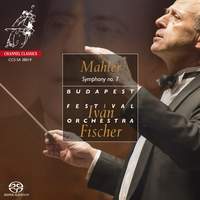 Budapest Festival Orchestra, Iván Fischer
The penultimate instalment in a Mahler cycle which has been described as 'essential for further enlightenment' (BBC Music Magazine), 'provocative, iconoclastic, and highly recommended' (The Guardian), and 'gripping and very special' (The Observer): Fischer has announced that he will never conduct the mammoth Eighth Symphony, but Das Lied von der Erde will conclude the series in May 2020.
Available Formats: SACD, MP3, FLAC, Hi-Res FLAC
Joyce El-Khoury, David Junghoon Kim, Laurent Naouriy, Vito Priantey, Evgeny Stavinsky; Royal Opera House, Sir Mark Elder
Composed for a Parisian theatre which went bankrupt before opening night, much of Donizetti's L'Ange de Nisida was recycled for La favorite, but almost half of the music here only saw the light of day last year when Sir Mark Elder conducted two concert-performances of the reconstructed score at Covent Garden. You can read his thoughts on the opera's chequered history here.
Available Formats: MP3, FLAC, Hi-Res FLAC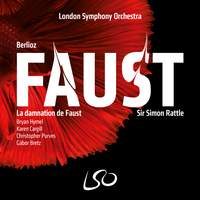 Karen Cargill, Bryan Hymel, Christopher Purves;, Gábor Bretz; London Symphony Orchestra & Chorus
Recorded live at the Barbican as part of the This is Rattle series in September 2017, this performance of Berlioz's 'dramatic legend' attracted praise for Hymel's 'huge yet malleable' voice and Cargill's 'beautifully centred, silky-sounding singing' from The Guardian, and the 'rich, detailed, physically immediate' playing of the LSO from the Evening Standard.
Available Formats: 2 SACDs, MP3, FLAC, Hi-Res FLAC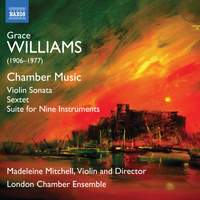 Madeleine Mitchell (violin), London Chamber Ensemble
This album of world premiere recordings by the Welsh composer (1906-77) includes three major chamber works which she composed in her early twenties: the Violin Sonata, Sextet for Oboe, Trumpet and Piano Quartet, and the Suite for 9 Instruments. I spoke to Madeleine Mitchell about her mission to 'bring this work to the public Williams deserves' earlier this month.
Available Formats: CD, MP3, FLAC, Hi-Res FLAC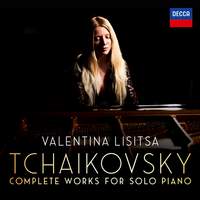 Valentina Lisitsa (piano)
Prepared in association with the Tchaikovsky Society in Tübingen, this is the first-ever absolutely complete collection of a neglected corner of Tchaikovsky's output and includes two hours of premiere international recordings, such as the composer's own transcription of his 1812 Overture and Festival Coronation March, and his earliest surviving work, the Anastasie-Valse, written during a family holiday in 1854.
Available Formats: 10 CDs, MP3, FLAC, Hi-Res FLAC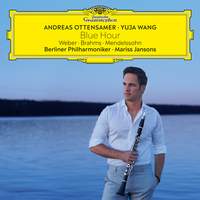 Andreas Ottensamer (clarinet), Yuja Wang (piano), Berliner Philharmoniker, Mariss Jansons
Weber's Clarinet Concerto No. 1 is the centrepiece of this album exploring what Ottensamer describes as 'time of day just after the sun has set, or just before it rises' (you can read my full interview with him here), flanked by transcriptions of Brahms's Intermezzo No. 2 Op. 118, a selection of Mendelssohn's Songs Without Words, and Weber's Grand Duo Concertant with Yuja Wang.
Available Formats: CD, MP3, FLAC, Hi-Res FLAC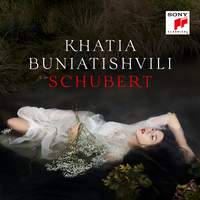 Khatia Buniatishvili (piano)
The Georgian pianist's first Schubert album opens with the composer's great final Piano Sonata, followed by the Four Impromptus D899 and Liszt's transcription of 'Leise flehen meine Lieder' from Schwanengesang. She will tour Europe, the US and Hong Kong with this programme throughout April and May.
Available Formats: CD, MP3, FLAC, Hi-Res FLAC
Estonian National Symphony Orchestra, Neeme Järvi
Järvi and his Estonian orchestra present suites from Massenet's biblical opera Hérodiade and two ballets from 1945: Jacques Ibert's Les Amours de Jupiter, chronicling the god's conquest of Danaë, Ganymede, Europa and Leda, and Henri Sauget's Les Forains ('The Show People'), which depicts a circus performance and its aftermath and provided the melodic material for the Édith Piaf classic Le Chemin des forains.
Available Formats: CD, MP3, FLAC, Hi-Res FLAC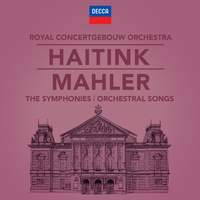 Concertgebouw Orchestra, Bernard Haitink
Released for the first time on Blu-ray Audio to mark both Haitink's and Decca's ninetieth birthdays, this Mahler cycle was originally issued on Philips in the 1970s and 80s, and praised by Gramophone for its 'appealing natural simplicity' and circumspection. Soloists include Dame Janet Baker and James King in Das Lied von der Erde, Jessye Norman and John Shirley-Quirk in Des Knaben Wunderhorn, and Hermann Prey in Lieder eines fahrenden Gesellen.
Available Formats: MP3, FLAC, Hi-Res FLAC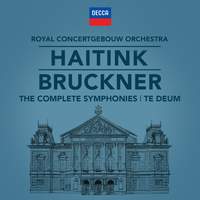 Concertgebouw Orchestra, Bernard Haitink
Recorded between 1963 and 1972, Haitink's Amsterdam Bruckner cycle also receives its first outing in this format for the double anniversary, and prompted critic and musicologist Deryck Cooke (perhaps best known for his completion of Mahler's Tenth Symphony) to describe the conductor as 'the answer to a Brucknerian's prayers'.
Available Formats: MP3, FLAC, Hi-Res FLAC