4th March 2019
Presto Editor's Choices

,

Presto Editor's Choices - February 2019
It's been a little overshadowed so far by the 150th anniversary of his compatriot and contemporary Hector Berlioz's death, but 2019 also marks the bicentenary of Jacques Offenbach, and February saw the release of two immensely attractive recordings of his music from young French artists: Edgar Moreau's witty, sparkling account of the early Cello Concerto, and Jardin des Voix alumna Jodie Devos's anthology of coloratura arias from his stage works (including the well-known 'Doll Song' from Les contes d'Hoffmann as well as rarities from Le roi carotte, Robinson Crusoé and Les Bavards).
Other personal February favourites include Amy Beach and Ethel Smyth from violinist Tasmin Little, two startlingly original programmatic symphonies from Scottish composer Thomas Wilson (1927-2001), and a maddening, mesmerising anthology spanning 700 years from American pianist Jeremy Denk.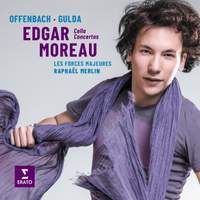 Edgar Moreau (cello), Orchestra Les Forces Majeures, Raphaël Merlin
Moreau and Merlin get the balance between parody and affection just right in Offenbach's deliciously over-the-top 'concerto militaire' from 1847, the sparkling passagework and manic exuberance of the outer movements replete with hints of what was to come in his operettas (Orphée aux enfers in particular, though the slow movement is closer to the world of Hoffmann). Gulda's eccentric 1980 work for Heinrich Schiff comes across in all its phantasmagoric glory.
Available Formats: CD, MP3, FLAC, Hi-Res FLAC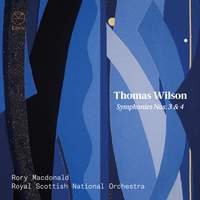 Royal Scottish National Orchestra, Rory Macdonald
There are shades of Berg in the lyrical string passages, hints of Bartók in the percussion writing, and even occasional whispers of Ives and (in the Fourth Symphony) Bernstein's Age of Anxiety, but this Scottish composer emerges as a distinct and original voice in these three works commissioned for Scottish ceremonial occasions and anniversaries: the orchestration in the Fourth Symphony, a musical autobiography of Paisley, is especially arresting.
Available Formats: CD, MP3, FLAC, Hi-Res FLAC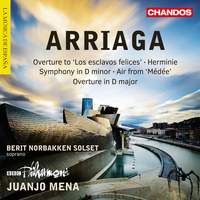 Berit Norbakken Solset (soprano), BBC Philharmonic, Juanjo Mena
It's immediately apparent from the sunny, bubbling overture to the opera Los esclavos felices (The Happy Slaves) why this teenager was dubbed 'the Spanish Mozart' – its effervescence recalls the overture to Le Nozze di Figaro as well as sharing the spirit of Arriaga's contemporary Rossini – but it's the nascent dramatic instinct on display in the cantata Herminie that really illustrates the potential of a composer who died before his twentieth birthday.
Available Formats: CD, MP3, FLAC, Hi-Res FLAC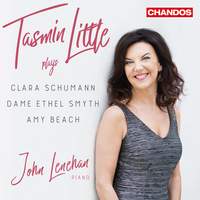 Tasmin Little (violin), John Lenehan (piano)
The British violinist recently announced her imminent retirement from public performance, and if this terrific album of sonatas and romances by female composers proves to be her last hurrah on record she certainly goes out on a high: the soaring lyricism of Beach's 1896 sonata and the restless energy and inventiveness of Ethel Smyth's work from nine years earlier are projected with such conviction that it seems incredible that this music isn't a staple on recital-programmes everywhere.
Available Formats: CD, MP3, FLAC, Hi-Res FLAC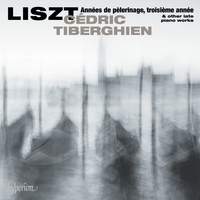 Cédric Tiberghien (piano)
Many of the qualities which made Tiberghien's recent account of the Franck Violin Sonata with Alina Ibragimova (Friday's Recording of the Week) so special are in evidence in this introspective and often profoundly moving programme of late Liszt, centring on dark nights of the soul: the gentle highlighting of the music's modernity, the willingness to hold power in reserve until the music positively demands it, and the emphasis on clarity even in the densest thickets of passagework.
Available Formats: CD, MP3, FLAC, Hi-Res FLAC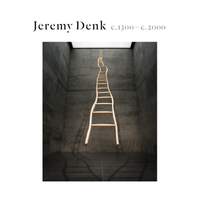 Denk's whistle-stop tour through seven centuries of music frustrates almost as much as it beguiles (the teasing inclusion of a single movement of Beethoven's final sonata sent me back to the pianist's complete recording in mild exasperation) - but I've found myself dipping in and out of this eclectic, ambitious album all month, chiefly for the hypnotic, unapologetically inauthentic takes on Janequin, Ockhegem and Dufay, and readings of Monteverdi and Gesualdo which throw the music's radical qualities into stark relief.
Available Formats: MP3, FLAC, Hi-Res FLAC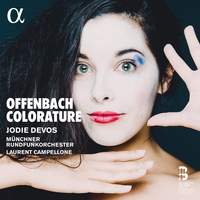 Jodie Devos (soprano), Münchner Rundfunkorchester, Laurent Campellone
'A few 'Ah's! That's all I need!' sings Devos as La Corilla, the cynical coloratura-queen in Vert-Vert as she simultaneously mocks and indulges her audience's appetite for flashy vocal fireworks – and whilst this young French soprano certainly entrances and thrills with the wordless roulades of the Valse-tyrolienne from Un mari à la porte and the Doll Song from Hoffmann, she's no slouch with text either, bringing real pathos to arias from Le roi carotte and Fantasio in particular.
Available Formats: CD, MP3, FLAC, Hi-Res FLAC