19th February 2019
 Hi-Res Highlights

,

  Hi-Res Highlights - February 2019
This month's Hi-Res highlights include Mahler from Osmo Vänskä and François-Xavier Roth, music by 'the Spanish Mozart' Juan Crisóstomo Arriaga (1806-1826) from Juanjo Mena and the BBC Philharmonic, a foray into jazz from American diva Joyce DiDonato, and eloquent Haydn from Dutch fortepianist Kristian Bezuidenhout.
City of Birmingham Symphony Orchestra, Edward Gardner
In the wake of their critically-acclaimed Mendelssohn in Birmingham series on Chandos ('a credit to the CBSO and Gardner' - Gramophone), Gardner and the CBSO embark on a Schubert cycle, also recorded at Birmingham Town Hall; the first instalment comprises the Third and Fifth Symphonies (both written when the composer was in his late twenties) and the Unfinished.
Available Formats: SACD, MP3, FLAC, Hi-Res FLAC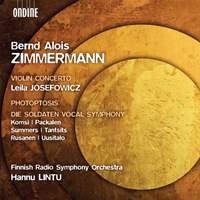 Leila Josefowicz (violin), Finnish Radio Symphony Orchestra, Hannu Lintu
This trio of works by one of Germany's leading post-War composers (1918-70) includes the first-ever CD release of the vocal symphony from his opera Die Soldaten (which Zimmermann prepared after being advised that the stage work was unperformable), the late 'prelude for large orchestra' Photoptosis, and the early and unfairly neglected Violin Concerto – look out for Katherine's interview with soloist Leila Josefowicz later this month.
Available Formats: CD, MP3, FLAC, Hi-Res FLAC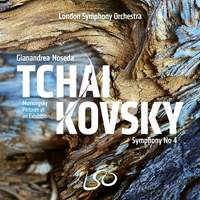 London Symphony Orchestra, Gianandrea Noseda
Reviewing the live concert at the Barbican last autumn, The Times described the Tchaikovsky as 'a performance of hot blood and obsessive thoughts', whilst Classical Source's review of the Mussorgsky (recorded last summer) singled out principal trumpet Philip Cobb ('Samuel Goldenberg and Schmuÿle') and saxophonist Simon Haram ('The Old Castle') for particular praise.
Available Formats: SACD, MP3, FLAC, Hi-Res FLAC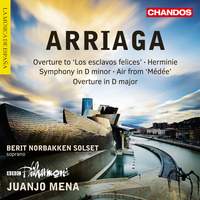 Berit Norbakken Solset (soprano), BBC Philharmonic, Juanjo Mena
The BBC Philharmonic's former Chief Conductor continues his advocacy of music by his compatriots with this collection of works by the composer dubbed 'the Spanish Mozart', opening with the overture to a projected opera Los esclavos felices (written when Arriaga was in his early teens), and also including the scena for soprano Herminie, which pre-dates Berlioz's Prix de Rome cantata of the same name by three years.
Available Formats: CD, MP3, FLAC, Hi-Res FLAC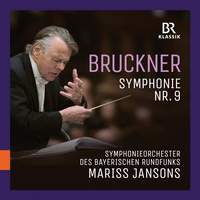 Symphonieorchester des Bayerischen Rundfunks, Mariss Jansons
The previous two instalments of Jansons's Munich Bruckner series were praised for the conductor's 'careful attention to colour, phrasing and balance' (Gramophone) and the 'breathtaking clarity of the instrumental sound' (MusicWeb International). This performance of the Ninth was recorded live at Munich's Philharmonie im Gasteig in January 2014.
Available Formats: CD, MP3, FLAC, Hi-Res FLAC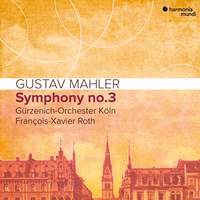 Sara Mingardo (contralto), Gürzenich-Orchester Köln, Women's choir of Schola Heidelberg, Young singers of the Kölner Dom, François-Xavier Roth
The Gürzenich-Orchester Köln gave the first-ever complete performance of Mahler's great hymn to Nature in Krefeld in 1902, under the baton of the composer (Felix Weingartner had conducted three movements in Berlin five years previously). Their 2017 recording of the Fifth Symphony (which the orchestra also premiered in 1904) was described as 'intensely vivid' (The Sunday Times) and 'exciting and fresh-sounding' (The Guardian).
Available Formats: 2 CDs, MP3, FLAC, Hi-Res FLAC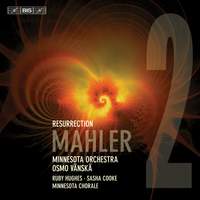 Sasha Cooke (mezzo), Ruby Hughes (soprano) Minnesota Orchestra & Chorale, Osmo Vänskä
The third instalment in Vänskä's Minnesota Mahler cycle, which kicked off in 2017 with a Grammy-nominated recording of Symphony No. 5 and continued last year with a Sixth Symphony which was described as 'crisp and disciplined' by BBC Music Magazine and 'an expansive yet detailed reading of crystalline beauty' by Limelight.
Available Formats: SACD, MP3, FLAC, Hi-Res FLAC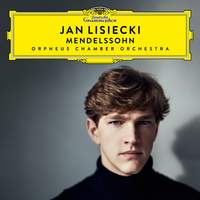 Jan Lisiecki (piano), Orpheus Chamber Orchestra
For his fifth album on Deutsche Grammophon, the young Canadian pianist presents the two Mendelssohn concertos with shorter solo works which anticipate or echo their musical material: the Variations sérieuses Op. 54, the Rondo capriccioso Op. 14, and the Venetian Gondola Song from Songs without Words.
Available Formats: CD, MP3, FLAC, Hi-Res FLAC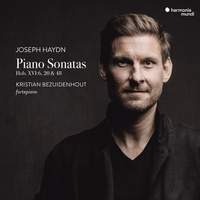 Kristian Bezuidenhout (fortepiano)
Following a series of Mozart keyboard music which was praised for its 'extraordinary delicacy and refinement' (BBC Music Magazine), 'remarkable technical polish and command' (Gramophone), and 'subtlety of nuance' (International Record Review), the South African fortepianist turns to music which he adores for its 'sheer beauty, humanity, wit and delightful irony'.
Available Formats: CD, MP3, FLAC, Hi-Res FLAC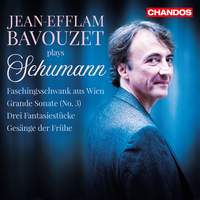 Jean-Efflam Bavouzet (piano)
The French pianist takes a break from his acclaimed Haydn series with an all-Schumann programme centring on the 'Grand Sonata' (also known as his 'Concerto without orchestra') from 1843, which was eventually premiered six years after the composer's death; the album also includes Faschingsschwank aus Wien, the Fantasiestücke Op. 111, and Gesange der Frühe Op. 133.
Available Formats: CD, MP3, FLAC, Hi-Res FLAC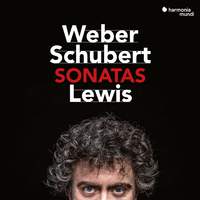 Lewis's illuminating pairing of two piano sonatas from the mid-1810s was our most recent Recording of the Week: my colleague Katherine was taken with the British pianist's 'marvellous knack of flagging up the little acorns from which great oaks would eventually grow' throughout the programme, and the 'poetic imagination and matchless ability to spin a cantabile line' on display in the operatically-inspired Weber.
Available Formats: CD, MP3, FLAC, Hi-Res FLAC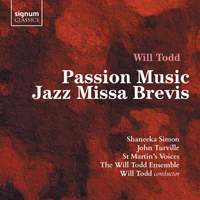 St Martin's Voices & Will Todd Ensemble, Will Todd
Fifteen years on from his Mass in Blue, the British composer continues his fusion of jazz and choral music with a short jazz mass commissioned by Portsmouth Cathedral, presented alongside the larger-scale Passion Music and four new anthems. You can read my recent interview with him about the album here.
Available Formats: CD, MP3, FLAC, Hi-Res FLAC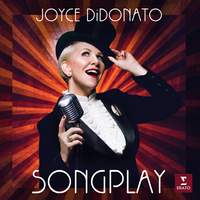 Joyce DiDonato (mezzo) and friends
Accompanied by piano, double-bass, trumpet, drums and bandoneon, the American mezzo juxtaposes songs by Duke Ellington, Jerry Bock and George Shearing with arias by Vivaldi, Caccini, Torelli and Parisotti in new arrangements by pianist Craig Terry.
Available Formats: 2 CDs, MP3, FLAC, Hi-Res FLAC