23rd January 2019
 Hi-Res Highlights

,

  Hi-Res Highlights - January 2019
This month's hi-res highlights include two symphonies by the African-American composer Florence Beatrice Price (one of which only received its premiere last year), an all-Bach recital from Italian pianist Federico Colli, Liszt's 'studies for superlative execution' (as the pianist himself translates it) from Boris Giltburg, four further instalments of the Juilliard Quartet's complete RCA recordings, and Sony's complete Black Composer Series.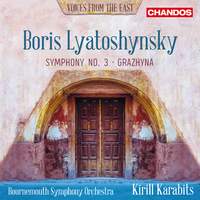 Bournemouth Symphony Orchestra, Kirill Karabits
Karabits has a personal connection with the Ukrainian composer (1895-1968), with whom his father Ivan studied orchestration at the Kiev Conservatory in the late 1960s; subtitled 'To the 25th Anniversary of the October Revolution', the Third Symphony was premiered in 1951 and is paired here with the symphonic ballad Grazhyna, written to commemorate the centenary of the death of Polish poet Adam Mickiewicz.
Available Formats: SACD, MP3, FLAC, Hi-Res FLAC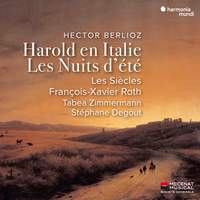 Tabea Zimmermann (viola), Stéphane Degout (baritone), Les Siècles, François-Xavier Roth
The exquisite detail and translucency of these period-instrument performances come across particularly well in hi-res, and Stéphane Degout brings outstanding textual sensitivity to a song-cycle which is only rarely performed and recorded by male voices; my colleague Katherine recently described this early contribution to this year's Berlioz anniversary as 'compelling, nay essential listening.'
Available Formats: CD, MP3, FLAC, Hi-Res FLAC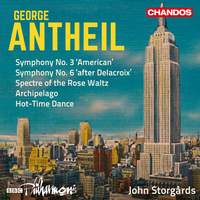 BBC Philharmonic, John Storgårds
Storgårds and the BBC Philharmonic continue their survey of the orchestral music of the self-proclaimed "bad boy of music": the two symphonies are presented alongside a trio of shorter pieces, including the waltz from Antheil's score for the 1946 film Specter of the Rose, in which a ballet dancer is suspected of having murdered his first wife and apparently might be about to do the same to the second…
Available Formats: CD, MP3, FLAC, Hi-Res FLAC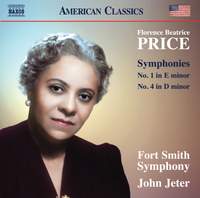 Fort Smith Symphony, John Jeter
The premiere of Arkansas-born Florence Beatrice Price's Symphony No. 1 by the Chicago Symphony Orchestra in 1933 was the first instance of a major American orchestra performing a symphony by an African-American woman: the work had won first prize in the Rodman Wanamaker Competition the previous year, and was partially inspired by Dvořák's New World Symphony. The Fourth Symphony (from 1945) was premiered just last year.
Available Formats: CD, MP3, FLAC, Hi-Res FLAC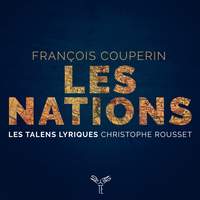 Les Talens Lyriques, Christophe Rousset
Rousset and his ensemble have serious pedigree when it comes to Couperin, and as a belated commemoration of the 400th anniversary of his death last year they present the four trio sonatas and suites in which he explores the musical styles of Europe: La Française, L'Espagnole, L'Impériale and La Piémontaise.
Available Formats: 2 CDs, MP3, FLAC, Hi-Res FLAC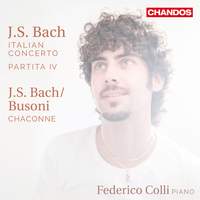 Following his debut on Chandos last January with a strikingly vivid Scarlatti recital which was one of our Top Ten Recordings of 2018, the young Italian pianist continues to explore baroque repertoire through a Romantic prism with an all-Bach programme which includes Busoni's transcription of the great Chaconne from the D minor Partita for Solo Violin, the Italian Concerto, and the Keyboard Partita in D BWV828.
Available Formats: CD, MP3, FLAC, Hi-Res FLAC
Described in last week's Sunday Times as a 'complete translation of virtuosity into poetry', the Israeli pianist's Liszt looks set to be as acclaimed as his numerous recordings of Russian repertoire; you can read my interview with him about Liszt's conception of the transcendental, his role as a 'pioneer of self-promotion', and the parallels between these études and Rachmaninov's here.
Available Formats: CD, MP3, FLAC, Hi-Res FLAC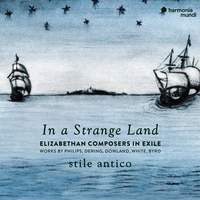 The conductorless vocal ensemble explore music by composers with Catholic sympathies who found themselves literally or figuratively exiled from Elizabethan England, including John Dowland (described by the Queen as 'an obstinate Papist'), Peter Phillips (who spent his later years in Flanders after narrowly escaping execution for treason), and Richard Dering, who befriended Phillips in Brussels but eventually returned to England to serve the Catholic Queen Henrietta Maria.
Available Formats: CD, MP3, FLAC, Hi-Res FLAC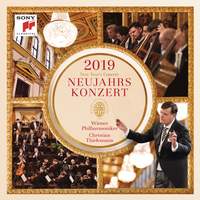 Wiener Philharmoniker, Christian Thielemann
The live recording of Thielemann's first New Year's Day Concert from Vienna's Musikverein, including waltzes and polkas by the Strauss Family, Joseph Hellmesberger and Carl Michael Ziehrer. Also available on DVD and Blu-ray.
Available Formats: 2 CDs, MP3, FLAC, Hi-Res FLAC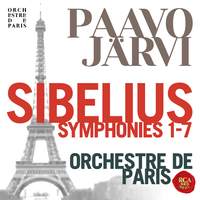 Orchestre de Paris, Paavo Järvi
Järvi was awarded the Sibelius Medal in 2015 for his championing of the composer's music during his time as music director of the Orchestre de Paris, and here conducts the first recording of the complete symphonies with a French orchestra. Look out for Katherine's video-interview with him about Sibelius's reception in France next week.
Available Formats: MP3, FLAC, Hi-Res FLAC
Reissues/Archive
Recorded during the 1970s and originally issued on vinyl, this collection of music by composers including Chevalier de Saint-Georges (1745-99), José Maurício Nunes Garcia (1767–1830), Samuel Coleridge-Taylor (1875–1912), Ulysses Simpson Kay (1917–1995) and William Grant Still (1895–1978) has been newly remastered from the original analogue tapes.
Juilliard Quartet Complete RCA Recordings Series
Four new individual hi-res volumes have been added to the series this month, including Mozart's 'Spring' and 'Dissonance' Quartets, Beethoven's String Quartets Nos. 2, 8 and 15, and Haydn's Op. 77 No. 1 and Op. 74 No. 1. (You can view all eleven currently-available instalments below).