30th December 2018
 Hi-Res Highlights

,

  Hi-Res Highlights - December 2018
This month's hi-res highlights include vivid depictions of two magical birds from Vasily Petrenko and the Royal Liverpool Philharmonic Orchestra on Onyx, a celebration of baroque dance from Jordi Savall on Alia Vox, operatic incarnations of Alexander the Great from Catalan countertenor Xavier Sabata on Aparté, and glorious technicolour Corelli from Gottfried von der Goltz and the Freiburger Barockorchester.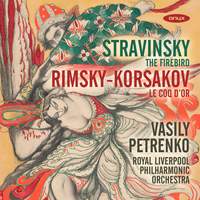 Royal Liverpool Philharmonic Orchestra, Vasily Petrenko
One of our December Recordings of the Week, my colleague Katherine adored this glittering double-bill of exotic ornithological fairy-tales, praising the 'clean, spare textures' in the Stravinsky and the 'pleasingly astringent brass' in Le Coq d'Or.
Available Formats: CD, MP3, FLAC, Hi-Res FLAC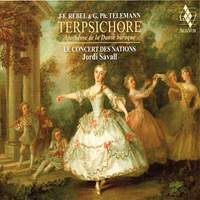 Le Concert des Nations, Jordi Savall
Recorded in Graz last summer, Savall's celebration of the muse of dance features Telemann's Overture-Suite La Bizarre and an excerpt from Tafelmusik alongside Jean-Féry Rebel's La Terpsichore, Les Caractères de la Danse and Les plaisirs champêtres.
Available Formats: MP3, FLAC, Hi-Res FLAC
Gottfried von der Goltz (violin and director), Freiburger Barockorchester
As the cover suggests, the German-Norwegian violinist presents the complete Concerti Grossi Op. 6 and the Sinfonia Santa Beatrice d'Este in glorious technicolour, with the continuo section expanded to include lute, harp and organ as well as harpsichord, and the string parts supplemented by oboe, bassoon, trumpet and trombone.
Available Formats: CD, MP3, FLAC, Hi-Res FLAC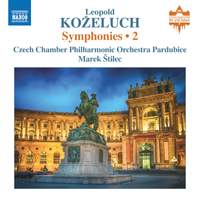 Czech Chamber Philharmonic Orchestra Pardubice, Marek Štilec
Following recordings of the Bohemian Classical composer's Cantata for the Coronation of Leopold II (released this April) and the first instalment of the symphonies last March, Štilec and his Czech chamber orchestra explore four of Koželuch's early symphonies in performances prepared from the original manuscripts.
Available Formats: CD, MP3, FLAC, Hi-Res FLAC
London Handel Orchestra & Soloists, Adrian Butterfield
Both works here were commissioned by James Brydges, Earl of Carnavon and latterly First Duke of Chandos, who employed and housed the young Handel at Cannons House in Little Stanmore whilst the fledgling composer was going through a particularly impecunious period (he would go on to compose Esther and Acis and Galatea whilst living at Cannons); the Te Deum is a real rarity.
Available Formats: CD, MP3, FLAC, Hi-Res FLAC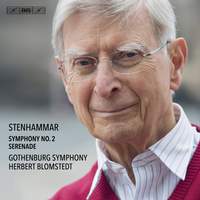 Gothenburg Symphony, Herbert Blomstedt
The Swedish conductor was in his mid-80s before he embarked on serious study of his compatriot's orchestral music, and both he and Stenhammar had close relationships with Gothenburg: Blomstedt has worked with them regularly since the early 1950s, and the composer conducted them in the premieres of both works on this recording, in 1915 and 1920 respectively.
Available Formats: SACD, MP3, FLAC, Hi-Res FLAC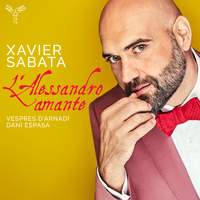 Xavier Sabata (countertenor), Vespres d'Arnadi, Dani Espasa
The charismatic Catalan countertenor explores operatic depictions of Alexander the Great, dating from the late seventeenth and eighteenth centuries and including arias from Handel's Alessandro and Poro, Vinci's and Pescetti's Alessandro nell'Indie, Bononcini's L'Abdolomino, Steffani's Il Zelo di Leonato, and Draghi's La Vittoria della Fortezza.
Available Formats: MP3, FLAC, Hi-Res FLAC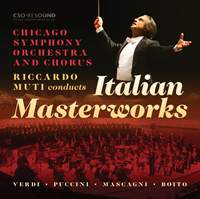 Chicago Symphony Orchestra, Riccardo Muti
Including overtures, intermezzi and choruses from Verdi's Nabucco, I Vespri Siciliani and Macbeth, Puccini's Manon Lescaut, Boito's Mefistofele, and Mascagni's Cavalleria rusticana, these vibrant performances from La Scala's former Music Director were recorded live in concert last June.
Available Formats: MP3, FLAC, Hi-Res FLAC
Jörgen van Rijen (trombone), Alain de Rudder (trumpet) Antwerp Symphony Orchestra, Martyn Brabbins
Continuing his mission to write concertos for all of the major orchestral instruments (the tally now stands at 30!), the prolific Finnish composer turns his attention to the brass section, with commissions for the Concertgebouw's principal trombone Jörgen van Rijen and the Antwerp Symphony Orchestra's principal trumpet Alain De Rudder.
Available Formats: SACD, MP3, FLAC, Hi-Res FLAC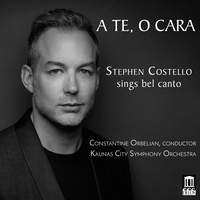 Stephen Costello (tenor) Kaunas City Symphony Orchestra, Constantine Orbelian
Donizetti is the backbone of this recital by the American tenor, whose career highlights have included Anna Bolena at the Metropolitan Opera and L'elisir d'amore at Glyndebourne and the Wiener Staatsoper; arias from both operas feature, alongside scenes from Lucia di Lammermoor, La Favorita and Don Pasquale, Bellini's I Puritani and Verdi's Rigoletto.
Available Formats: CD, MP3, FLAC, Hi-Res FLAC