27th September 2018
 Hi-Res Highlights

,

  Hi-Res Highlights - September 2018
This month's highlights include a beautifully-engineered Brahms cycle from Daniel Barenboim and the Staatskapelle Berlin, a spectacular-sounding album of Berio, Boulez and Ravel from Gramophone's Orchestra of the Year Seattle Symphony, and an eclectic programme of transcriptions for guitar which simply cries out to be heard in Hi-Res…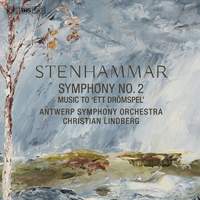 Antwerp Symphony Orchestra, Christian Lindberg
As well as Stenhammar's mighty Second Symphony (informed by a self-taught crash-course in counterpoint which the composer undertook in the early 1910s), this recording also includes the incidental music for Strindberg's Ett drömspel ('A Dream Play') in the 1970 concert-version by fellow Swede Hilding Rosenberg. You can read my interview with Christian Lindberg about the recording here.
Available Formats: SACD, MP3, FLAC, Hi-Res FLAC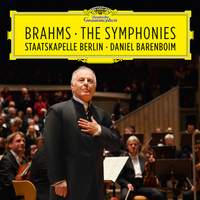 Staatskapelle Berlin, Daniel Barenboim
Recorded in the Pierre Boulez Saal in Berlin last October, this is only the second complete Brahms cycle on disc from both conductor and orchestra: Barenboim recorded the symphonies with the Chicago Symphony Orchestra in 1993, and the Staatskapelle Berlin with Otmar Suitner in the mid-1980s. This month's Gramophone praised 'the blend of clarity, intimacy and power the engineers have been able to achieve'.
Available Formats: 4 CDs, MP3, FLAC, Hi-Res FLAC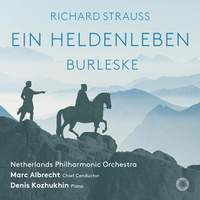 Netherlands Philharmonic Orchestra, Marc Albrecht
Ten years after his first album of Strauss tone-poems on Pentatone, Albrecht (who has also won praise for his recordings of Elektra and Arabella with the Netherlands Philharmonic) tackles the composer's epic musical autiobiography. Russian pianist and Queen Elisabeth Competition-winner Denis Kozhukhin joins for the youthful Burleske in his debut recording with this conductor and orchestra.
Available Formats: SACD, MP3, FLAC, Hi-Res FLAC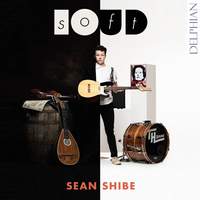 The award-winning young guitarist couples music from Scottish lute manuscripts with Steve Reich's Electric Counterpoint and music by a younger generation of New York-based minimalists; Shibe's transcription of Julia Wolfe's searing lament LAD (originally scored for nine bagpipes) in particular really deserves to be heard in hi-res! Look out for Katherine's interview with him about the album next week.
Available Formats: CD, MP3, FLAC, Hi-Res FLAC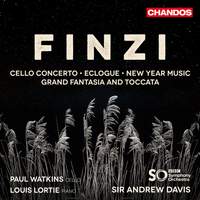 Paul Watkins (cello), BBC Symphony Orchestra, Sir Andrew Davis
The British cellist and conductor Paul Watkins has a special affinity with English music, and here records the Finzi concerto for the first time. Also includes the baroque-influenced Grand Fantasia and Toccata for piano and orchestra (with Louis Lortie as soloist), the early Nocturne (inspired by New Year's Eve, which Finzi described as 'the saddest time of the year'), and the popular Eclogue for piano and strings.
Available Formats: SACD, MP3, FLAC, Hi-Res FLAC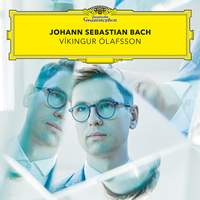 Víkingur Ólafsson (piano)
For his second album on Deutsche Grammophon, the Icelandic pianist (whose interpretations of Philip Glass on his debut disc were described by Gramophone as 'inhabiting a unique, distinct and extraordinary world all their own') turns his attention to Bach, focusing on the minimalist qualities of music which he describes as 'incredibly rich and strikingly sparse at the same time'.
Available Formats: CD, MP3, FLAC, Hi-Res FLAC
Seattle Symphony, Roomful of Teeth, Ludovic Morlot
Two Grammy-winners (plus the Orchestra of the Year at the 2018 Gramophone Awards) come together for this live performance of Berio's Sinfonia: the American vocal ensemble Roomful of Teeth, and sound-engineer Dmitriy Lipay, who was awarded the prize for Best Surround Sound Album last year for his work on the orchestra's Dutilleux album. Also includes Ravel's La Valse and four of Boulez's Notations.
Available Formats: CD, MP3, FLAC, Hi-Res FLAC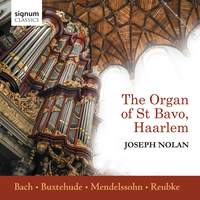 For his tenth release on Signum, the British-Australian organist performs Bach, Buxtehude, Mendelssohn and Reubke on the 1738 Christian Müller organ of St Bavo, which counts Handel and the young Mozart among its visitors; the remarkable clarity of the instrument's 5000 pipes (90% of them original) is captured to great effect in hi-res.
Available Formats: CD, MP3, FLAC, Hi-Res FLAC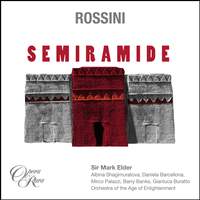 Albina Shagimuratova, Daniela Barcellona, Mirco Palazzi, Barry Banks; Orchestra of the Age of Enlightenment & Opera Rara Chorus, Sir Mark Elder
One of the many joys of Elder's complete studio recording of Rossini's final opera for the Italian stage is the level of detail which he elicits from the period instruments of the Orchestra of the Age of Enlightenment, heightened still further in hi-res. Read Katherine's full review here.
Available Formats: 4 CDs, MP3, FLAC, Hi-Res FLAC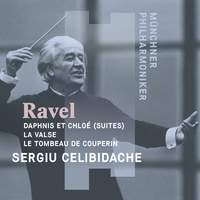 Münchner Philharmoniker, Sergiu Celibidache
Ravel played a central role in the Romanian conductor's repertoire during his 17-year relationship with the Munich Philharmonic, and this is the first physical release of his 1987 accounts of the Daphnis et Chloé suites. Also includes a 1979 recording of La Valse (made shortly after Celibidache took over as the orchestra's principal conductor) and Le Tombeau de Couperin from 1984.
Available Formats: CD, MP3, FLAC, Hi-Res FLAC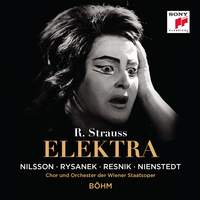 Birgit Nilsson, Leonie Rysanek, Wolfgang Windgassen, Eberhard Wächter, Regina Resnik; Wiener Staatsoper, Karl Böhm
A dozen electrifying live recordings of the dramatic soprano in some of her greatest roles have been released on Sony this month to mark her centenary, but this 1965 Elektra is among the most consistently cast – the trio of women are uncommonly strong and well contrasted, and Gundula Janowitz has a cameo as Fourth Maid.
Available Formats: MP3, FLAC, Hi-Res FLAC