29th August 2018
 Hi-Res Highlights

,

  Hi-Res Highlights - August 2018
This month's Hi-Res highlights include recent Recordings of the Week from two outstanding cellists, the final instalment of a sensational Strauss series from Frankfurt, and a collection of mid-twentieth-century Schubert recordings from Artur Schnabel which includes collaborations with his wife and son, newly remastered in all their glory.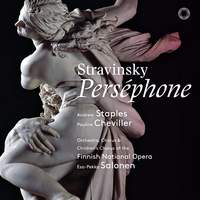 Finnish National Opera, Esa-Pekka Salonen
Recorded live during last year's Helsinki Festival, this atmospheric performance of Stravinsky's 1934 melodrama features the young French actress Pauline Cheviller (24 jours, Les Enfants de la chance) as the princess of the underworld – a role originally taken by the ballerina Ida Rubinstein, whose ballet company staged the premiere – and British tenor Andrew Staples as Eumolphe.
Available Formats: SACD, MP3, FLAC, Hi-Res FLAC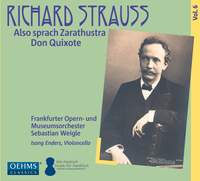 Frankfurter Opern- und Museumsorchester, Sebastian Weigle
A glorious conclusion to a series which has been praised for its 'wonderful lyrical generosity' and 'natural and compelling sense of pacing' (Gramophone on Eine Alpensinfonie and Tod und Verklärung), Weigle's Also sprach Zarathustra and Don Quixote spring to especially vivid life in hi-res.
Available Formats: CD, MP3, FLAC, Hi-Res FLAC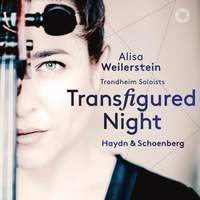 Alisa Weilerstein (cello), Trondheim Soloists
Weilerstein despatches both Haydn concertos with panache and joie de vivre, but the stand-out on this recent Recording of the Week is the magnificent account of the 1943 version of Schoenberg's Verklarte nacht, in which she joins the Trondheim Soloists for a performance which my colleague James described as 'quite extraordinary…from hushed passages that are genuinely chilling to rich chords that are full of warmth and radiance.'
Available Formats: SACD, MP3, FLAC, Hi-Res FLAC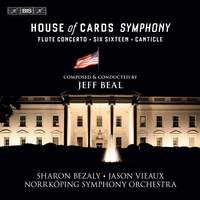 Norrköping Symphony Orchestra, Jeff Beal
Commissioned by BIS founder Robert von Bahr (a huge fan of the eponymous Netflix political saga and its atmospheric soundtrack), the House of Cards Symphony was premiered at the Krakow Film Music Festival in May 2015 and subsequently performed in Amsterdam, Washington and Odense; it's accompanied here by a Flute Concerto written for von Bahr's wife Sharon Bezaly, Six Sixteen for guitar and string quartet, and Canticle for strings.
Available Formats: 2 SACDs, MP3, FLAC, Hi-Res FLAC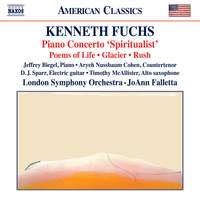 London Symphony Orchestra, JoAnn Falletta
Four world premiere recordings by the Connecticut-based composer (b.1956), who was a contemporary of JoAnn Falletta at Juilliard: the piano concerto Spiritualist, the electric guitar concerto Glacier, the alto saxophone concerto Rush, and the song-cycle Poems of Life (for countertenor and orchestra) on poems by Judith G. Wolf.
Available Formats: CD, MP3, FLAC, Hi-Res FLAC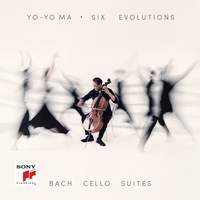 The Chinese-American cellist's third (and, he states, final) recording of works which have been his 'constant companions' throughout his distinguished career is one of our best-selling albums of the month as well as a marked contrast to his earlier accounts: Katherine was especially impressed with the 'almost Expressionistic range of sonorities' on display, and the 'overwhelming sense of freedom to his playing'.
Available Formats: 2 CDs, MP3, FLAC, Hi-Res FLAC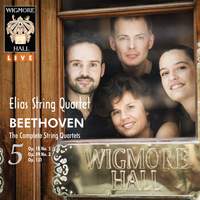 Recorded in January 2015, the penultimate volume of the young British quartet's acclaimed live Beethoven cycle features Op. 18 No. 5, Op. 59 No. 3 and Op. 131; the series has been praised for its 'personality and élan' (The Guardian), 'characterful, well-paced playing' (Gramophone), and 'awesome clarity and accuracy' (The Strad).
Available Format: 2 CDs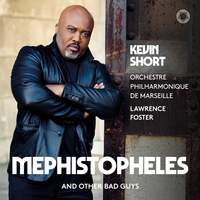 Kevin Short (bass-baritone), Orchestre Philharmonique de Marseille, Lawrence Foster
A colourful rogues' gallery from the charismatic American bass-baritone in his debut solo recording: in addition to depictions of Faust's nemesis by Gounod, Mussorgsky, Beethoven, Berlioz, Boito and Gordon Getty, there are snapshots of Mozart's Osmin, Stravinsky's Nick Shadow, Wagner's Alberich, Offenbach's Dapertutto, Beethoven's Pizarro and Weber's Caspar.
Available Formats: SACD, MP3, FLAC, Hi-Res FLAC
Re-issues/Archive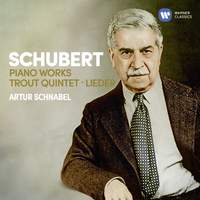 Newly remastered from recordings made between 1932 and 1950, this collection includes the Impromptus D899 and D935, the Moments Musicaux D780, Piano Sonatas Nos. 17, 20 and 21, the Trout Quintet with the Pro Arte Quartet, and two 'family affairs': a selection of lieder with the pianist's wife (the contralto Therese-Behr Schnabel), and piano duets with his son, Karl Ulrich.
Available Formats: 5 CDs, MP3, FLAC, Hi-Res FLAC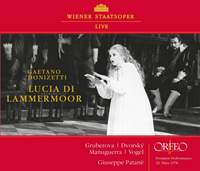 Edita Gruberová, Peter Dvorský, Matteo Manuguerra; Wiener Staatsopernchor, Giuseppe Patanè
Now 71, the Slovak coloratura soprano is still going strong as Donizetti's distracted heroine (she sings the role again in Budapest next February); this live performance from the Vienna State Opera on 23rd March 1978 catches her at her freshest, and pre-dates her earliest studio recording of the opera by six years.
Available Formats: 2 CDs, MP3, FLAC, Hi-Res FLAC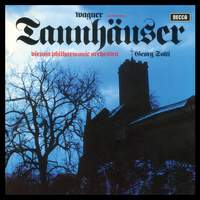 René Kollo, Helga Dernesch, Christa Ludwig, Victor Braun; Wiener Philharmoniker, Sir Georg Solti
Recorded in Vienna in 1970, Solti's Tannhauser was Building a Library's first choice for the Paris version of the opera in May 2003, and features what Gramophone described as 'one of [Christa Ludwig's] most telling contributions to the gramophone'; this new remastering at 24-bit/96kHz is taken from previously unreleased experimental quadraphonic tapes.
Available Formats: MP3, FLAC, Hi-Res FLAC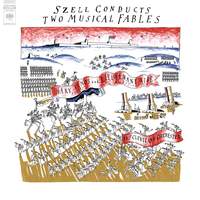 Cleveland Orchestra, George Szell
Riveting musical story-telling from the Hungarian-born conductor and the Clevelanders in these two early twentieth-century orchestral suites: Kodály's Háry János and Prokofiev's Lieutenant Kijé, originally released on LP in 1970 just a few months before Szell's death.
Available Formats: MP3, FLAC, Hi-Res FLAC, Hi-Res+ FLAC